Feature
Obituary: Charlie Whiting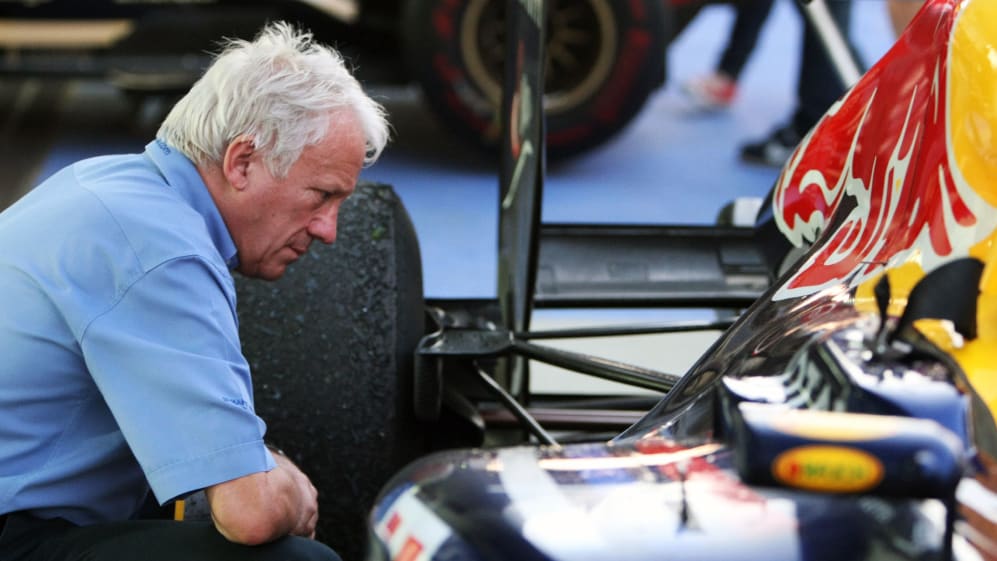 From the moment he started helping his elder brother Nick to prepare race and rally cars at his base down in West Kingsdown, near Brands Hatch, motorsport was Charlie Whiting's lifeblood.
Raised on a farm, he was happy to watch his sibling making his name at the Kentish circuit, racing a Ford Escort under his All Car Equipe banner. But from the age of 12 he knew that all he wanted to do was work on cars and he would spend hours after school helping out and learning the rudiments of a mechanic's life. The work ethic that he would display until the end was born from such effort, and as he became progressively enthralled he helped Nick to run the ex-John Watson Surtees TS16 which former downhill skier Divina Galica raced in the British Group 8 series in 1976.
Club racing was one thing, but the fire had begun to blaze so strongly that he set out on the path that would take him to the top in Formula 1 by joining Alexander Hesketh's team in 1977. It was a troubled time after the excitement of the James Hunt years from 1973 to 1975, but in some ways it was the perfect environment in which a determined young man could learn more.
'He was a pillar of F1' – Drivers lead tributes to Charlie Whiting
When Hesketh was forced to close the team for good at the end of that year, Charlie struck gold when he joined Brabham in Weybridge. He would work his way forwards under the watchful eyes of team owner Bernie Ecclestone, who was quick to recognise his talent and commitment.
His dream at that time was to become a chief mechanic like his idol Roger Hill, and to help a driver to win a World Championship just as Hill had done with Jackie Stewart. Eventually Ecclestone promoted Charlie to exactly that role, and he would work with the engineering genius of Gordon Murray and drivers of the calibre of Niki Lauda, the emergent Nelson Piquet, Elio de Angelis, Riccardo Patrese and Derek Warwick.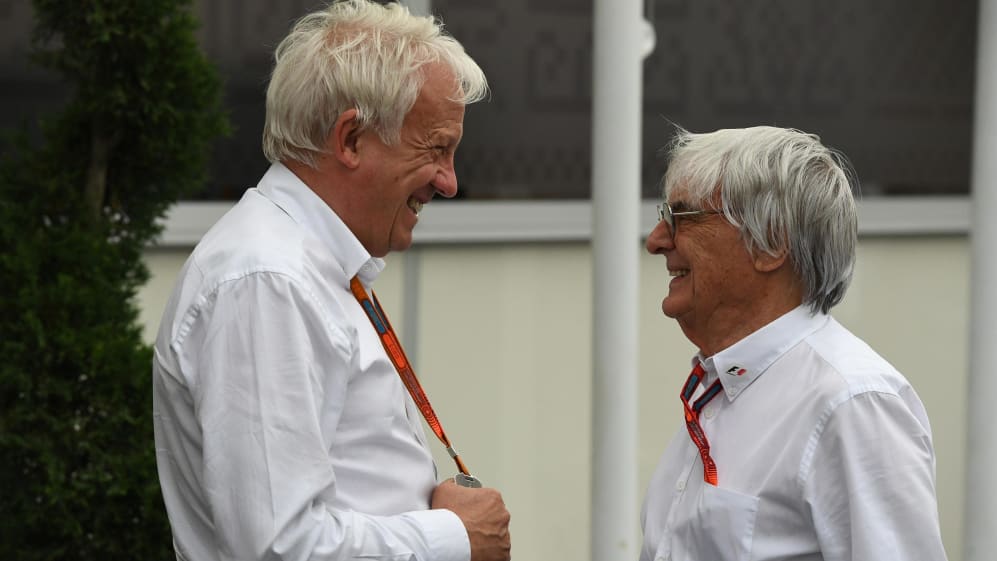 It was not always easy, and at times the job had its personal dangers. With a wry smile, Charlie would tell the story that on one occasion the mischievous Piquet pitted to inform him that there was fluid in the cockpit. Charlie investigated, prompted by his driver, and went so far as to stick his finger into what he assumed to be brake or clutch fluid and then tentatively to taste it. Whereupon Piquet collapsed with laughter and informed him that he had actually relieved himself in the cockpit.
In 1981 Charlie oversaw Piquet's accession to the first of his three World Championships, and they followed up with the second with Murray's turbocharged BMW-powered BT52 in 1983. Charlie stayed until the end of 1987 - shortly before Ecclestone sold the team - and began a new career with the FIA in 1988 when he became their Formula 1 Technical Delegate.
"Bernie told us towards the end of the 1987 season that he wasn't going to run Brabham anymore, but said that he would find something else," he said in an interview with GP Week. "Some guys stayed on for another project Bernie ran with Alfa Romeo, called ProCar - a silhouette formula that was supposed to be running out of the old Brabham factory. He suggested that I should go to work for FISA (as the FIA was then known) as I was familiar with the things teams could to do to cheat and he thought that I was probably a good person to try to catch them!"
Initially his role was to scrutineer F1 cars. He was supremely successful, effectively being a very clever poacher who had become an even shrewder gamekeeper. His years of experience had developed knowledge and skills that enabled him to spot all manner of attempts to circumnavigate the rules, and brought him fresh levels of respect.
Just as Ecclestone had spotted his innate abilities as a mechanic, FIA President Max Mosley came to appreciate his organisational and diplomatic talents. In 1997 he was appointed FIA Race Director and Safety Delegate. He later became the Permanent Starter at F1 races and the head of the Formula 1 Technical Department at the FIA. These successive promotions were further indication of the manner in which the sporting authorities came to respect and appreciate Charlie's many talents.
His death from a pulmonary embolism in Melbourne this morning, at the young age of 66, has left the paddock stunned and saddened as F1 prepared to kick off its new season.
"It is with immense sadness that I learned of Charlie's sudden passing," FIA President Jean Todt said. "I have known him for many years and he has been a great Race Director, a central and inimitable figure in Formula 1 who embodied the ethics and spirit of this fantastic sport. Formula 1 has lost a faithful friend and a charismatic ambassador in Charlie. All my thoughts, those of the FIA and entire motor sport community go out to his family, friends, and all Formula 1 lovers."
Formula 1's Managing Director, Motorsports, Ross Brawn, had every reason to know Charlie as a doughty competitor and a skilled race official. "I have known Charlie for all of my racing life," he said. "We worked as mechanics together, became friends and spent so much time together at race tracks across the world. I was filled with immense sadness when I heard the tragic news. I'm devastated. It is a great loss not only for me personally but also the entire Formula 1 family, the FIA and motorsport as a whole. All our thoughts go out to his family."
That was the thing with Charlie, who was always known just by his first name. He was one of those figures who had been working in the sport so long that everyone knew him and he commanded great respect, not least for the manner in which he handled the devastation of events such as Jules Bianchi's ultimately fatal accident in the Japanese Grand Prix in 2014.
Whiting was no stranger to tragedy, as brother Nick had passed away in 1990. "On a personal basis, obviously it affected the family," he admitted. "On a professional basis I don't think it affected my work. Life was quite difficult for a while but we had to get on with it. Certainly Nick would have wanted me to get on with it."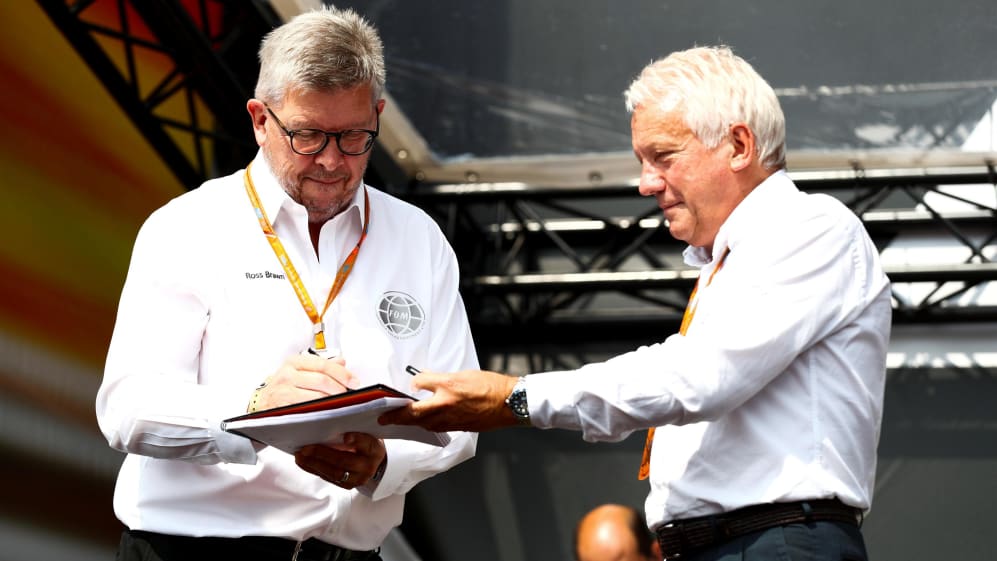 And he did just that, encouraging others to chase their dreams as he had done. Right to the end, he admitted that pressing the button to initiate the red light race starting sequence still gave him an immense buzz, and he cheerfully ate up the endless travel, not just to every race but often to far-flung new venues which he would investigate and then monitor continuously as construction progressed. It was work that he loved, as was the interplay with drivers at the regular at-race briefings which he chaired.
"I think they [the drivers] are very responsible and they are all trying to give us input to make cars safer, driving safer and tracks safer," he told GP Week. "We have regular meetings with the GPDA (the Grand Prix Drivers' Association). We can't do everything they want, but we always endeavour to take their views into account. Going back to the drivers from the early years, my recollection is that it was more like an opportunity to give them instructions. Nowadays, it's more like a meeting, a discussion, in order to share views. It's more informal and we seldom have any stand-up shouting matches, which used to happen with one of our previous presidents! Sometimes the race director would start shouting at drivers, but that doesn't happen anymore, either."
That was another reason why he commanded such respect. The drivers appreciated that he was a racer who understood their concerns, and would listen. He merely smiled when Sebastian Vettel offered a personal rant at his expense during the Mexican GP in 2016.
At every opportunity, Charlie would spend as much time as he could with his wife and two children. Outside of that, Formula 1 was a life he lived to the fullest, a racer to the end.
As with all great F1 characters, he leaves a huge void with his passing.