Feature
OBITUARY: Remembering Dietrich Mateschitz, Red Bull and AlphaTauri's quiet patriarch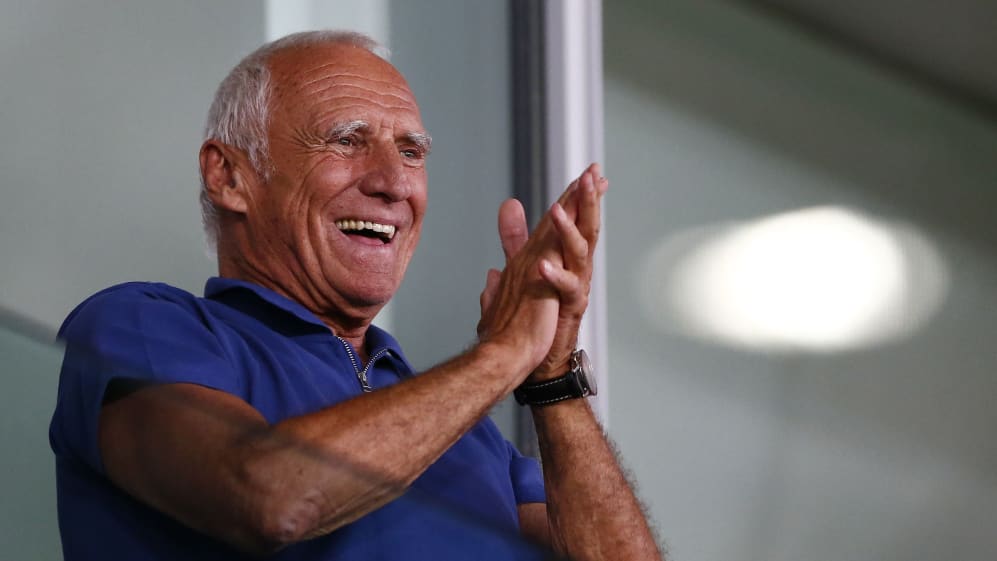 Dietrich Mateschitz, who has died at the age of 78, was deliberately a man of mystery.
Despite the fame of the Red Bull drink that his company marketed in every corner of the globe, and the huge success of the racing team that bore the energy boost's name, few knew much about the man himself because that was how he wanted it.
READ MORE: Red Bull founder Dietrich Mateschitz passes away aged 78
He deliberately maintained a low profile, shunned cameras and rarely granted any interviews. Since 2000 he visited the F1 paddock only infrequently despite owning both the Red Bull and AlphaTauri (ne Toro Rosso) teams, and was content to live quietly in Fuschl am See in the picturesque Salzkammergut region, close to his businesses. When he needed complete privacy, he owned an island in Fiji.
Born, on May 20,1944, in Sankt Marein im Murztal in Styria, he studied economics and business at Vienna University before embarking on travels in Asia in a quest for business opportunities. That was when, in Hong Kong in 1982, he came across a drink that locals said gave them an energy boost when they were tired. Mateschitz was a salesman for Blendax toothpaste, and he discovered the concoction because it was marketed by two brothers, the Yoovidhyas, who also happened to market that same brand of toothpaste. After sampling Krating Daeng himself, Mateschitz realised it helped with his jet-lag, and became intrigued.
He agreed a partnership with Chaleo Yoovidhya, the son of a poor Chinese immigrant who had been born in Siam in 1932, to market the drink worldwide. Each took a 49 percent share, with Chaleo's son Chalerm taking the remaining two. Yoovidhya and Mateschitz each invested $500,000, and since Krating Daeng translated into Red Bull in Europe and other parts of the globe, Red Bull GmbH was thus born. Mateschitz would run the business from Austria.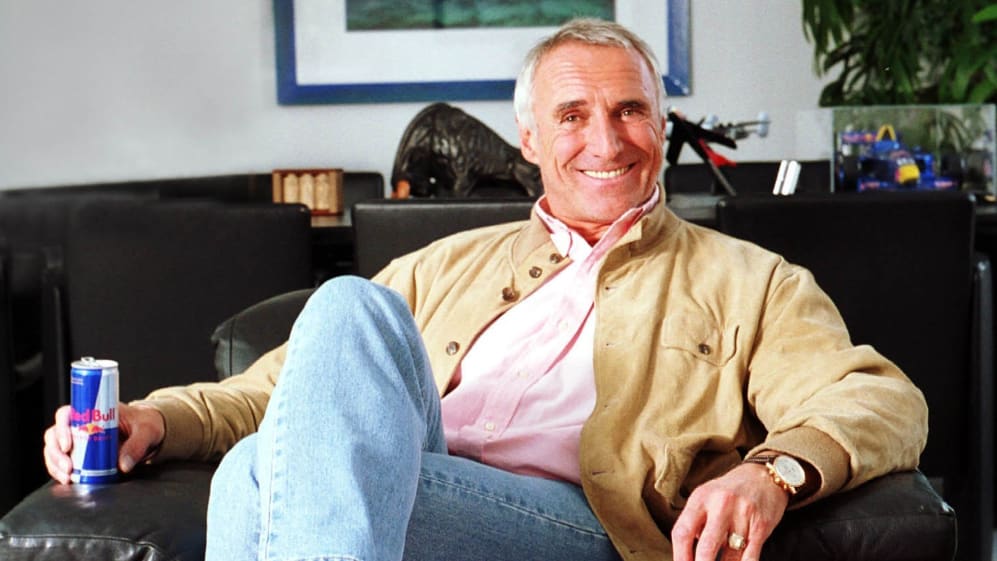 Krating Daeng was a mixture of guarana, taurine, caffeine, sucrose and ginseng, and Mateschitz modified it by adding carbonated water and finessing it to suit European palates. Red Bull soon became very popular in Austria when launched in 1987, but that was only the start.
He was a clever marketeer with a strong interest in motorsport, which he quickly exploited by sponsoring the top Austrian racer of the time, Gerhard Berger. As business boomed, he expanded into Hungary and Slovenia, and the sponsorships increased too, to embrace rising Mercedes star Karl Wendlinger. When the plan failed to materialise for Mercedes to take over the Sauber-Mercedes team, for whom Wendlinger drove, it made sense for Mateschitz to step in to support Peter Sauber's efforts.
Soon he was thus involved in F1. That was the perfect marketing vehicle, not just because its global reach facilitated ever more dramatic expansion of Red Bull's market, but because it also suited the 'edgy' youthful image that was so carefully crafted through other involvements in what were regarded as 'high-risk' sports, such as other motorsport categories, motorcycle racing, motocross, powerboating, hang-gliding, air racing and skateboarding. It also helped that Germany and France initially banned the drink, which served only to increase interest in it and, of course, demand for it.
When Peter Sauber decided to sign Kimi Raikkonen for 2001 instead of Mateschitz's preferred driver Enrique Bernoldi (as he was keen to penetrate the Brazilian market) their relationship faltered, and after considering Arrows, at the end of 2004 Mateschitz bought the Jaguar team from Ford and named it Red Bull. In 2005 he also bought Minardi, christening it Toro Rosso (Red Bull in Italian) before renaming it AlphaTauri to promote a fashion brand in 2021.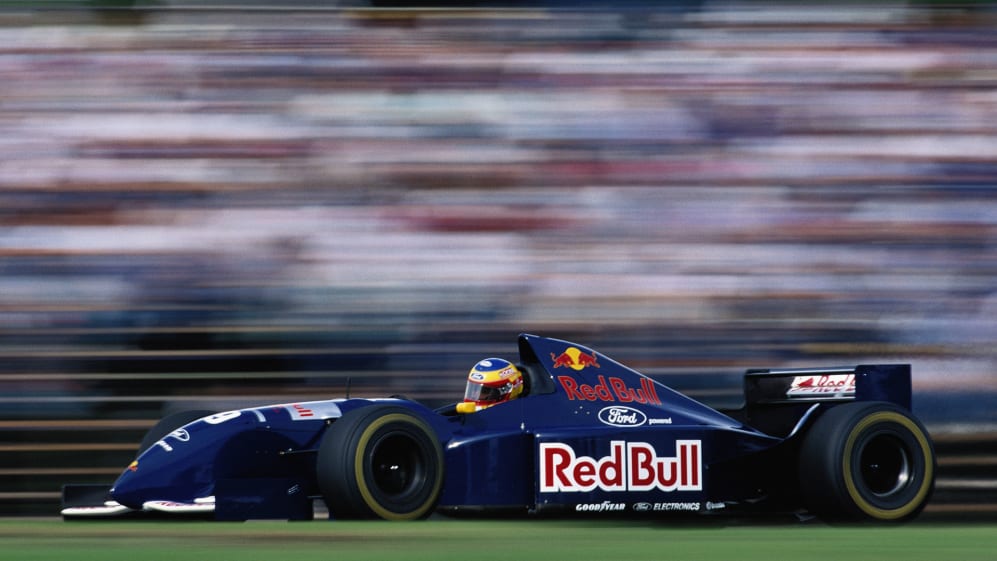 His insistence on funding things properly and delegating full autonomy to experts – such as team boss Christian Horner and technical guru Adrian Newey – to make the relevant decisions (watched over by his representative Dr Helmut Marko), generated four World Championships for Sebastian Vettel between 2010 and 2013, and others for Max Verstappen in 2021 and 2022. He was also active with a young driver programme which embraced Formula 2 and 3, but also sponsored racers and teams in many other categories.
Today Red Bull is marketed in more than 160 countries, its annual sales of $5 billion helping to provide adequate funding for the F1 race team's current domination and the plan to develop their own power unit from 2026 onwards in preference to a joint programme with Porsche. In October 2021, Mateschitz's net worth was estimated at US$25.4 billion.
He also created his own media empire, and indulged his passion for historic aircraft by setting up Hangar-7, a very special facility at Salzburg Airport. This housed his impressive collection of military fighters and bombers close to the Red Bull Ring, the former Osterreichring race circuit that he not only rescued but completely rejuvenated. In the Covid pandemic, he funded the Austrian GP to help keep the sport he loved afloat.
"Money was never a driving force for me," he once said in a rare interview. "It always came last on the list of motivating things. For me, the driving force has always been freedom and independence and joy in my projects. Joy is the basic requirement for everything you do."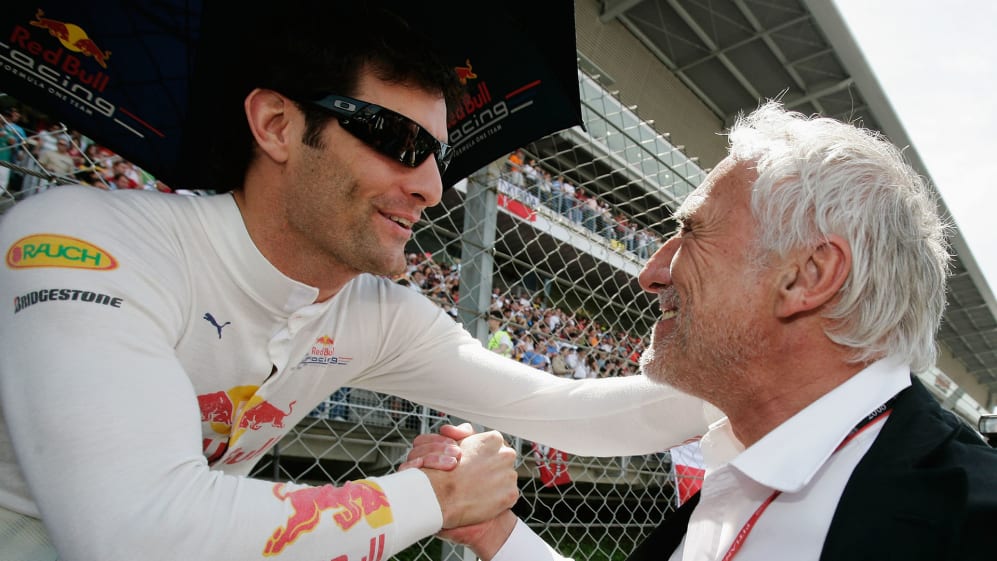 If his activities in motorsport were globally recognised, his other highly significant area of activity was much less known.
In 2004, he and Heinz Kinigadner formed a non-profit foundation called Wings for Life. Both recognised that spinal injury can happen to anyone, something Kinigadner perforce knew better than most. A fellow Austrian and the 1984 and '85 FIM 250 cc Motocross World Champion with KTM, tragically both his brother and son Hannes were paralysed in accidents, prompting him to investigate cures for spinal cord injuries.
At a time when heart and other organ and joint transplants have become almost commonplace medical miracles, Wings for Life asked one question: Since scientists agree that injured neutrons can be regenerated, why can't spinal cord injuries become reparable?
But Mateschitz took a very different approach to most charitable benefactors. Rather than just donate a sum of money, he made sure that Wings for Life remained completely cost free.
"When he came out with his Red Bull product, maybe one year after, Dietrich helped me doing some events in South America and we became good friends before real sponsorship," Kinigadner said in 2014. "He likes motorcycles, is Austrian. He said, when KTM in 1989 was in bankruptcy, he was preparing himself to buy it. This was his dream. We did many things together.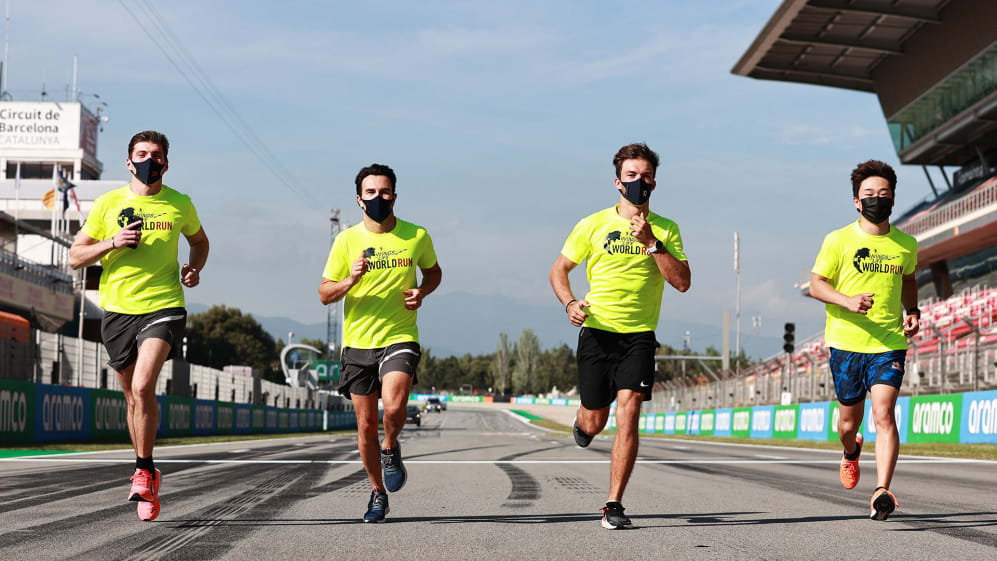 "I would also say that we have the right mixture of people within the Foundation. First with Mateschitz and Red Bull, we have a guy who is really doing a lot. He's so clever and so focused to make Wings for Life independently living. He says, 'It makes no sense that each year I'm giving 20 million dollars to you, and next year I'm not there anymore, and the next guy says, 'OK, we stop.'"
Thanks to Mateschitz, Wings for Life did not stop. Because of the funding it continues to receive from Red Bull, it remains committed to its goal of repairing spinal cord injuries.
To many, Dietrich Mateschitz was the recluse who owned Red Bull, whose race team currently dominates F1. But what his passionate largesse has allowed Heinz Kinigadner and his scientists to do, given quietly and with zero personal fanfare, was perhaps the most significant of all the myriad activities of a man who was a remarkable and often unsung benefactor to the world of motorsport.