Stewards take no further action over Ocon-Perez FP1 clash that triggered red flags in Imola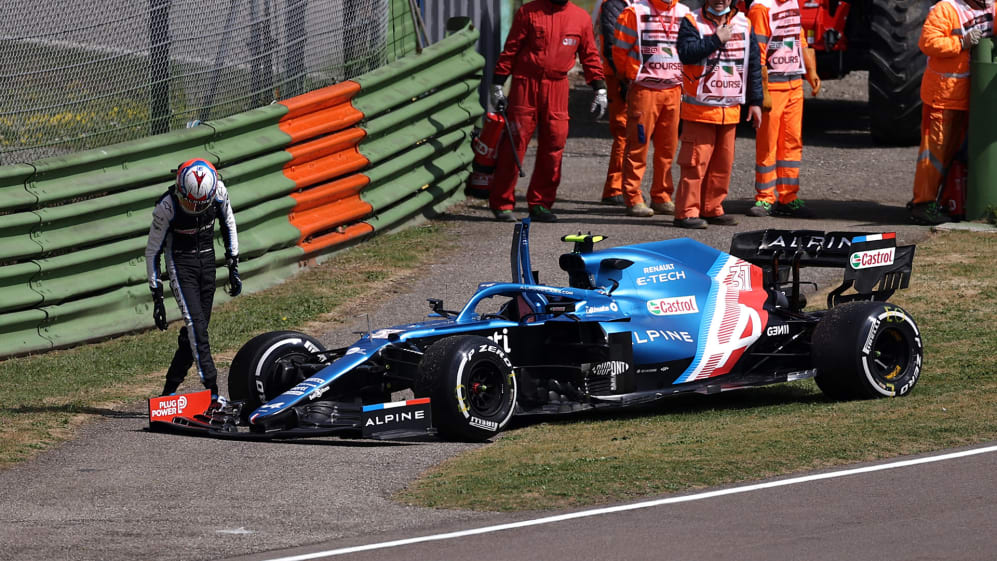 Alpine's Esteban Ocon and Red Bull's Sergio Perez will face no further action over their on-track collision during Free Practice 1 at Imola, the Emilia Romagna Grand Prix stewards have announced.
Perez's Red Bull RB16B was shown slewing to a halt at the exit of the Villeneuve chicane at Imola with its left-rear tyre punctured, while Ocon subsequently pulled his Alpine A521 up at the side of the track as a result of the incident, bringing out a red flag as both cars were recovered to the pits.
FP1: Perez-Ocon collision brings out the red flags as Bottas goes quickest in Imola first practice
But following a hearing with the drivers immediately after the session, the stewards announced neither would face any further action - with the fact that technical issues throughout FP1 meant communications between drivers and their teams was limited a mitigating factor.
In their ruling the stewards said: "Ocon slowed before Turn 5 in order to let Perez by, as well as moving entirely to the inside of the turn. Perez was on a fast lap. The two cars reached the apex at the same time, and just barely touched wheels.
"In the end, both drivers agreed in the hearing that it was an unfortunate miscommunication of timing between them, not helped by the fact that both drivers had limited or no communications with their teams at the time. Both drivers agreed that neither was at fault."
The incident happened with around 20 minutes from the end of the session, and with no more running for either driver, Perez ended up 16th fastest, with Ocon one place behind on the time sheets.