Ocon explains his 'extremely tough' run to P7 as Gasly rues costly track limit penalties in Qatar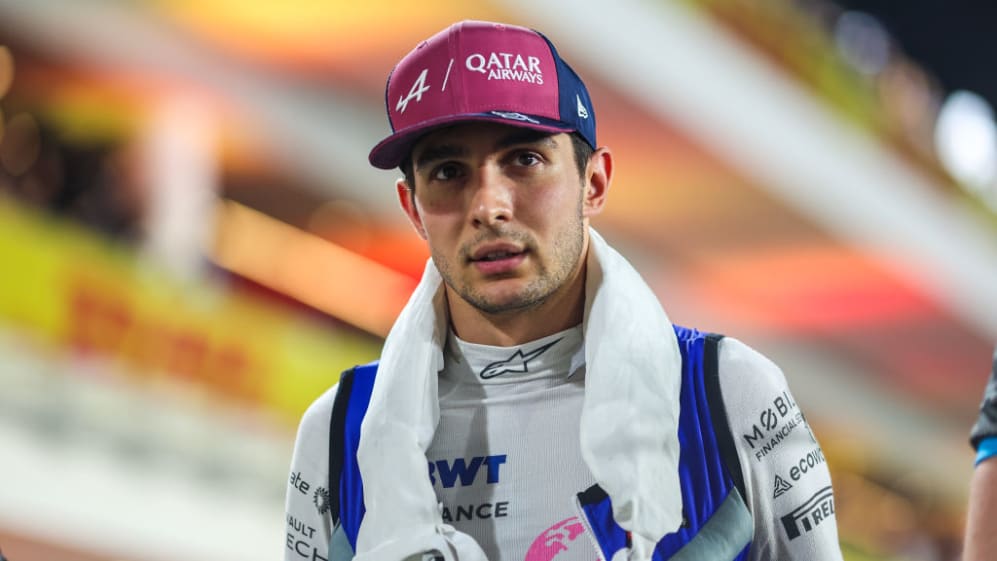 Esteban Ocon was pleased to take home some "valuable points" for Alpine after battling through illness during the race in Qatar, while Pierre Gasly admitted he made "too many mistakes" after a slate of penalties for exceeding track limits cost him a place in the top 10.
Ocon was one of the drivers to make big gains at the start of the race, going from eighth to fifth as he took advantage of the confusion caused by the Mercedes drivers colliding at Turn 1 on the opening lap.
MONDAY MORNING DEBRIEF: How the mandated tyre limits shaped an unusual Grand Prix in Qatar
The French driver later lost out to Lando Norris and George Russell but pulled off a number of impressive overtakes – including on Lance Stroll and Sergio Perez – on his way to finishing seventh. It's his best result since finishing third in Monaco, and came despite the fact he was vomiting in the car during the race.
"What a tough and physically difficult race for all of us," said Ocon afterwards. "In the end, it was a great result for us in seventh place and six points in the bag. We had a great start to move up to fifth and credit to the team too for a well-executed strategy and pit stops.
"The conditions were extremely tough in the car, and I did not feel well physically in the first half of the race. I was able to pull it together and focus on what I needed to do.
"We had a couple of good overtakes along the way and we brought home six valuable points for the team. Now it's time for rest and recovery and then prepare for a demanding triple-header in the Americas and we'll look to carry this momentum into Austin."
As for Gasly, he had been running right behind Ocon for much of the evening, but issues with his engine and three five-second penalties for exceeding track limits cost him a potential place in the points.
READ MORE: Zhou brands his back-row-to-points run in Qatar 'something quite special'
The French driver was able to serve one of the penalties in the pit lane, but after crossing the line 10th on the road, he dropped down to 12th when the time was added on at the end.
"It was a tough race. Probably one of the toughest since I arrived in Formula 1, but I mean the whole day was very tough," said Gasly. "We had some issues on the engine side which cost me quite a lot of performance throughout the whole race with the clipping.
"I was really giving everything inside the car trying to compensate it and probably just over pushed and went beyond the track limits too many times, we are talking about a few centimetres.
"But unfortunately, even though it's a few centimetres it still cost me 15 seconds with the penalty. Too many mistakes from my side – I've got to do better for next time and I'm sure we will do better."
READ MORE: 'There's more we want to win' – Verstappen vows to keep pushing after title-winning Qatar weekend
Asked if he still saw his strong pace as a positive, Gasly said: "As I said there were quite a lot of issues today, and still on a day where all this is happening, we were still in contention for points, so there is still some positives.
"Obviously coming out of the car with all the emotions and adrenaline it's more a bittersweet feeling right now. But I think looking at the pace it was there the whole race. We were competitive, there were a couple of nice moves as well. I'm sure we will pick the positives and work on what didn't go as well today."