Interview
Ocon: 'Oconsistency' great - but heart is still set on 2017 podium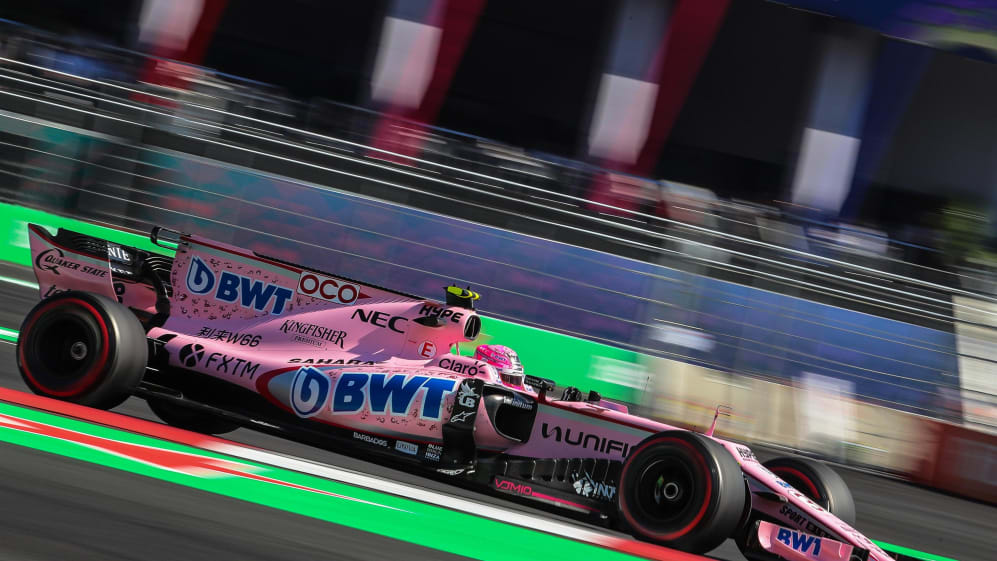 Rarely has a rookie ever enjoyed such a fruitful start to their F1 career as Esteben Ocon - on top of 26 consecutive finishes, he's also scored in every race bar one this year, leaving him eighth in the championship. Proud? Certainly. But fulfilled? That's a more complicated issue for the Frenchman, given he isn't yet ready to abandon his dream of a breakthrough podium in 2017...
Q: Esteban, with three races to go the season is slowly coming to an end. Are you en route to meet your personal objectives?
Esteban Ocon: To be honest it is hard for me to believe that the season is almost over. It still feels like yesterday that I started at Force India - Australia seems like yesterday! But on the other hand of course I clearly see that I've been progressing a lot since March. The team has taught me a lot. And sure it helped that the team is in a different place than at the start of the season. So yes, I am satisfied with that. On the other hand no, I didn't meet my targets - not yet! I am still on for the first one - scoring points at every race. The second is to have a podium finish to my name.
Q: From 17 races you've only missed the points once, in Monaco - that's a pretty good record! And you've earned a new nickname - Oconsistency. But if you say a podium is missing... how do you rate your chances? It's not often that the front three teams miss out - in fact Lance Stroll is the only man to get a podium outside of Mercedes, Ferrari and Red Bull this year...
EO: Well, we constantly continue developing the car and I hope that we can get closer to Red Bull – and the two other front-runners. But from the three races remaining, take Brazil: the conditions there are so unpredictable that anything can happen. So why not us being at the right time at the right place? For sure at the moment we don't have the speed to be on the podium under normal conditions – but I keep on pushing! And if we have a perfect race – and some others face some issues – then I am there.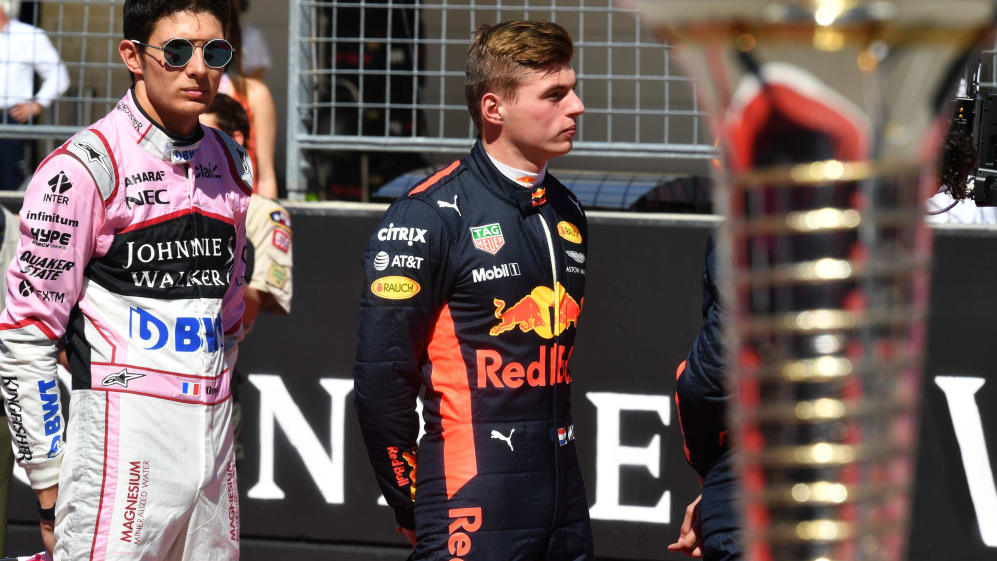 Q: How does it feel to sit in a competitive cockpit? Knowing that if nothing really bad happens you will finish the race – most likely in the points...
EO: Yeah, that feels really good. When I look at the past eight months we have started strong, but without much speed - and we were still there scoring points. And now we have a really fast car. We are fast in qualifying and are in the points after the chequered flag. The reliability is there, the motivation also – so it feels really nice.
Q: Would you say that your ego has been boosted massively in 2017? P8 in the standings in your first full rookie season – most drivers can only dream about that!
EO: Ha, ego boost is a bit over-exaggerated. But after so much hard work, spending so much time in the factory - it gives a comfy feeling to see that the work pays off! And yes, I am happy about that! (Laughs)
Q: What is your stance on the Verstappen dynamic in Austin? Would you have made a similar move as Max did to gain a position?
EO: I agree it was a difficult situation. It was a really nice move that Max made in Austin. And to be honest I would be on his side – I would have done the same. But you have to respect the rules to stay on the track. So it's a bit of a tricky situation. In the heat of the race you only see that there is a chance to gain a position – in this case a podium – and yes, you go for it.
Q: The Mexican track must be 'enemy soil' for you. Or is all the talk about team mate issues over exaggerated?
EO: Ha, yes, I thought that it could be a bit of a tough welcome – as without doubt the fans here want to see their home boy doing well. But in fact I had a very warm welcome from everybody! Sure all Mexican fans are cheering for Checo (Sergio Perez) – it's his home race! But they were also cheering me when doing the autograph session. I hope it continues – because I would be happy to beat him! (Laughs)
Q: Does it help that you speak very good Spanish?
EO: Yes, it does. My grandparents are from Malaga so I learned Spanish from childhood.
Q: Last year you finished last at this race. That cannot be the plan this weekend…
EO: No not at all!
Q: So what is the plan?
EO: We are bringing a good update here. And it will be all about how well it can be implemented. And from practice I would say it works. Will it bring us closer to the top guys in qualifying? Lets see! My dream is that it will. But as we know that we are usually a bit stronger in the race, there is not too much worry for tomorrow. And from the feeling today a podium finish could be in the wings! We have seen a number of drivers spin – and I guess some guys had engine troubles. And if we can't get that close here, then I hope for rain in Brazil. You see: that podium issue is pretty solid in my head! (Laughs)