Ocon pleased to shrug off penalty and lead double-points finish for Alpine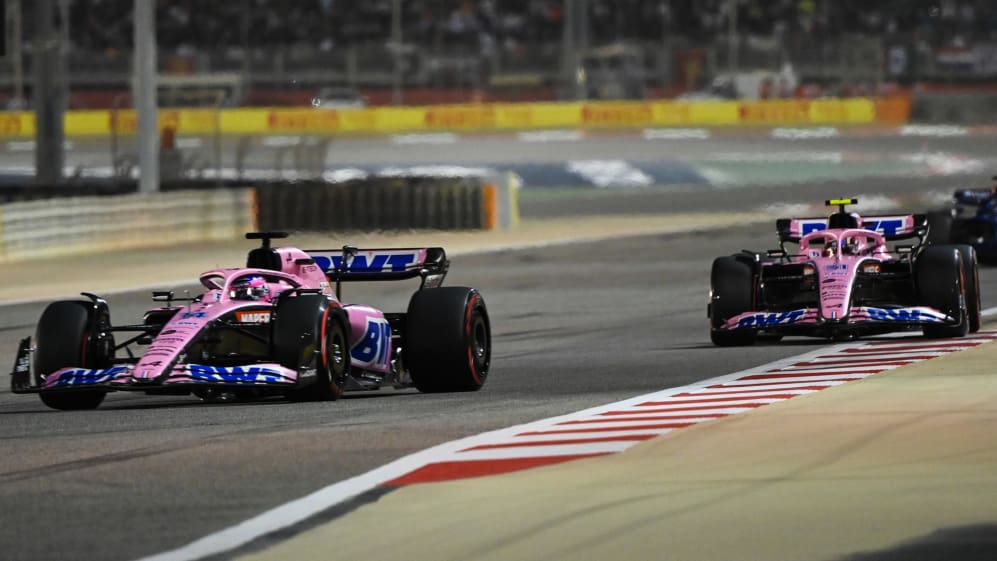 Alpine didn't have the smoothest of pre-seasons as they got to grips with their new-for-2022 car, so they were understandably delighted to get both machines home in the points in the opener in Bahrain
Esteban Ocon recovered from a five-second time penalty for tipping Mick Schumacher into a spin on the first lap (below) to finish seventh, while Fernando Alonso struggled a little more and crossed the line ninth.
Ocon was particularly happy with the strategy, completing three stops in one race for the first time in his career.
SAY WHAT? Verstappen, Gasly and Magnussen all feature in the best team radio from Bahrain
"I'm pretty happy with the end result and pretty happy to be scoring with both cars," said Ocon. "The only thing to take away from this race was the contact with Mick. I can only apologise, it was my bad, so it is a shame about that first lap incident but from there on, the pace was amazing.
"We were coming back up, making some nice overtaking manoeuvres. It was good strategy as well with three stops, so for me it's a first. For the team it's not often we have races like that. It was good fun and we executed nicely."
Alonso, who was passed by his team mate as he struggled for performance on all three tyre compounds, was reasonably happy with his efforts.
"We have to be happy," he said. "It's the first race of the year so you never know what to expect. We scored points with both cars in a difficult race. There was a lot of tyre management, a lot of new things. There were a couple of challenges ahead of today's race and I think the team did a good job."
Alpine CEO Laurent Rossi added: "What a fantastic way to start the season for the team with both Esteban and Fernando scoring deserved points today. This is certainly a great achievement, which, ultimately, is down to the three core pillars that construct our team from Enstone, Viry and the trackside team."
READ MORE: More Ferrari success or a Red Bull resurgence? – 5 storylines we're excited for ahead of the 2022 Saudi Arabian Grand Prix
This was Ocon's fifth consecutive points finish, while Alonso making into the top 10 meant Alpine have scored with both cars four times in the last five races.
However, it's worth noting they were fortunate in that three cars – both Red Bulls and Pierre Gasly's AlphaTauri – retired, to flatter Alpine's final result.
It's early days, of course, but the French team sit fifth in the constructors' championship on eight points, one behind Alfa Romeo and two adrift of Haas.