Feature
One intense season ahead: Exclusive ways to get the best from F1 TV in 2020
WE. ARE. BACK. Days away from the most intense season ever: an entire championship packed into half a year starting with a triple header. We are restarting the season by giving you 25% off 12 months of racing with full control with F1 TV.
The offer is valid until July 6th, so do not miss out and subscribe now. To get your 25% off, just use the code BACK25 for a new annual web subscription for F1 TV.
There are plenty of ways to set up the ultimate pit wall so you can catch every millisecond of the action...
Start warming up with the exclusive pre-race show
Our Pre-race show starts 45 minutes before the beginning of the Grand Prix and is an intense 25 minutes, with the latest news from the track live from the paddock, tech analysis of the weekend so far, a grid presentation and much more. Exclusively available on F1 TV.
The Pit Lane channel
The Pit Lane channel is a multi-screen experience that will show you the best of the on-board cameras and the most relevant stats, in addition to the main broadcast stream. You will get expert commentary from Alex Jacques and his special guests. That is as close as you get to having one of the team's strategists comment on the race for you.
The Pit Lane channel will also always give you the most relevant stats, from the most likely overtake predictions, to the latest weather forecast…
Exclusively available on F1 TV Pro
Personalise your View
You control what you want to see and hear with F1 TV, with the 20 on-board driver cameras, unedited team radios and commentary available in 5 languages.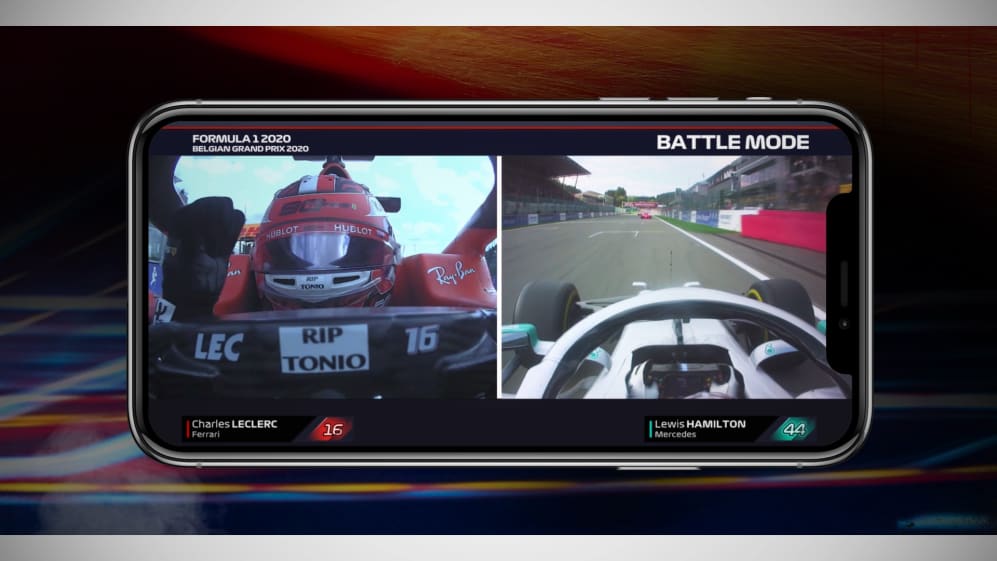 Exclusive features on F1 TV Pro.
Your pit wall upgrades:
You will have access to much richer Live Timing features on the official F1 app this year, with more data than the F1 teams get on the pit wall:
• The new lap segment feature, enabling fans to see beyond the traditional sector times
• The ability to compare drivers' lap times against one another's
• All the data is contextual so fans can tailor their view of Live Timing and dig deeper into the strategies
Live timing features are available and exclusive to F1 TV and F1 TV Access.