Norris concedes a 'few mistakes' cost him pole after qualifying second in Austin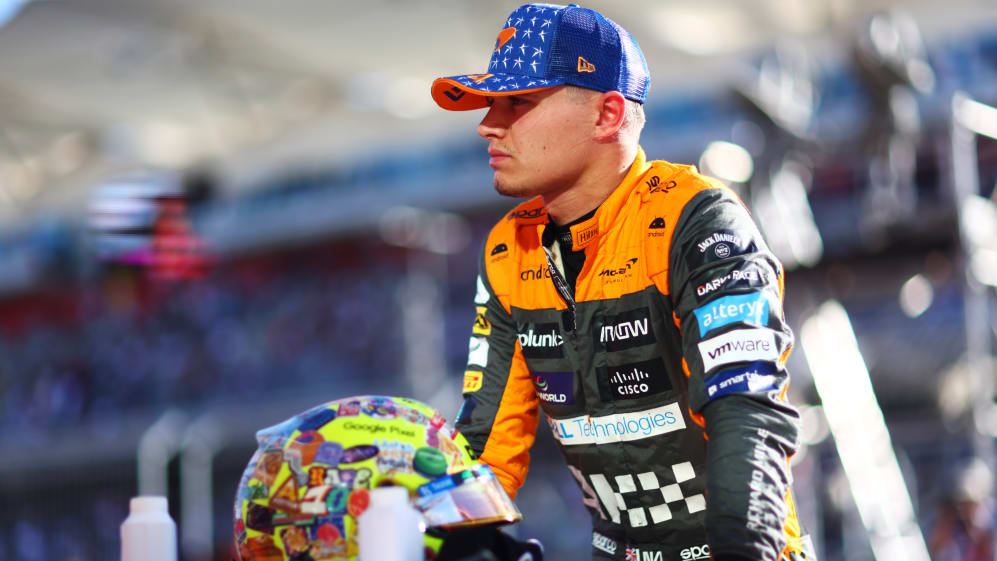 Lando Norris was more than happy to qualify second for this weekend's United States Grand Prix but admitted he made a "few too many mistakes" that cost him a potential Austin pole position.
Norris and McLaren are on a run of three podium finishes in a row but, speaking earlier this week, the Briton revealed his concerns that the slow nature of the Circuit of The Americas track could put them on the back foot.
READ MORE: Leclerc outduels Norris and Hamilton to take pole in Austin after Verstappen has time deleted
But he showed a good turn of pace throughout qualifying, finishing second in Q1 and sixth in Q2. Norris then went seventh on his first attempt in Q3 before a strong final lap saw him elevate himself into second, 0.130s off pole-sitter Charles Leclerc.
Speaking after jumping out of the cockpit, Norris said: "I'm happy. It's been a good day. Probably not expected from the end result, but a good bonus from the whole team. Didn't make as many mistakes as I made [in Qatar] which is a good thing.
"But I think we had it today, I think there was enough in it to get pole. I know Charles said he made a few mistakes but so did I. It's a bit of shame, one opportunity maybe missed again, but I'm so happy, nevertheless."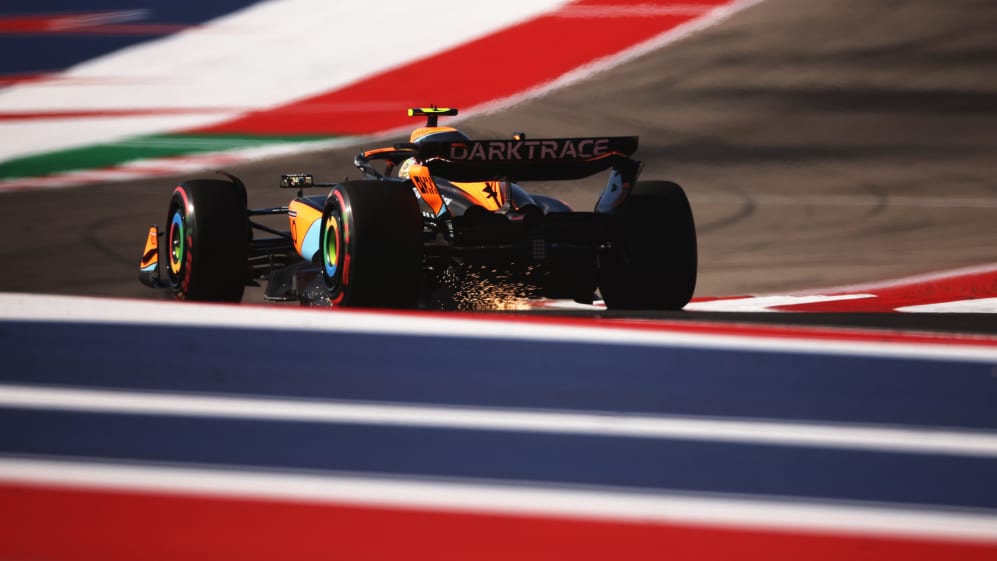 The driver on pole has only won five of the 10 races at COTA and Norris revealed whether he will be looking to attack Leclerc into Turn 1 in the hopes of getting his first F1 victory.
READ MORE: Leclerc admits surprise at Ferrari's pace after taking pole position for United States GP
"I mean it's different every year," Norris replied. "But like you said you never know, it's always the thing here in COTA, you never know what can happen, but we are in a good position.
"Charles is normally a good starter to be honest so it's going to be difficult to get him off the line. But we are in almost the best position you could have for Sunday, so I'm happy with that."
His team mate, Oscar Piastri, has been the lead McLaren in qualifying at the last two events – in Japan and Qatar – but admitted he made too many mistakes on Friday as he gets set to line up 10th on Sunday.
"To be honest just wasn't the best qualifying from myself," Piastri admitted. "Some decent laps but not enough. Last lap in Q3 was quite poor, but clearly the car has got some pace in it. Obviously, we've got another chance tomorrow to try and do a better job, but not my finest qualifying.
READ MORE: Alonso rues Aston Martin's 'terrible' FP1 as he predicts 'heavily compromised' race following shock Q1 exit
Asked what he could do to turn his form around heading into the Sprint, Piastri said: "Just try and eliminate the mistakes. I think without the mistakes the pace is generally quite good.
"It's just very difficult to put it together really, couple of big mistakes in the last lap. Just consistency, its super bumpy around here and that makes it extremely tough to not make mistakes and to be consistent but got to do a better job tomorrow."