One-stopper crucial in Vandoorne's 'great recovery' to eighth in Mexico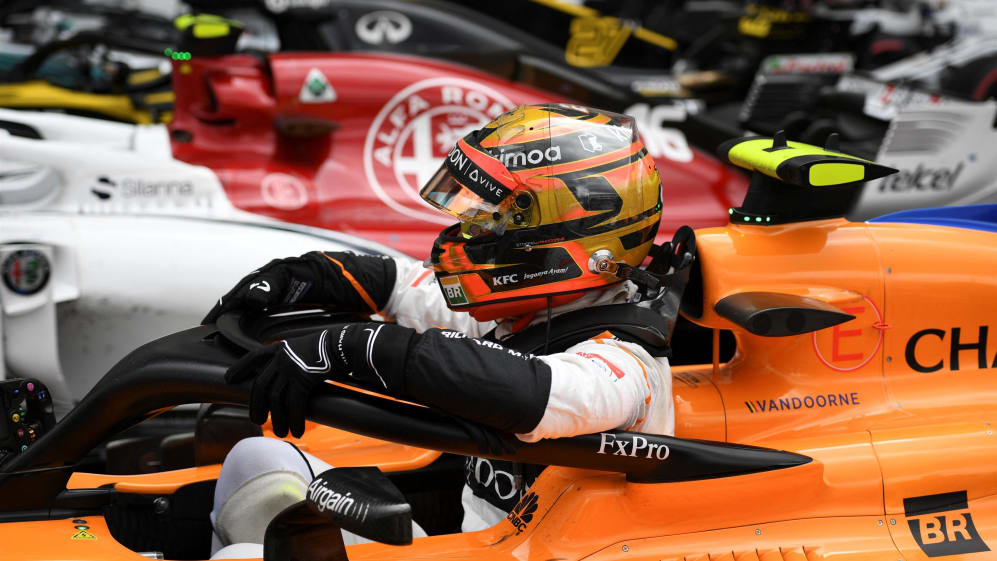 Stoffel Vandoorne has not had a huge amount to smile about of late – losing his McLaren seat for 2019 and not scoring a point since the Azerbaijan Grand Prix back in April. The grin was back on Sunday, however, after he came through the field to finish eighth in Mexico, matching his best result of the season.
Fifteenth on the grid, Vandoorne made a poor start and had dropped to nineteenth by the end of Lap 1. Critically, however, he avoided trouble in the first-corner melee and set about battling his way back up the order with some bold passing moves, maintaining strong pace throughout and managing his tyres well.
"I'm super happy with that result today – a great race," said the Belgian. "We knew it was possible to score points here with a lot of preparation that we've put into this race, in terms of what strategy to choose – one or two stops – and ultimately we made the tyres last for one stop.
"After lap 1 we were last, so it was a great recovery – some good overtakes on track, which were very crucial, and at the end making the tyres last. It wasn't easy in the beginning but I was always kind of there at the right time, attacking when I had to and managing the tyres at the same time."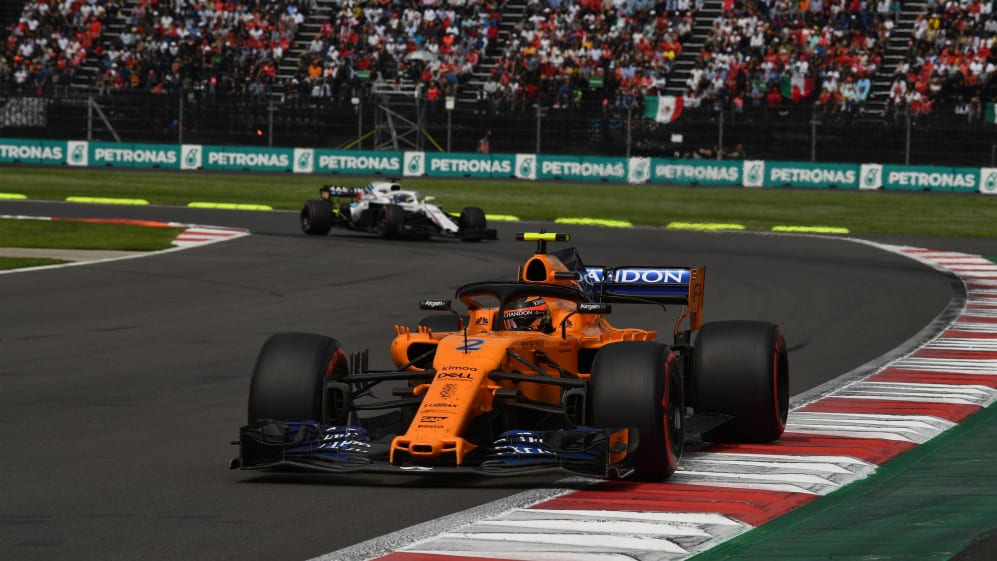 McLaren opted for an aggressive one-stop strategy once Vandoorne had fought his way up to ninth, and he kept pushing to maintain his position while also conserving his supersoft rubber for all 59 laps of his second stint until the end of the race.
"The crucial point was when we had to decide to go for one or two stops – the tyres were looking very, very tricky and we managed to recover a little bit and that was the crucial moment," added Vandoorne.
"Finishing eighth is first of all a great result for myself, but also for the team to score some points for the constructors' (championship)."
Those four points were welcome consolation for McLaren, who saw Vandoorne's team mate Fernando Alonso retire after just three laps with a water leak – quite possibly caused by innocently running over debris from Esteban Ocon's Force India at the start.