Only Lewis able to produce a lap like that - Lauda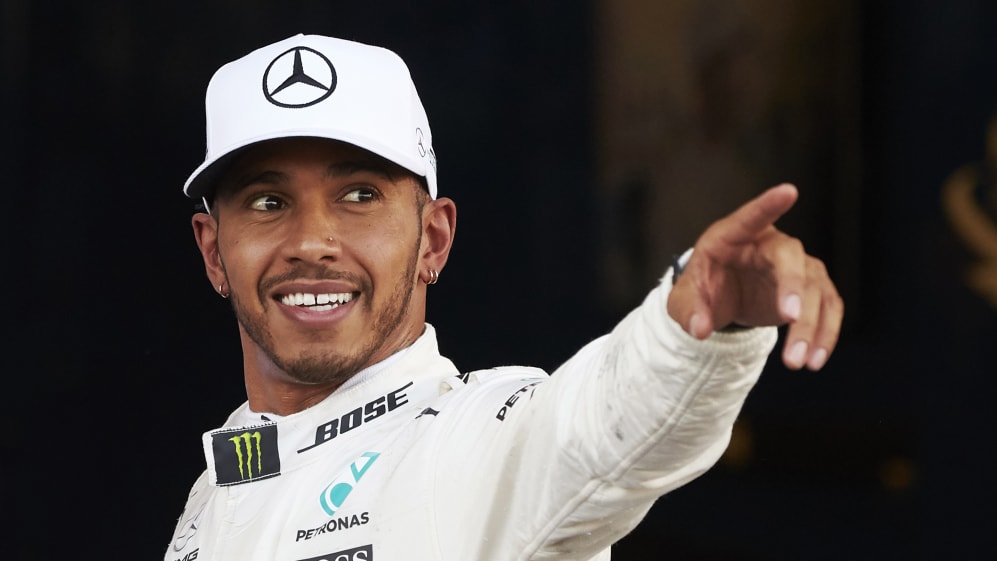 Mercedes non-executive chairman Niki Lauda has hailed Lewis Hamilton's pole lap in Azerbaijan, saying it was a performance that typified the Briton's unique talents.
Hamilton had been left frustrated on Friday having finished the two practice sessions in P5 and P10 after struggling to get his tyres into the right temperature window.
However, in qualifying Hamilton was quick from the outset, topping Q1 and Q2 before snatching pole away from team mate Valtteri Bottas by nearly half a second in the final stages of Q3 – an effort that left Lauda mightily impressed.
"We had some problems on Friday, but the team really did fantastic job to set the car up in the right way. And Lewis with his lap today…I've never seen anything like it," said the Austrian of his fellow three-time world champion.
"It was not plain sailing at all [to improve the car's handling], but a lot of thinking, digging, back to the factory, and in the end the improvement the engineers and mechanics did to the car is outstanding. And then Lewis, what he did today, no one else I think can do that.
"He's fantastic, especially thinking about his lap time here, because the difference he makes [compared] to everybody… it's only Lewis."
Hamilton's pole-grabbing lap came right at the end of Q3, following a brief red flag period caused by Daniel Ricciardo's crash at Turn 6. Prior to the stoppage he was lying in second behind Bottas having made a mistake at Turn 16 on his first flying effort.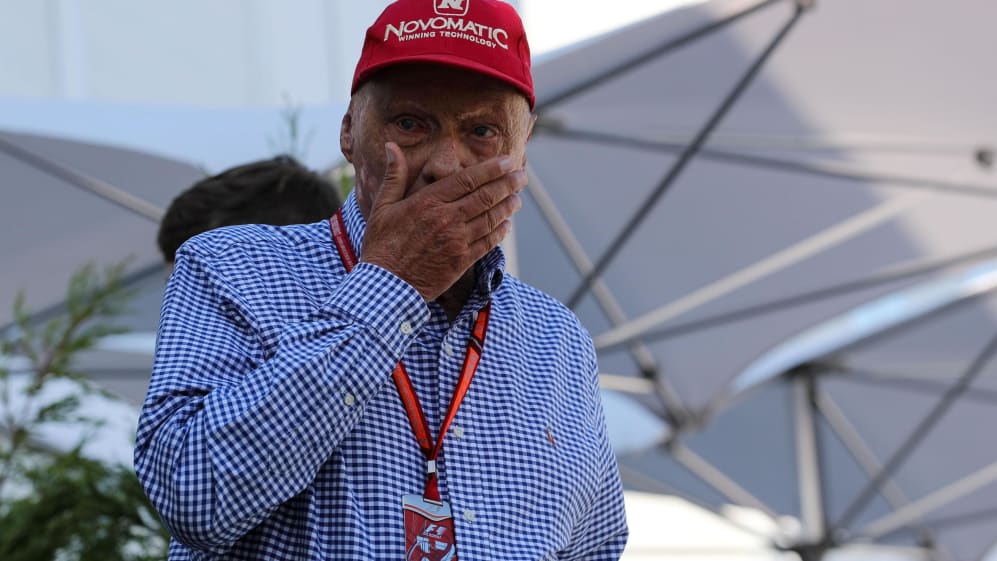 "Obviously the lap before [the pole lap] was very good and I went into the last corner and it was so weird because literally just before I went into it I was going 'I'm up quite a lot here, just don't be greedy' and of course I was greedy and I locked up and I lost pole position there," Hamilton explained.
"A lot of pressure went into getting that last run in with only a minute left basically. All weekend we've not been able to do a one-lap [run], as some others had, but it was all or nothing, so I had to give it everything I had.
"Valtteri was just up ahead of me and I could see he was obviously on a great lap as well. I came across the line so happy because even if I was second it was still an awesome single lap, which I was really proud of. I just want to say a big thank you to the guys who worked all really super late last night to make sure the cars are where they are today."
With pole in Azerbaijan, Hamilton moved one step closer to Michael Schumacher's all-time record of 68, and one pole ahead of his childhood hero Ayrton Senna – something the Briton admitted was significant to him.
"It's already an amazing thing to have matched him," he said. "The crazy thing is the hunger for another pole… I thought maybe once I matched him maybe it would fade but I was hungrier than ever today, even more hungry than I was before, so that's a good thing, and I'm grateful for that 'cos that's what drives me.
"Hopefully I'll continue to grow and get better as a driver – and as a human being. That's the goal. Everyday."