Opinion
OPINION: The fantastic, frustrating career of Fernando Alonso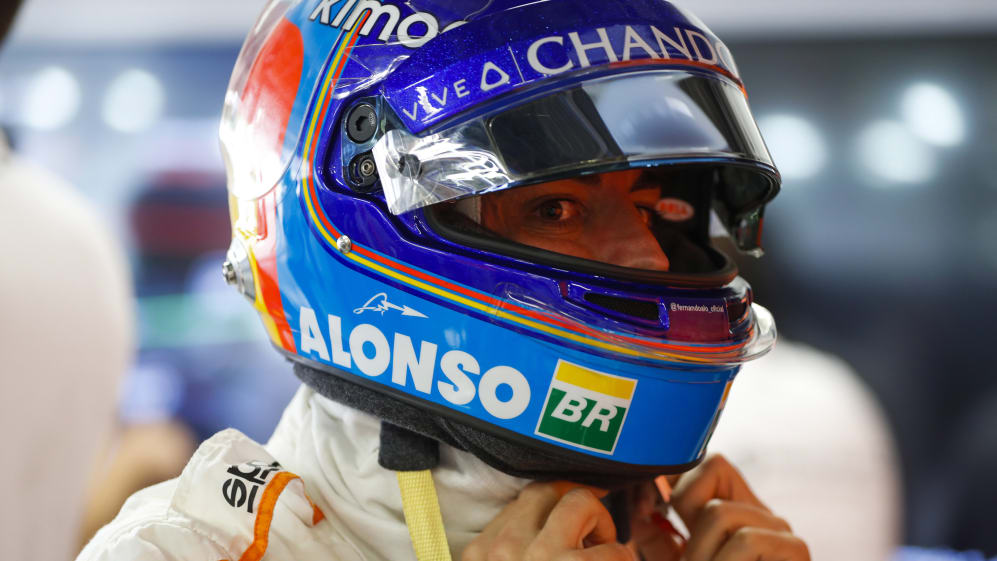 This should have been an easy piece to write. All the reasons we're going to miss Fernando Alonso in Formula 1. All the things that made him, no, that make him, a great driver. One of the finest ever to set foot inside a Formula 1 car. And yet, as with all things Fernando, it's not quite that simple.
If only the story of Fernando Alonso was simply one of a desperately talented racer with the world at his feet. But it's not.
The fact that his departure from Formula 1 had seemed inevitable was surpassed perhaps only in that it took so long in a career that promised so much and delivered so nearly all that it could. All that it should.
That it didn't is a frustration shared by every fan of true racing genius. And, most importantly, by the man himself.
There will forever be question marks over what might have been and the unfulfilled potential of one of the true greats of this sport. A two-time world champion he will forever be, but it could have so easily been the three he wished for to match his idol Ayrton Senna. It could have been four. In reality, had he played the game better, he could have matched Schumacher with seven. He could have taken even more.
That's no exaggeration. And Fernando himself knows it.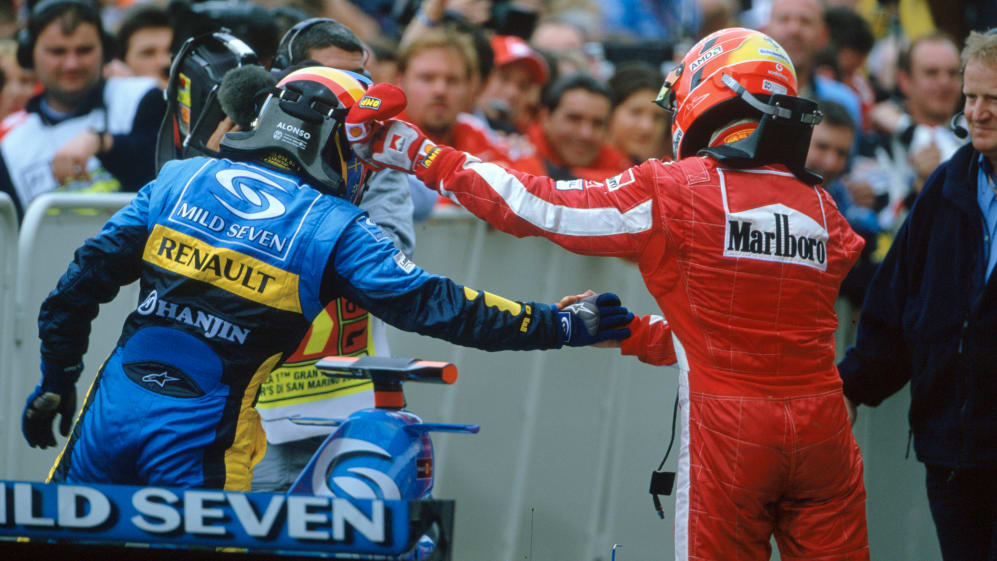 It's a frustration born of the many facets of the man. Few drivers in history have displayed the same awe-inspiring ability behind the wheel. But there were times at which he seemed hell-bent on playing a dangerous game of political chess. One in which he all too often played himself into check.
The trajectory had been steep, rapid and dazzling. His first test in a single-seater came in late 1998. His single-seater race debut came in 1999. He won the first championship he ever entered and was rewarded with a Minardi F1 test. He lapped 1.5 seconds faster than anyone else. In 2000 he was signed up as a tester for Benetton and started racing in F3000. In 2001 he made his F1 debut.
He'd become the youngest pole sitter in F1 history, the youngest race winner and the youngest world champion.
His performances in 2005 were astonishing. After a period of crushing dominance by Ferrari and Michael Schumacher, Alonso and Renault's feat in overcoming the seemingly unstoppable and unbeatable left the sport mesmerised. If holding off Schumacher in Imola made an impact, Alonso's pass of the German around the outside at 130R during the Japanese Grand Prix cemented it. The torch wasn't just being passed to the next generation, it had been snatched away.
But those glittering years of '05 and '06 were to be the best things ever got.
For every Imola and every Suzuka there was to follow a Spygate. A Crashgate. A Hondagate.
His partnership with Lewis Hamilton could have been the start of something incredible. History has shown these two drivers to be inarguably two of the finest talents of the last 20 years of the sport. Imagine what they could have achieved together. And yet Alonso's ego, coupled with less than favourable management of the situation from both within McLaren and from the advice Alonso was receiving, and would continue to receive, from Flavio Briatore who had done so much to mould and manoeuvre Alonso into Formula 1 in the first place, ruined his golden opportunity.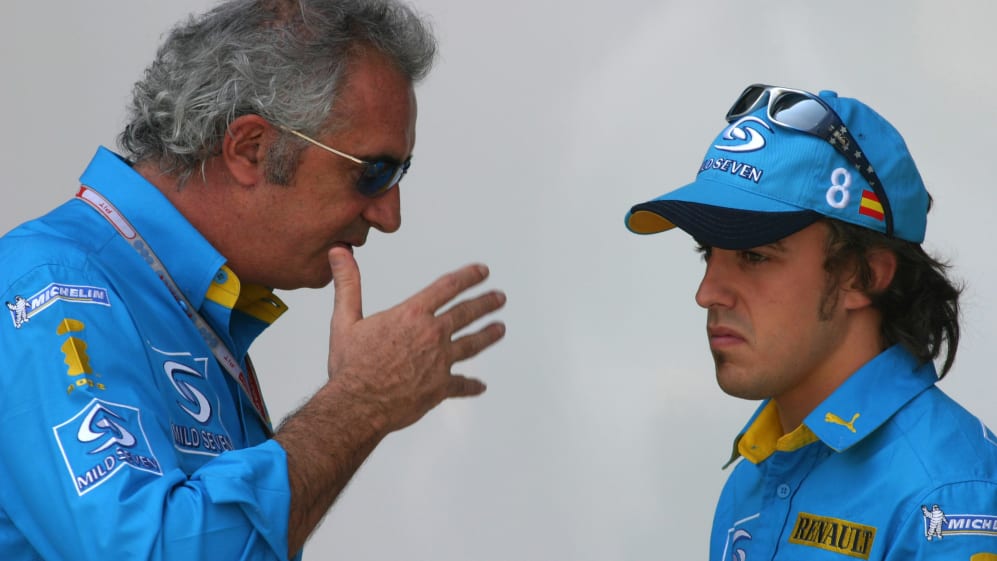 And from there, the reputation stuck. Here was a genius, one of the finest drivers not just of his day but potentially of all time. Yet here too was a man who could snap under the pressure of a perceived slight against him; a slave to his own ego. Here was a man who liked to play Machiavellian politics, no matter how bad he actually was at them.
The doors closed. The pieces circled. Backed into a corner. By his own hand.
He claims to be a student of Japanese teachings, in particular Bushido, the way of the warrior, and he has stated that he is inspired by Hagakure, Yamamoto Tsunetomo's 18th Century spiritual guide for the warrior.
Bushido itself is the code of the Samurai, and in the Western world is a concept we would most closely align, perhaps, with chivalry. "The way" originated from Samurai moral values and is an unwritten and unspoken code, which had to be mastered in order to become Samurai. It revolves around eight values: those of righteousness, courage, benevolence, respect, sincerity, honour, loyalty and self-control. I can think of at least three that Fernando often let slip. Perhaps more.
He has a tattoo on his back of an ancient Samurai, and once told the Spanish press that his tattoo was "a way for me to remember who I am, where I come from and the strength I possess. The Samurai take everything to another level: one must fight, things don't just happen. It also reminds me of something important that happened to me: the Samurai in the drawing is kneeling, almost in defeat, but always looking up."
The grandest irony of all is that he never needed to be the one kneeling, looking up. He never needed to have his phone fall silent. None of it was necessary. Talk to anyone that worked with him at Andretti for the Indy 500. Speak with anyone at Toyota that saw him win Le Mans. No mention of games or politics. No talk of ego or front. Just a committed, intelligent, supremely gifted racing driver hungry to fight and to win. Someone who gave his all and left everyone he met impressed and in awe.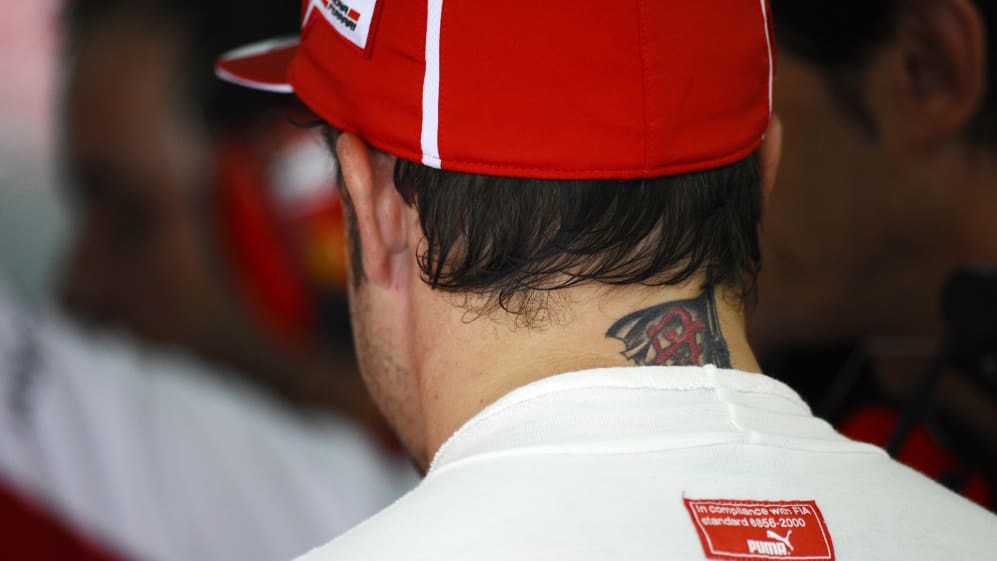 It's sad, then, that over his final years in Formula 1, he started to be portrayed as this pantomime villain, the rogue with the put down, the great champion turned ambling rebel. That should never have been his lot.
Perhaps that's partly on us, the press. Perhaps, though, that's a little bit of who he's actually become, bewildered by the nightmare that became of the thing he truly loved.
You see for all that people think they know of Fernando Alonso, there exists a good man. The honourable warrior. I've seen it with my own eyes. I've heard his words and felt his embrace. No ego, no games, no politics.
I once asked him, in an interview that was never eventually televised, who he really was: the politician, the passionate racer, the hero, the villain?
"I don't know," he smiled. "I think it's a mix of everything and everyone gets a different perception. That's the good thing about life. You are different people for different situations."
Perhaps that's it. Perhaps he tried too hard to be what he thought he needed to be rather than just being true to the racer within him.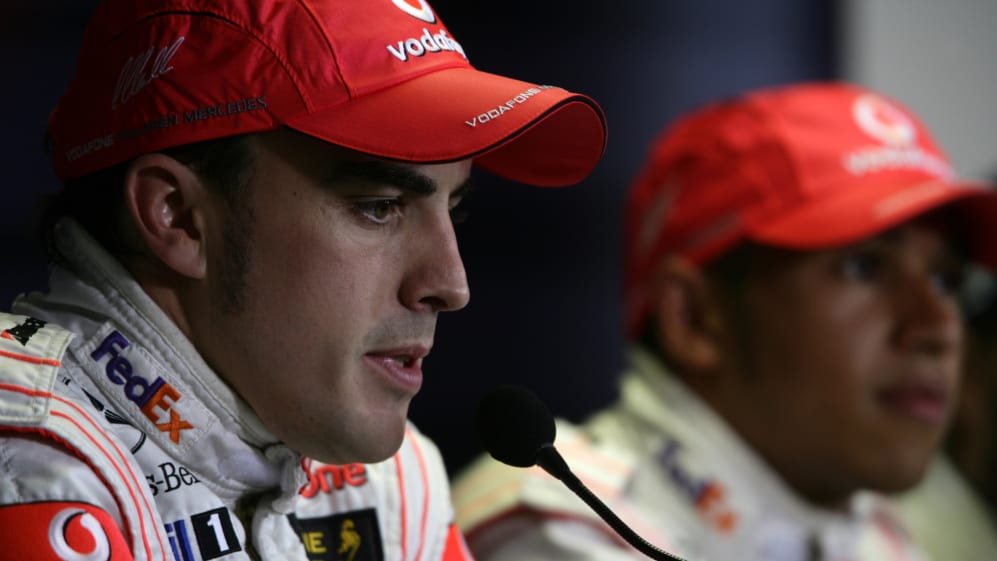 He went on to speak about the need to enjoy oneself in racing, how he'd forgotten to do that back in 2007 and how that had affected everything that had followed. He talked of 2010 and the hurt of that missed championship over ever other. How he'd cried himself to sleep and woken up still in tears.
At the end of it all, and like every single person who ever straps themselves into a racing car, he's simply flesh and blood, fallible and breakable. But more than most, here was someone with the world at his feet. He had the ability to be the greatest. Possibly ever. But as time marched on his mission became not one of expanding his legacy but of repairing it. Dealing every day with the mistakes he'd made and trying to do something good to leave a positive impression to make up for the moments he wished he could take back.
If we're hurting to see him go and wishing he'd have achieved all we knew he could, imagine what it must be to live behind the visor of one of the greatest enigmas our sport has ever, and likely will ever, know.
Because if we know it, you can be damned sure he does too.