Opinion
OPINION: Why 'great talent' Vandoorne deserves a second chance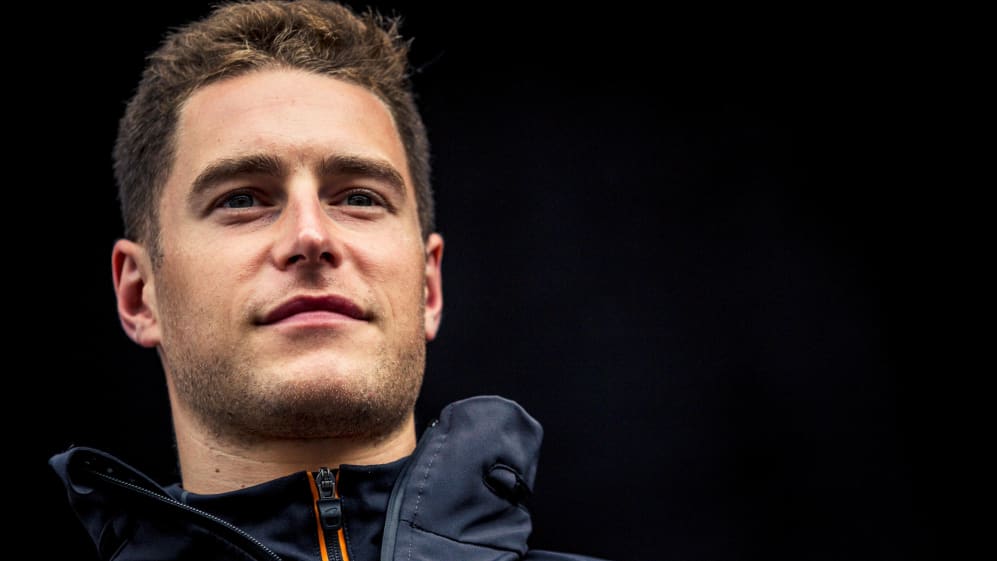 "Have you got time for a coffee? I'd like you to meet someone."
It was Monaco 2013 and McLaren's then Head of Communications, Matt Bishop, was walking me back to the team's hospitality unit where a slight, unassuming teenager sat alone at a table.
"Will, this is Stoffel. He's going to be McLaren's next Formula 1 world champion."
The kid looked up, clearly a little embarrassed at the plaudit yet with an expression that portrayed it wasn't the first time he'd heard the words slip from Matt's lips.
Just under a year later, I would witness Stoffel Vandoorne arrive in Bahrain for the start of his rookie GP2 campaign. It was to be my last season behind the microphone for the championship and what I saw that year left me astounded.
I knew his stats, I'd read about his exploits and I'd seen the YouTube highlights. I had also now met him a few times and on each occasion been impressed by his calm and measured confidence in his own abilities. But I'd never seen him race for real.
He was peerless. Pole position. Race win. On debut.
The self-assuredness and mastery of his craft was mind-blowing. Sure, it wasn't the strongest field GP2 had ever seen, but in a car and on tyres that, so the perceived wisdom suggested, needed at least a year to fully understand, this guy had just walked in and dominated. It was a calling card for what was to come.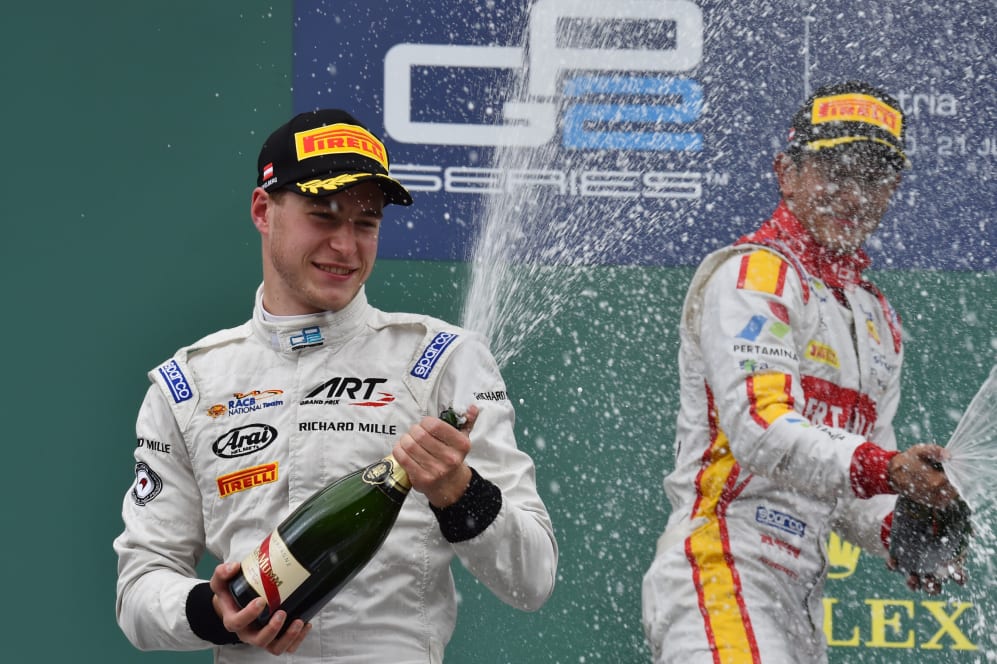 His team struggled to get on top of the tyres for the next few rounds, leaving him with a points deficit from which he could never hope to recover, but his performances were continually brilliant. He would finish his rookie year as runner-up and, to my mind, the best rookie of the Pirelli era at that point. I made no bones about it. I told anyone who'd listen that this guy was the most impressive GP2 rookie I'd seen since Lewis Hamilton. And I meant it.
The next season, his form was, quite simply, ridiculous. He took seven victories, a record at the time [since equalled by none other than Charles Leclerc], and almost doubled the points of his nearest rival Alexander Rossi. There was no contest. And the field was strong. It included the aforementioned Rossi (now an Indy 500 winner and a man still very much in the hunt for the 2018 IndyCar championship) and mega talents like Pierre Gasly, Sergey Sirotkin, Mitch Evans, Alex Lynn, Raffaele Marciello, Richie Stanaway and Oliver Rowland.
With the exception of Rossi, nobody got within 200 points of Stoffel Vandoorne.
His Formula 1 debut was equally as impressive as had been his GP2 arrival. Again, it fell at Bahrain, yet this time without any testing – and, with Fernando Alonso only passed unfit to race at the final moment, so little warning that Vandoorne was in Japan, preparing for his season of Super Formula racing, rather than in the Middle East. He jumped on a plane and read the operating manual for the McLaren MP4-31 en route. He would qualify two places higher than his world champion team-mate Jenson Button and score points on debut, the first of the season for McLaren.
To those who knew him, to those who had watched his ascent through the junior formulae like me, there was no shock at his performance. Of course, he'd done what nobody expected. Ironically, that's exactly what you expected of him. That's just what Stoffel did.
And then off he went to complete his season in Super Formula.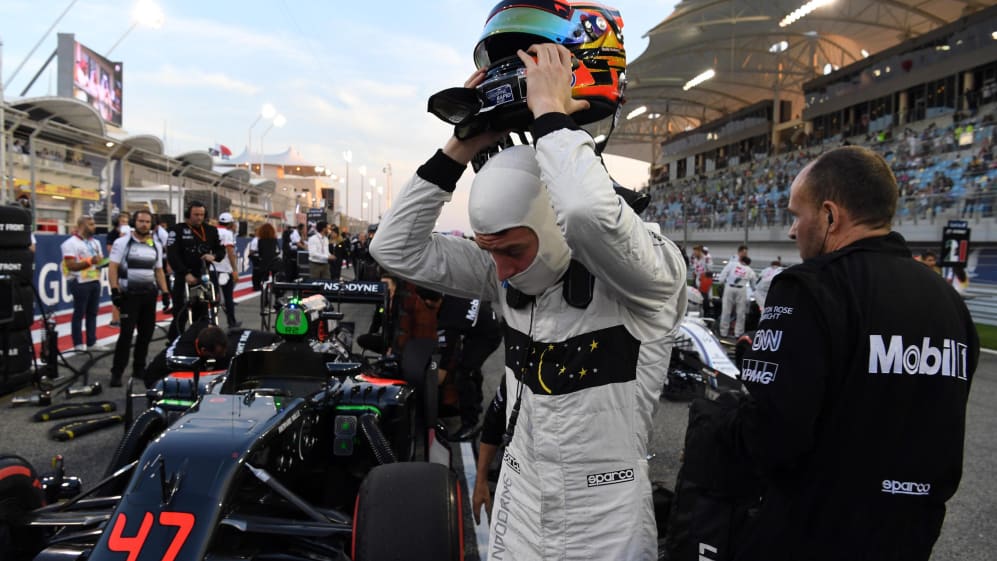 With this in mind, it seems almost unfathomable to me that we sit here today with this mighty talent facing an uncertain future. There is every chance that he won't be lining up on the F1 grid in 2019, a thought that I regard as both tragic and infuriating. So how have we got here?
Of course Vandoorne's results have been nowhere near the expectations we'd built for him on his arrival. How could they be in a car that even Fernando Alonso has struggled to drag into a respectable position? Vandoorne finished just four points behind his team mate and one of the most highly regarded drivers in the sport in his first full season, something that is perhaps overlooked. As are the raw statistics which show that, from a pace perspective, he's been one of the closest team mates Alonso has ever had.
Yet the impression remains that he's underperformed. This season in particular, with Alonso taking the MCL33 to a wealth of early season points, Vandoorne has failed to qualify strongly and has shown only the rarest glimpse of the racing excellence that marked him out as a champion of the future. Even taking into consideration the chassis issues that Alonso himself admitted had cost his team mate vast chunks of lap time, there's a feeling he's just not done well enough.
The lingering question is: why?
Perhaps, some might crow, he's just not cut out for Formula 1. It wouldn't be the first time a mega junior has graduated to the top level only to discover his peak had already been reached. There have been countless racers who've looked godlike on their way up the ladder, only to reach the summit and discover the final step to have been one too far.
Perhaps it's on us. Perhaps we place too much hope on the next generation and are too quick to proclaim feeder series champions as once in a lifetime world beaters. Perhaps Stoffel was the best of an average bunch, his performances made to look all the more impressive because the field against whom he competed weren't at the level of those he'd eventually face in the toughest paddock of all.
Perhaps he's just not as good as we believed. But I don't buy that.
Few believe Vandoorne to be anything other than a phenomenally talented racer. Yet even fewer believe he's lived up to expectations.
Perhaps the answer lies in his team. McLaren has had a high turnover of drivers in recent years and has built up a reputation, whether fair or not, as being unforgiving on youth. To Stoffel Vandoorne's story we could easily add the names of Kevin Magnussen, Sergio Perez and Heikki Kovalainen from the last decade alone.
It has been 20 years since McLaren has had a solid enough foundation to take a constructors' championship. And with all the changes that have occurred over the last decade, from tumult with power unit providers to an ever-evolving management and team structure, even the most ardent McLaren fan would probably admit it's been far from an ideal atmosphere for a driver who's striving to learn and develop in their early years to prosper.
One wonders whether Vandoorne will become a Kovalainen, and eventually fade out of the sport, or whether he, like both Perez and Magnussen before him, will use his experience as the foundation stone of a rejuvenated existence as a racer and as a man. There is every chance that all he needs is a change of environment to allow that mighty talent that many recognise exists within him to break through.
Few believe Vandoorne to be anything other than a phenomenally talented racer. Yet even fewer believe he's lived up to expectations.
Is he the great talent of a generation which so many of us believed him to be? Perhaps the greatest sadness of all is that, should he fail to find a way to continue his Formula 1 journey into 2019, we may never get to truly discover the answer. I'm hoping he does.