Report
Opmeer defends F1 Esports crown as Rasmussen wins from P10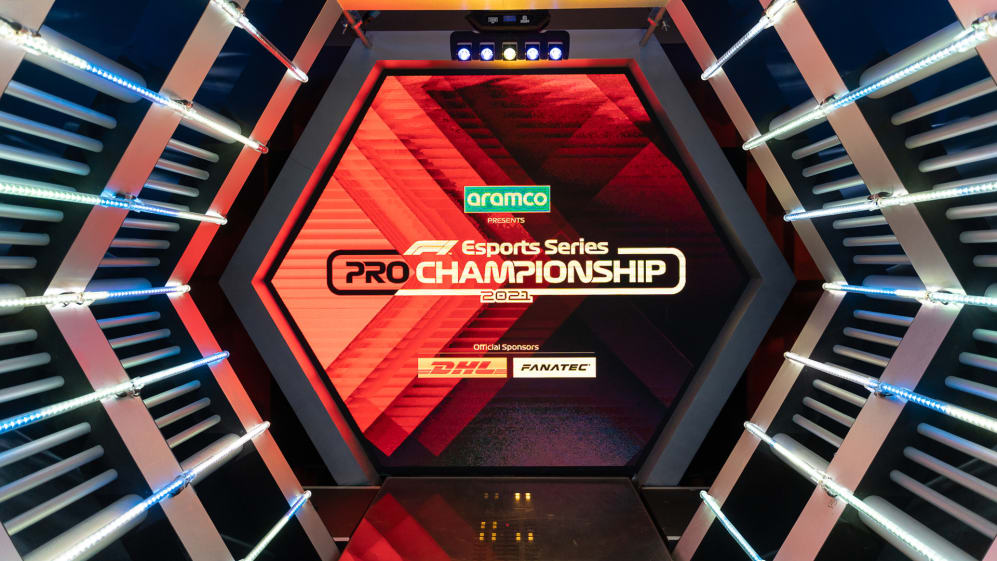 Jarno Opmeer was crowned champion of the 2021 F1 Esports Series Pro Championship presented by Aramco on Thursday, adding to his maiden title in 2020. Just as it was in 2020, Red Bull's Frede Rasmussen was hot on his heels, and in the end the pair were split by just eight points.
Rasmussen trailed by 21 points going into the final race, but a sublime win from 10th place – surely his best in the series so far – cut the gap down to single figures. Lucas Blakeley, who dropped out of contention for the drivers' title on Wednesday night, took the second spot on the podium, with AlphaTauri's Sebastian Job completing the rostrum.
AS IT HAPPENED: The title-deciding 2021 F1 Esports Pro Championship finale
Wednesday's action
The first two races of the Grand Final took the drivers to Imola and Mexico City for two wild races, culminating in Mercedes AMG Petronas F1 Esports Team winning the teams' championship for the first time since 2018.
FDA's David Tonizza scooped victory in the first race in Imola, after long-time race-leader Josh Idowu fell off the road on the final lap. Meanwhile in Mexico, Opmeer tussled with Bari Boroumand and Rasmussen for several laps before emerging victorious for the fourth time of the season.
Get the full lowdown on Wednesday's action here, and check out highlights from Race 10 and Race 11 of the championship.
Oops! Error retrieving Twitter post
This is Brazil
History repeated itself in qualifying, with Alpine's Nicolas Longuet grabbing pole position around the legendary Autodromo Jose Carlos Pace. Starting on the soft tyres, Longuet made a mighty getaway, and built a solid lead from the off.
Championship challengers Opmeer and Rasmussen started P4 and P10 respectively, with the Dane moving up to ninth by the end of the first lap. Opmeer was soon dropped to P5, as the rapid-starting Alvaro Carreton sailed past, as the only other driver to start on the softs.
WATCH: Verstappen and Mercedes claim their drivers' and constructors' trophies at 2021 FIA Prize Giving
Not one to back down from a challenge, Carreton then pulled a superb double-overtake on Blakeley and Kiefer at Turn 1 just two laps later, putting himself in second place. It soon turned into the lead on Lap 8, when Longuet, Kiefer, Blakeley and co pitted – putting on soft tyres, which needed to last until lap 25. They all soon found themselves tucked up behind Simon Weigang, unable to make a move until Lap 14.
After passing Weigang, Kiefer soon passed Blakeley for the lead, and set about playing the team game, buying time for team mate Rasmussen and parking his Red Bull on every apex until Rasmussen finally pitted. After his mid-park start, only a dream strategy would work for him. Almost the entire field pitted before he finally came in on Lap 15 to remove his tortured medium tyres. With a fresh set of softs for the final 10 laps, Rasmussen's pace was absolutely electrifying.
He emerged P13, but quickly set about overtaking everyone in his path: Cedric Thome, Brendon Leigh, Weigang, Fabrizio Donoso and Joni Tormala were all dispatched within two laps. Boroumand fell off the road elevating Rasmussen to P7, and Carreton's aging medium tyres were no match for the softs – Frede found himself P6 with seven laps remaining.
By Lap 19, Blakeley led from Longuet, Kiefer, Job and Opmeer, with Rasmussen bearing down on them all. Blakeley drove off into the distance, but the following five cars bunched up going into the tight Ferradura corner. Kiefer slowed going into the corner, in the process holding up Ompeer and letting Rasmussen streak past both of them.
This was a nightmare for Opmeer, who now trailed his championship rival on the road – but with a 21-point buffer, he only needed to maintain P8 or higher to guarantee the championship. Rasmussen passed Job and Longuet over the next two laps to put himself within striking distance of Blakeley, and strike he did on the last lap, snatching the final win of the season as sun set on 2021.
It wasn't enough for Rasmussen however, and Opmeer finished fourth to claim the drivers' crown. Behind Rasmussen was Blakeley, with Job taking his first podium in the series in front of Opmeer and Idowu. Matthijs van Erven finished sixth, to claim the first points of the season for Uralkali Haas F1 Esports Team in the final race. Longuet came home P7 after a penalty, with Carreton, Cedric Thome and Thijmen Schutte rounding out the final points of the season.
Oops! Error retrieving Twitter post
Standings
With Jarno Opmeer and Mercedes atop the standings, they'll take home the greatest share of the $750K prize pool. In the drivers' standings, Rasmussen makes it three years in a row as a runner up – quipping during the broadcast that he would "prefer second" rather than winning in 2022. Blakeley finishes a resurgent third, with Dani Moreno fourth on a nice round 100 points.
Bari Boroumand put a fantastic 98 points on the board, and will surely be one to watch in 2022. Former title contenders Tonizza, Kiefer and Longuet struggled to break into the championship race, and will hope for better next time around.
In the teams' standings, it was a closely fought affair between Red Bull and Mercedes, mirroring the on-track battles of 2021. Aston Martin claimed third, with FDA, Alpine and McLaren Shadow only a few points apart. After scoring in the final race, Haas ensure that it's points for every team this season.
So, the 2021 F1 Esports Series Pro Championship presented by Aramco is in the history books. We hope you'll join us next year! Until then, keep an eye on social, as we run through Challengers, which will decide some the pool of talent who could be up for selection next year.
For more details of the Pro Championship – and all things F1 Esports – check out the official F1 Esports site.