'Out of this world' Verstappen on same level as Schumacher and Alonso, says Button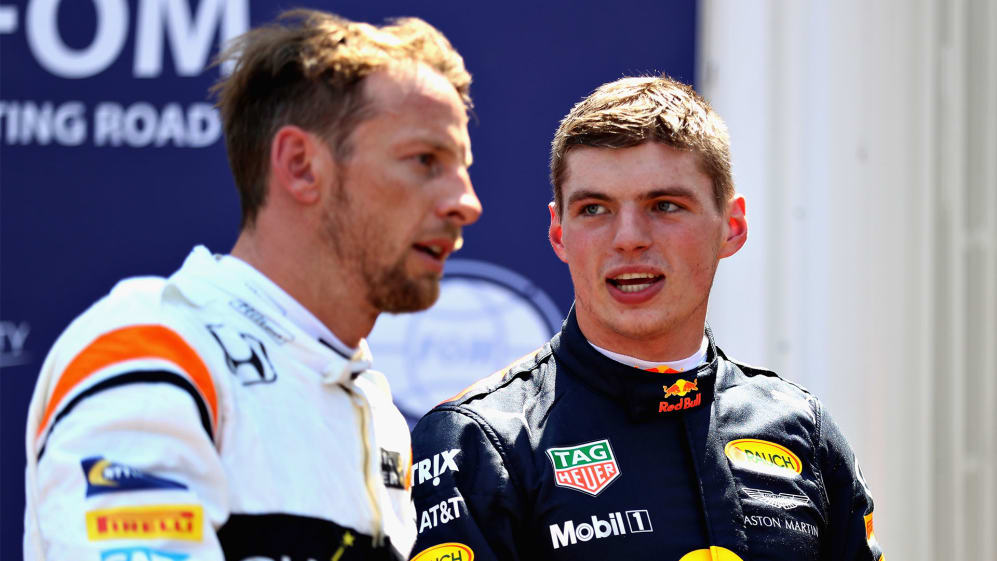 2009 world champion Jenson Button has named Max Verstappen among the six best drivers he faced during his 17-year career in the sport, hailing the car control of the Dutchman as "staggering".
Button was asked on a Sky Sports F1 'vodcast' which drivers he rated as the best he competed against in his time in F1, which lasted from 2000 to his final race at Monaco in 2017. In response, Button listed Michael Schumacher, Lewis Hamilton, Fernando Alonso and Mika Hakkinen.
But he also put Verstappen in the same rank as those four multiple champions, praising in particular the Red Bull driver's stunning performance at the 2016 Brazilian Grand Prix, where he surged from 14th at one point to finish the race third, pulling off a string of exceptional overtakes in the process.
WATCH: The full stream and extra highlights of the 2016 Brazilian Grand Prix
"I have to say Max Verstappen," said Button, who also competed against Max's father Jos at the beginning of his career. "I didn't race with him for many years, but seeing his performances in tricky conditions like in Brazil 2016, I mean that is just out of this world, staggering, what he can do with the car.
"He always arrives at Turn 1… and he looks totally out of control with the car, and any other driver would have crashed five times by the time he turns into Turn 1. But he just keeps it away from all other cars and just threads the needle."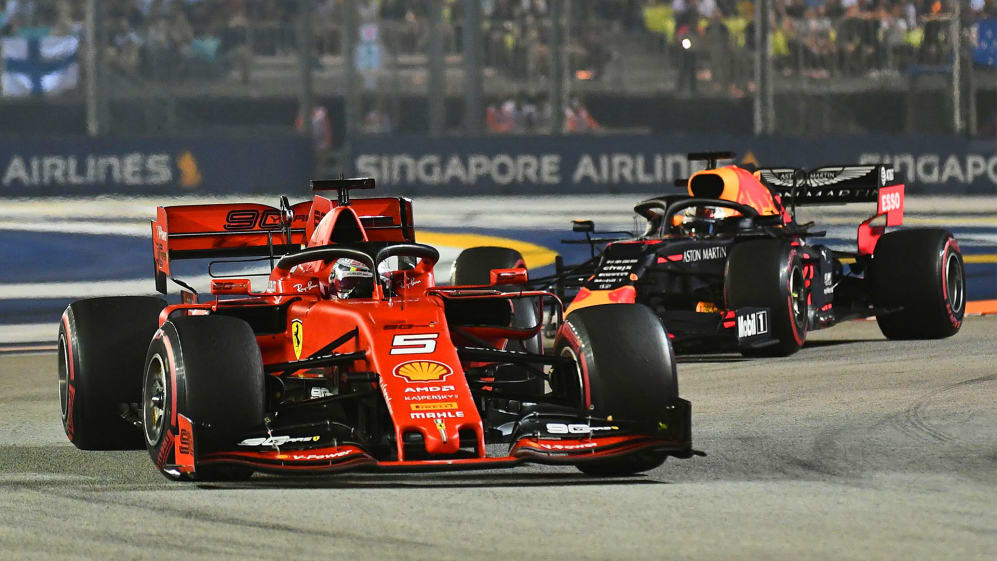 The sixth and final name on Button's list was four-time world champion Sebastian Vettel, who he praised as having "immense talent" – while Button also predicted a return to form for the German in 2020 after a "tough" year spent alongside the "competitive" Charles Leclerc.
"Vettel winning four [titles] on the bounce was a big deal, I really do think," said Button. "He's struggling a little bit more now I would say, going through some tough times with a competitive team mate, but I think it's going to make him a better driver.
READ MORE: 'We appreciate him so much' – Binotto restates Ferrari's love for Vettel
"I think he's made some silly mistakes, which I'm sure he would say were silly mistakes as well. But I also think he'll come out the other side of this as a better driver, I really do. He's got [Leclerc] who's really pushed him and beaten him throughout a season, so I think he'll come back stronger. He has immense talent, and we'll see that once we get racing this year."