'We appreciate him so much' – Binotto restates Ferrari's love for Vettel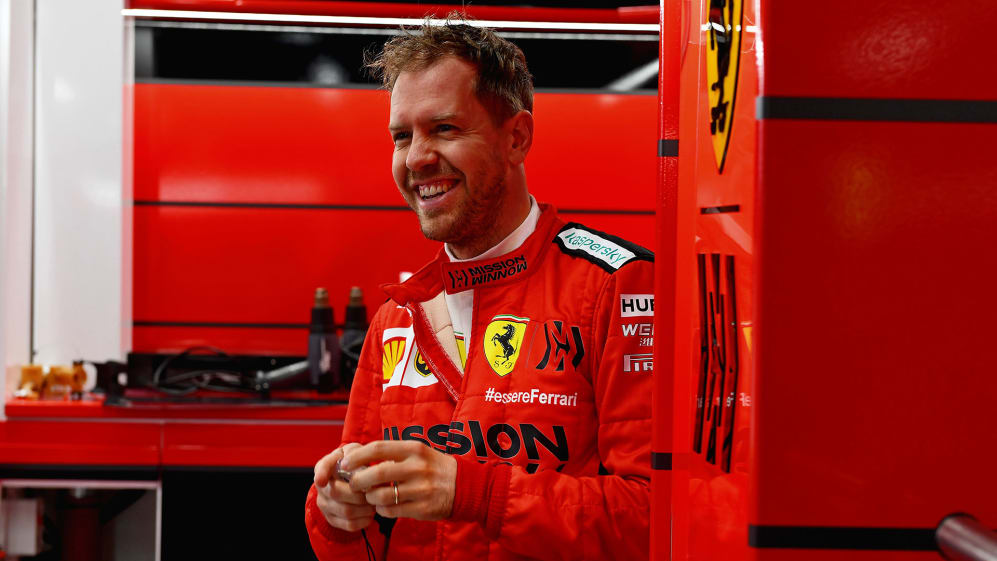 The future of four-time world champion Sebastian Vettel – and specifically whether he will remain with Ferrari beyond the end of 2020 – remains one of the hot talking points in the paddock. But Ferrari team boss Mattia Binotto has put a verbal arm around Vettel, after restating his team's appreciation for the German driver.
Speaking on an Instagram Live with Sky Sports F1, Binotto was asked whether the enforced break at the hands of the coronavirus would be welcome for a driver like Vettel, who's competed full-time in Formula 1 since 2008.
READ MORE: Leclerc's team boss hails 'important' Esports win
"I don't think the interruption is speaking to whatever driver," said Binotto. "I think that they all really love racing, that's part of their life. I know that Sebastian is missing normality, missing the fact that we are not on track racing and he would like to do that as soon as possible, but we need to do that when everything is gone and we are back to normality.
"But I think his desire is really to race at the moment. Seb is a genuine and straightforward person. He loves his job, loves really his job, and that's one of the reasons why as well at Ferrari, we appreciate him so much."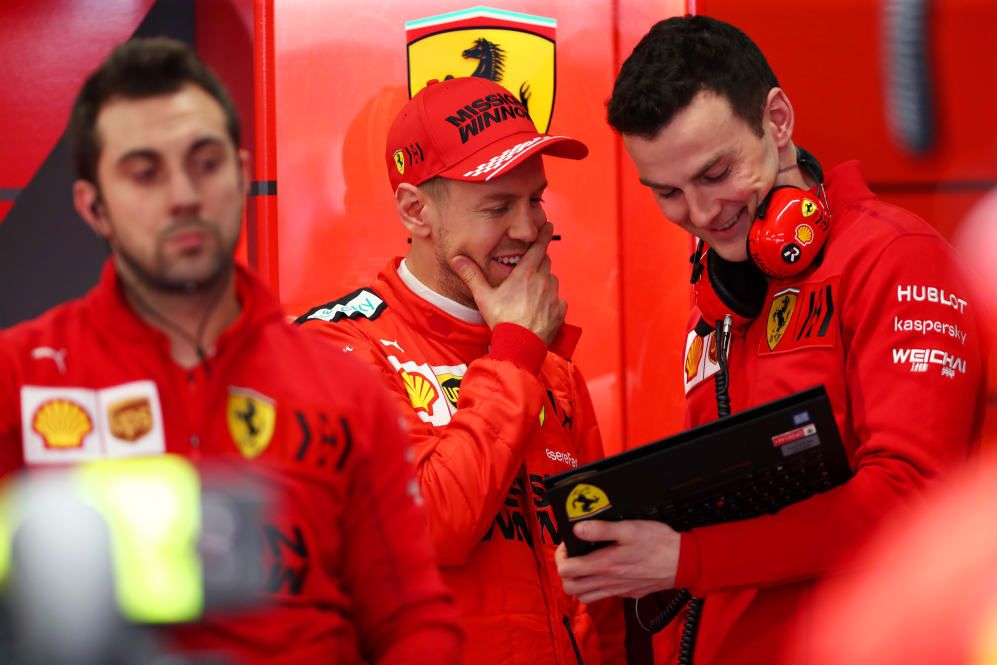 A key focus of this year's 'silly season' was on whether Ferrari would opt to stick with Vettel, who's enjoyed up-and-down form in recent seasons, alongside Charles Leclerc – freshly re-signed to a contract that will keep him at the team until at least the end of 2024 – as Formula 1 moved towards arguably the most revolutionary introduction of rule changes in its history for 2021.
READ MORE: What now for Hamilton, Vettel and co? How delaying 2021 rules will impact the driver market
The pushing back of those rules until 2022 may have altered Ferrari's decision on how to play their driver pairing situation.
But more broadly, when asked whether he was confident the new rules would be a chance for Ferrari to finally, conclusively, topple Mercedes after six years of Silver Arrows dominance, Binotto replied: "I think you can never be confident.
"But certainly the new rules that will be now introduced in 2022 have been drawn up for the good of the sport in mind, trying to level the field and put a better show together. Hopefully with those type of rules, we will prevent one team being really dominant to the others."
READ MORE: 5 fantastic documentaries to watch for free on F1 TV