Overcoming Vettel in Germany will be 'serious challenge' – Hamilton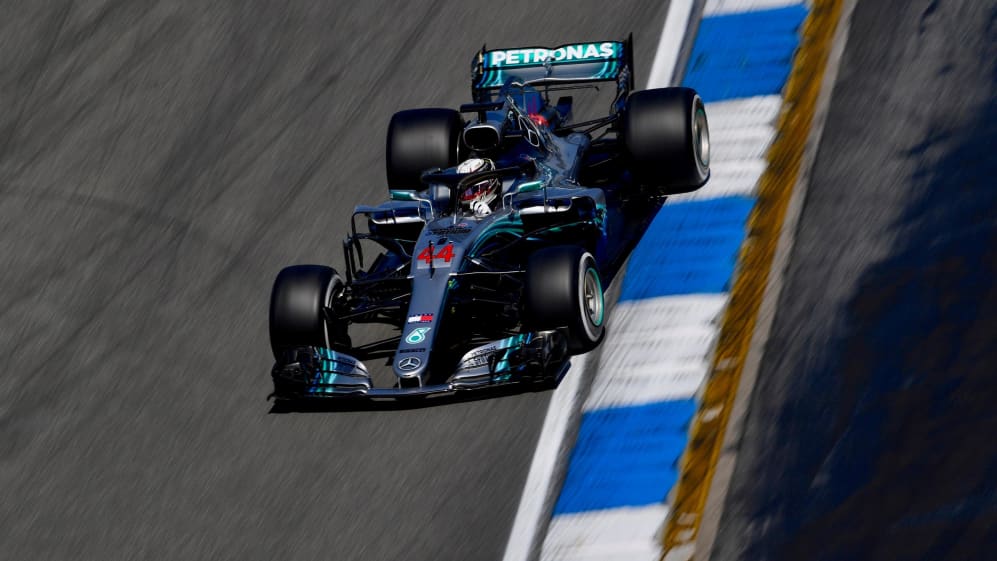 It's been the scintillating on-track battle of 2018 – and according to Lewis Hamilton, his rivalry between Sebastian Vettel is set to continue at the German Grand Prix, after the Mercedes driver admitted that he'd been surprised by Ferrari's turn of pace at Hockenheim.
It was Red Bull, not Ferrari, who denied Hamilton P1 status in the two Friday practice sessions in Germany, with first Daniel Ricciardo then Max Verstappen edging the British driver by less than a tenth of a second in both sessions.
But while Vettel and team mate Kimi Raikkonen finished both sessions fourth and fifth, Hamilton was clear that it was from the Ferraris, rather than the Red Bulls, that he expected the biggest threat to come as the weekend evolved.
"Every Friday [Ferrari] sandbag, so it doesn't mean much," he said. "They were quick today and tomorrow will be very much similar to today unless all of a sudden they pull out even more time. But today they were very, very quick on the straights."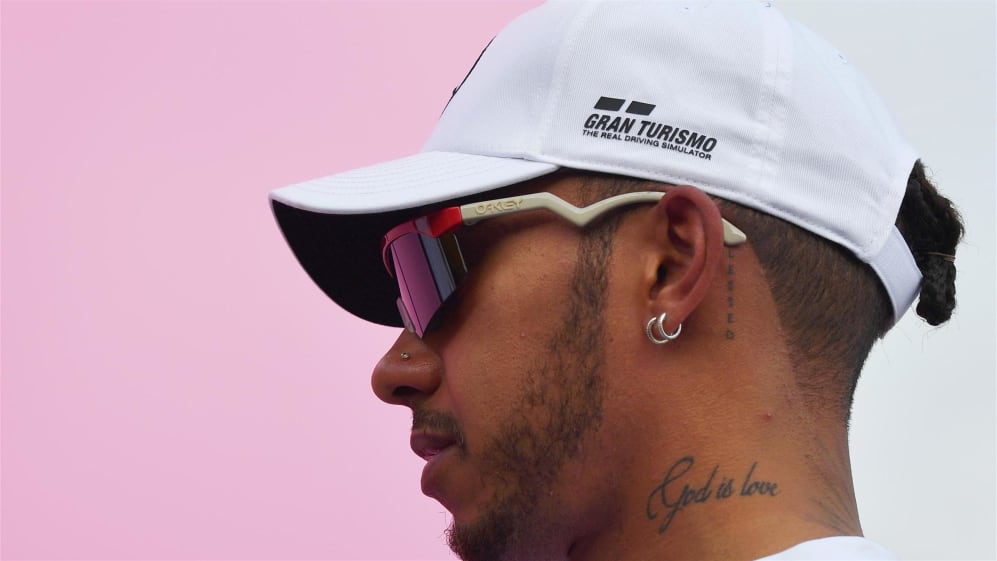 Hamilton may have been unaware that Vettel ran a new exhaust layout on his Ferrari on Friday, as the Scuderia seek to maintain their rampant development pace.
Asked whether he felt beating Sebastian Vettel on his home turf – avenging the German's victory at Silverstone two weeks ago – would be a difficult ask, Hamilton confirmed: "I think so. The Red Bulls are very, very fast, both Red Bulls are really quick… [But] Seb's been real quick today so I think it's going to be a serious challenge."
Starts in particular have been seen as a weakness for Mercedes in recent races, and Hamilton confirmed that the team had been working to try and improve their getaways, as well as other aspects of their game, ahead of Sunday's race.
"We've just been working on trying to be better ourselves," he said. "Other people are doing interesting things. For us, we can't get distracted by what other people are doing. All we can do is try to do the best job we can, and that's what we're focused on.
"We're not focused on all the other people, whatever they're doing. We're literally just trying to make sure we understand our tyres, tyre temperatures, different things, and try to be as perfect as we can at the starts and hopefully that will be enough."