P11 at Zandvoort 'the best we could do' says Gasly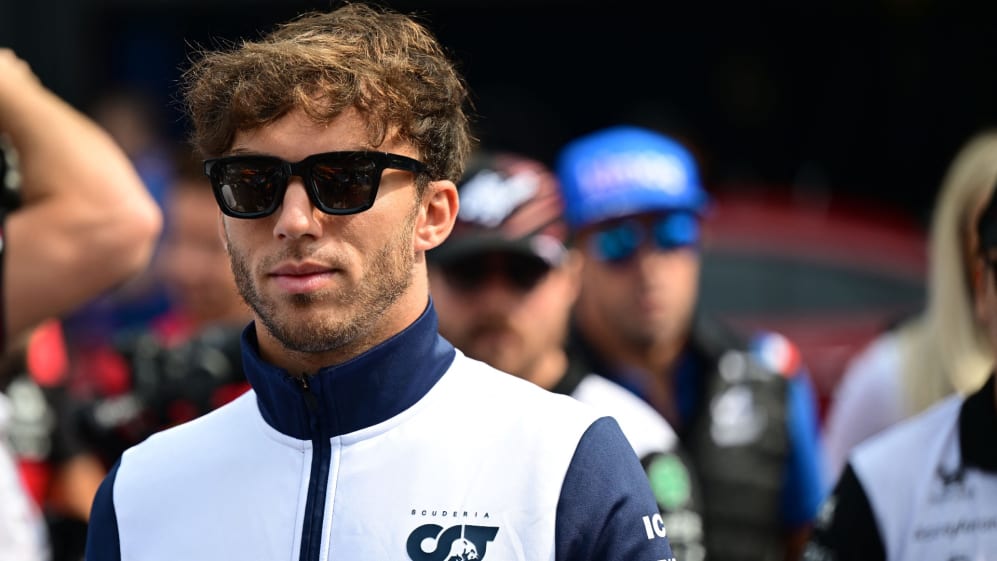 Pierre Gasly crossed the line in P11 at Sunday's Dutch Grand Prix, and although the French racer admitted to being disappointed at missing out on a top-10 finish, he believes that the result was the best he and his AlphaTauri team could do.
Gasly started the race from 11th and on the soft tyre and he lost a place at the start to Esteban Ocon before being overtaken by the other Alpine of Fernando Alonso on Lap 10. And after pitting for the medium tyres, he made steady progress back up the order before switching to the hard tyres.
And when a Safety Car appeared on Lap 55 – brought out by Valtteri Bottas stopping on track – Gasly pitted for the soft tyre as he attempted to make his way into the top-10. However, after being unable to overtake Lance Stroll, he was forced to settle for a fourth point-less finish in five races – although Gasly believes 11th was a "fair position" given the pace of his car.
MONDAY MORNING DEBRIEF: How did Mercedes come so close to pulling off a one-stop strategy?
"P11 is never a great feeling so," said Gasly when asked how he felt after the race. "We tried, I think we gave our best. The race could have been slightly better, we lost a lot of time the whole first stint, second stint on the medium in the traffic.
"And then once we managed to pull out of traffic on the hard tyre, the pace was good, but it was already too late, we lost too much at the start. Objectively that's the best we could do. Aston Martin was really fast, Lance was really fast, all of a sudden, the Alpine's where definitely faster than us today. So yeah, some more to analyse but I think that is pretty much the fair position for us."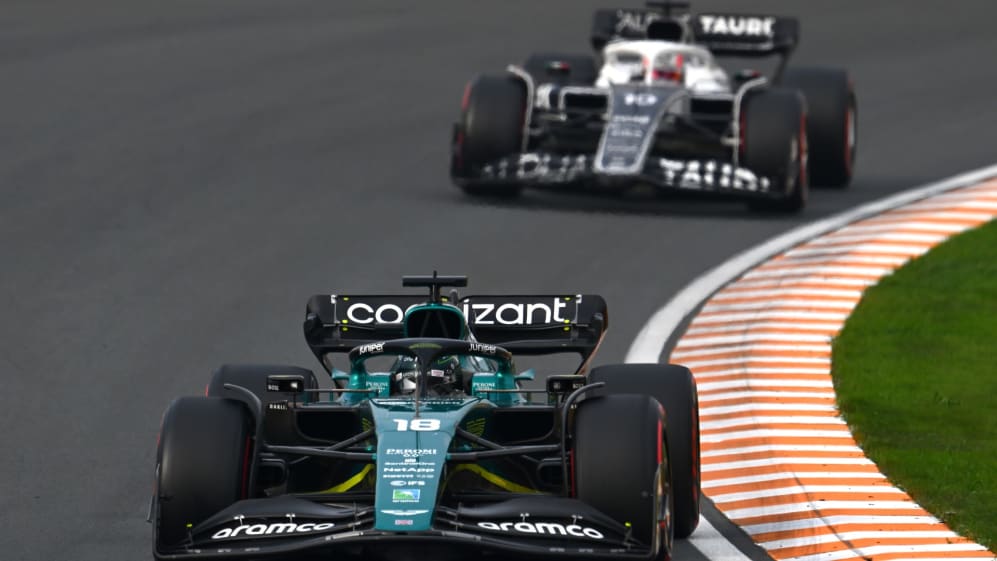 He continued: "I think there are still some positives to take away from this weekend though, we knew this was going to be a track we would struggle on but the pace on the hards this afternoon looked competitive. We're now heading to Monza for the last of the European races, where I hope we'll be able to come back stronger."
READ MORE: AlphaTauri Chief Engineer explains Tsunoda's bizarre DNF at Zandvoort
AlphaTauri Chief Engineer Claudio Balestri admitted that the team was disappointed that they had not achieved their target of scoring points at Zandvoort but turned his attentions to next weekend's Italian Grand Prix.
"Today the target was to score points and unfortunately, we didn't manage that," said Balestri. "We started with both cars on softs, and we knew we needed to carefully manage the tyres. In the fight at the first lap, we lost a few positions to [Esteban] Ocon and [Lance] Stroll, so for most of the first stint we were in P11 with Yuki and P12 with Pierre.
"Pierre ran in traffic for 10 laps and therefore suffered more tyre degradation, meaning he also lost a position to Alonso, so after a few laps we called him in to fit the Mediums. We could see the Hard compound was very competitive on the other cars around us and for this reason we decide to stop Gasly and fit the hards.
READ MORE: 'There is something wrong we need to address' admits Binotto after tough Dutch GP for Ferrari
"At the end of the race, when the Safety Car was deployed, due to Bottas stopping on track at the end of the main straight, we decided to stay out to unlap Pierre and then we pitted the lap after, fitting options.
"When the Safety Car came in, Pierre was in P11, just behind Stroll both on the same tyre but the Aston Martin was very fast in the last corner, and we could not get past him to enter into the points. Now we need to switch our thoughts to the preparation for next race in Monza."