P9 at Spa 'over our expectations' – Gasly
He may have had better results in his first full year in Formula 1, but Pierre Gasly feels that his ninth place at Spa-Francorchamps was one of the clearest indications to date of Toro Rosso's – and Honda's – progress in 2018.
While Honda have enjoyed a more competitive campaign with Toro Rosso than with McLaren a year ago, they struggled with the long flat-out section in Azerbaijan earlier this season. Spa was expected to be similarly challenging, but Gasly and Brendon Hartley qualified 11th and 12th on Saturday before the Frenchman enjoyed a relatively untroubled run to score his fourth top 10 finish of the year with P9.
"It's been a really positive race and weekend for us," said Gasly, "because on such a track with such a long straights we knew we would struggle compared to the others. To be just outside the top 10 in qualifying and finishing ninth in the race was over our expectations, so a really positive weekend overall.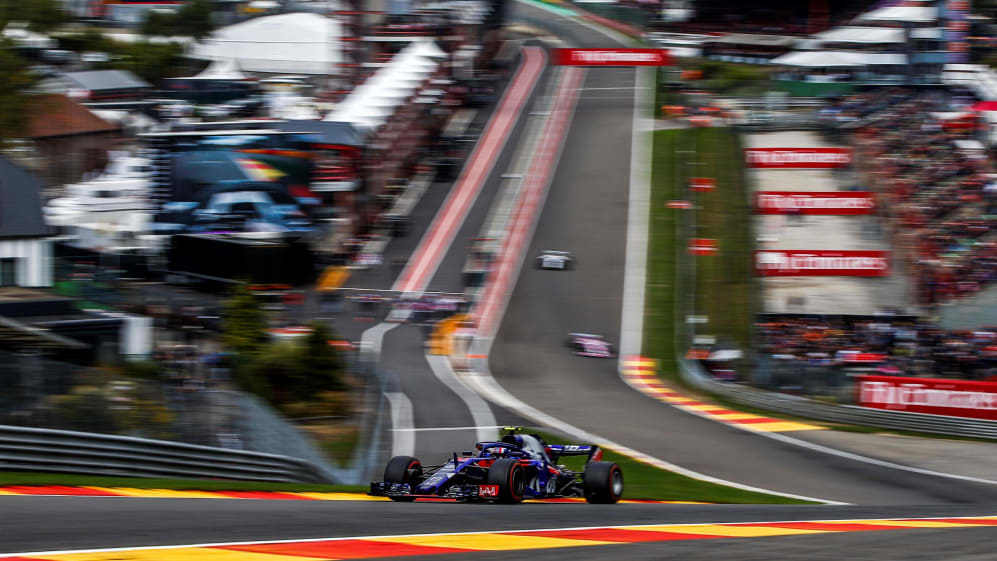 "We know with the Ferrari and the new upgraded engine they have [Haas] are pretty fast down the straights. So all the first and last sector we are lacking compared to them.
"But on the other side, driveability and reliability have been really strong all weekend and Honda is coming with some upgrades for the rest of the season. So looking at the positives, if we are able to finish in the top 10 at such a track it means we have done some progress since the beginning of the year, so I am pretty happy with it."
Unfortunately for Gasly, he doesn't have long to enjoy the result as F1 heads to Italy for the second race of a double-header, and the newly-announced Red Bull driver was already priming himself for a less enjoyable weekend at the final European round of the season.
"Monza will be another story," said Gasly. "I think it was really good to score these points here but we know Monza is Monza. It's not like you just need to be fast on the straight, but if you're fast on the straights, it makes 90% of the lap.
"So even if we are improving, we know we are still slower than the Mercedes, the Ferrari and the Renault, even if we are catching a little bit. So it's going to be a difficult one.
"Honestly Monza will be very, very, very difficult to score points. We don't expect a great performance there. We still need to find more performance in a straight line but nevertheless we never know what can happen.
"Turn 1 here, many cars crashed, and if we have the opportunity we will take it as usual. I don't want to be a pessimist, but on paper it doesn't look like the track in our favour. But we'll give it everything we have and see where we are."