Feature F1 Unlocked
PADDOCK INSIDER: All eyes are on Aston Martin's upgrade package but F1 now has four teams fighting for a podium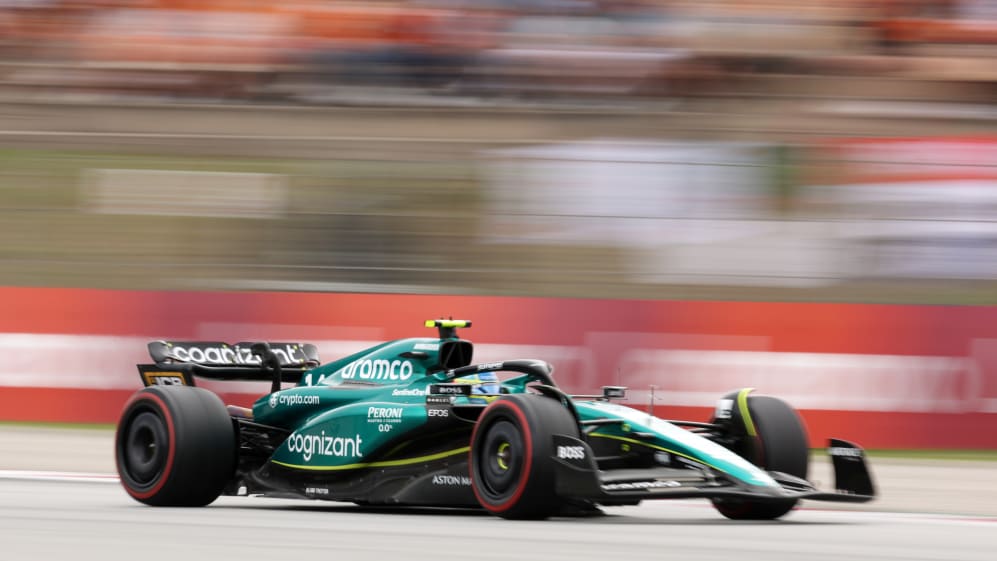 All the talk heading into this weekend's Canadian Grand Prix has centred around Aston Martin's imminent upgrade package, which they hope will assert their authority as the second-best team on the grid and shut the gap to runaway leaders Red Bull.
Billionaire Lawrence Stroll's team has been the shock performer of the season, rising from seventh in the constructors' championship at the end of last year to a regular contender for the podium and chief rival to Red Bull – winners of every single race in 2023 so far.
READ MORE: Hamilton says Mercedes 'buzzing with new energy' since double podium in Spain as he offers contract update
They've done that with the minimum of upgrades so far, which is why their latest package is drawing so much attention. Sources say the floor, which is the biggest performance differentiator in the current iteration of regulations, is the headline new addition, with some additional bodywork improvements also set to be introduced.
The general strategy from Aston Martin this year has been to play down expectations, but there's a growing groundswell of optimism around the Silverstone-based outfit and a belief that the Circuit Gilles Villeneuve should suit the AMR23.
Is that enough to secure a double podium for the team – in what would be Alonso's sixth of the year and Lance Stroll's first? Stroll is hoping so.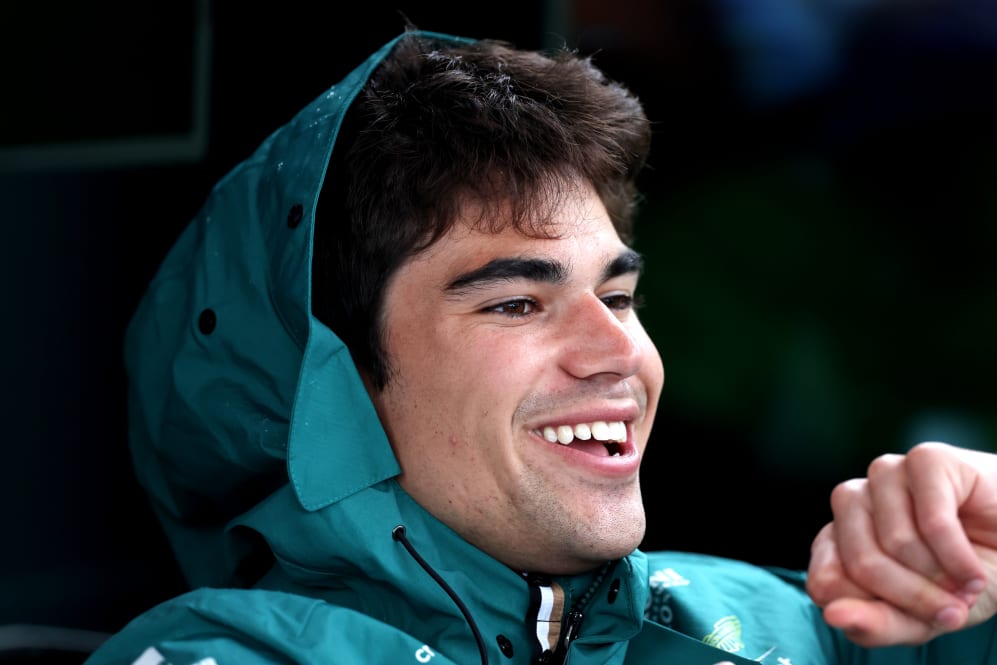 The Canadian was in good form when he was chatting to media on Thursday afternoon. It came after he took his team to Lester's, a sandwich shop in Montreal on Wednesday evening.
This shop is special to him, as it's where his father took him when he was a kid, and where Lawrence's father took him beforehand. Stroll was keen to find a way to thank his team for everything they've done for him this year.
He knows he has a chance of a strong result this weekend, if he can pull a clean weekend together. That's not happened often this year, for a variety of reasons. Let's not forget he started the season racing with fractured wrists and a broken toe.
READ MORE: Alonso calls making Lawrence Stroll's double podium dream a reality in Montreal 'an aggressive target' for Aston Martin
There have been mistakes on his part on track, mistakes by the team in qualifying that have left him with too much to do on Sunday and bad luck – like hitting debris in Monaco that triggered another start way back down the field.
He'll be hoping he can turn the corner this weekend. But achieving a podium on home soil still won't be easy as, for the first time in decades, F1 has four teams fighting for a podium on pure performance.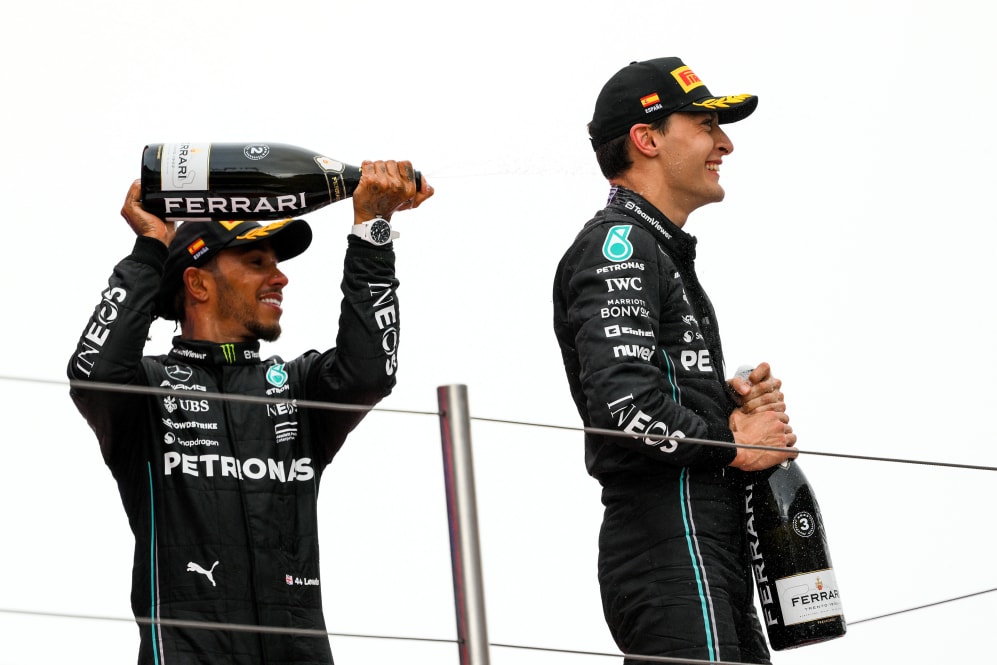 Mercedes are arguably top of that quartet after an impressive showing in Barcelona with their upgraded car. Yes, the layout of the Circuit de Catalunya-Barcelona played to their strengths – in a way that Montreal's part-street track – with its long straights and heavy-braking corners – does not.
But there is a feeling internally that they have found the right direction with their car at last. It gives them a baseline on which to build from FP1 and a more predictable and consistent car that give the drivers confidence and thus the ability to push more.
Ferrari remain in the mix, but are third of that trio as they battle to understand why their car is quick over one lap on Saturday but nowhere when the points are handed out on Sunday. The issue centres around tyre management and not being able to get the car into the right operating window, which in turn delivers consistent pace.
Intriguingly, Alpine have joined the party – the French team are on a roll since CEO Laurent Rossi called on the team to cut out their mistakes. Since then, they've had three successive double points finishes, including a podium in Monaco through Esteban Ocon.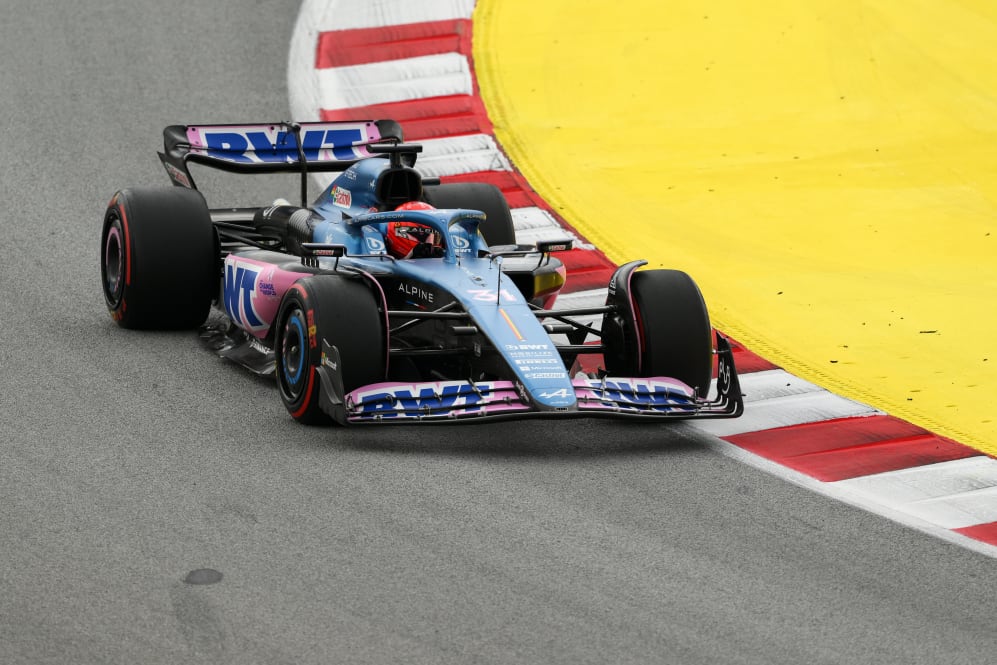 "Alpine are about to join us, I think they are very, very close to joining that battle (for second best team)," Sainz told me on Thursday.
"I still think we have a bit of an upper hand. Between Aston and Mercedes I think it's very, very close, normally Aston has the upper hand, let's see – since Barcelona I think it's going to be Mercedes."
READ MORE: Leclerc not expecting 'any miracles' for Ferrari in Canada as Sainz predicts Alpine to join battle for second
Alpine have more upgrades for this weekend, continuing their trend of not only bringing new parts consistently across a season but seeing those parts delivering the anticipated lap time game straight out of the box at track.
"We've been progressing really well the last couple of races, especially on Saturdays," Ocon told me. "There's still some work to do on Sundays. We are still not super happy on Sundays yet. It's a good moment in the team as we are seeing the progress so we are quite pleased with that.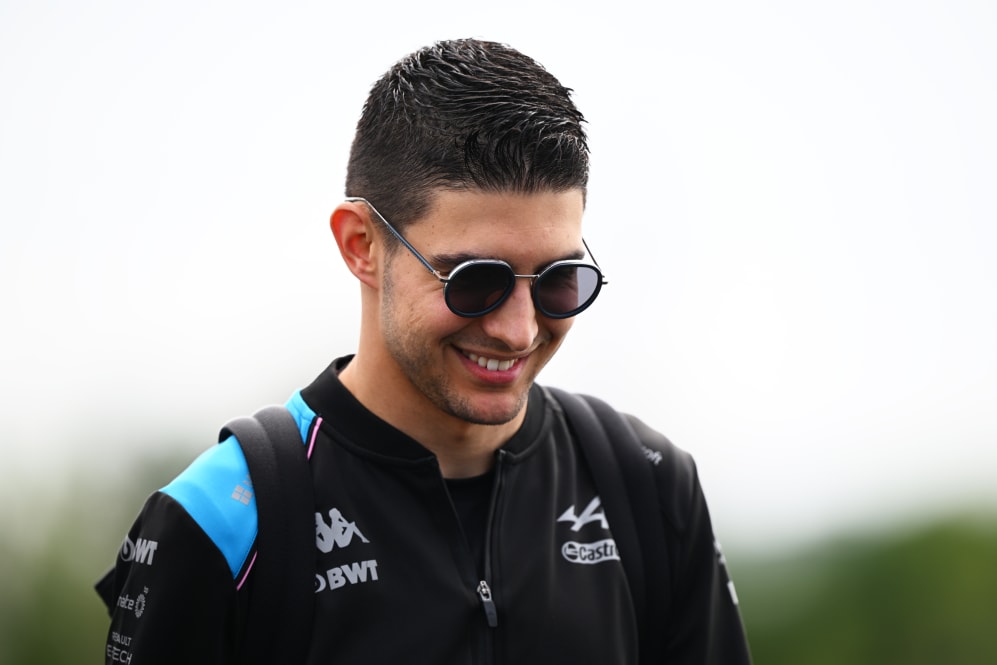 "It's super exciting. If you have a brilliant weekend you can jump a lot of cars ahead. And that's great to see and I hope Formula 1 gets more and more that way in the future.
"But yes, like Monaco, I'm aware if we have a great weekend, if we get the car to work well on Sundays you know that could be possible. But we are still a little bit further back than we should be on Sundays and we have to see what we can do to change that around. We have clues, we know what to work on but it's easier to say it and harder to do it."
So, while Red Bull may well be on for their eighth win of the year – and 100th Grand Prix victory – the gap between them and the rest is closing. And if the four teams squabbling to be second-best can get their respective acts together and make progress starting this weekend, it might not be long before Red Bull have to start spending more time looking in their rear-view mirrors.
To read on, sign up to F1 Unlocked for free
You'll unlock this article and get access to:
Live leaderboard data
Epic experiences and rewards
Money-can't-buy competitions