Feature F1 Unlocked
PADDOCK INSIDER: How Lance Stroll went from bike crash to F1 paddock return in just 12 days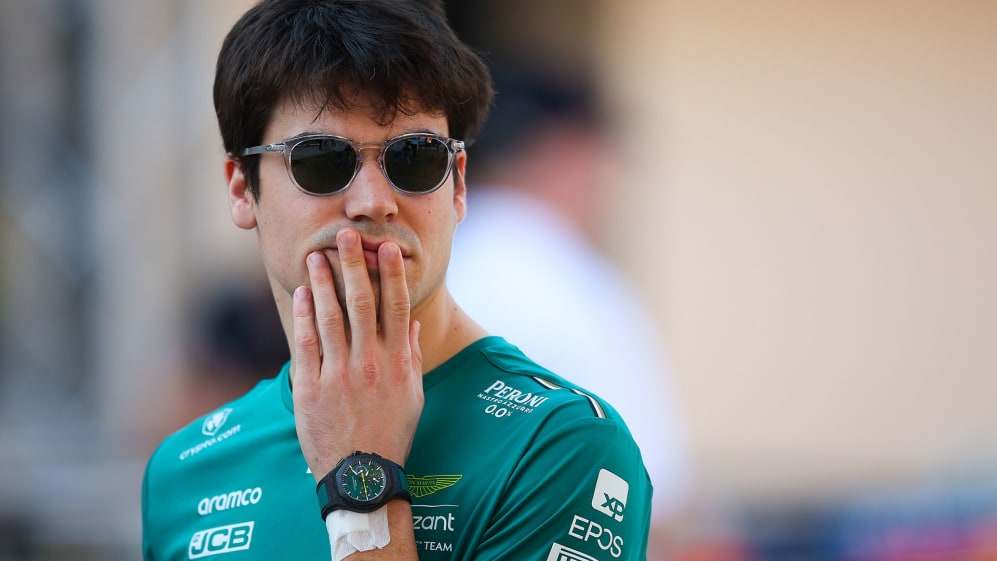 In sport, injuries are inevitable. A wrong step in training, a slip when running, hitting a pothole when cycling – all can lead to a damaged joint, bruised limb or broken bone. Lance Stroll found himself in this situation 12 days ago when the Canadian came off his bike and broke his right wrist and "banged up" the other on the eve of the 2023 Formula 1 season.
The timing couldn't have been much worse. The next day (Monday February 20), his Aston Martin team released a statement saying the incident would rule him out of the three-day test in Bahrain.
READ MORE: Stroll shares more details on injuries sustained in 'painful' training accident as he gets set for F1 return
That same day, he went into surgery and had some screws fitted. In the immediate aftermath, Stroll said "it looked like it was going to be tough" to come back in time for the season opener.
But just four days later (Thursday 24 February, day one of testing), the cast came off and the Canadian began an intensive programme of rehabilitation. Two days after, there were signs of swift improvement.
NEED TO KNOW: The most important facts, stats and trivia ahead of the 2023 Bahrain Grand Prix
Through daily reviews with doctors and rehab with his physio Henry, Stroll began to believe that a comeback for the first race was genuinely possible.
Then on Tuesday, two days before first practice for the Bahrain Grand Prix, he got in the team's simulator to put his wrist through its paces. He followed that up with a second, tougher session yesterday.
A modern-day simulator is as close as you can get to replicating the conditions inside a Formula 1 car without driving one of the real chassis out on track. The sim session, then, was a great chance to evaluate whether he could cope with the rigours of a F1 car.
The results were positive. "We turned up the steering strength and I felt good, winding on the lock, going over bumps, all those things," said Stroll.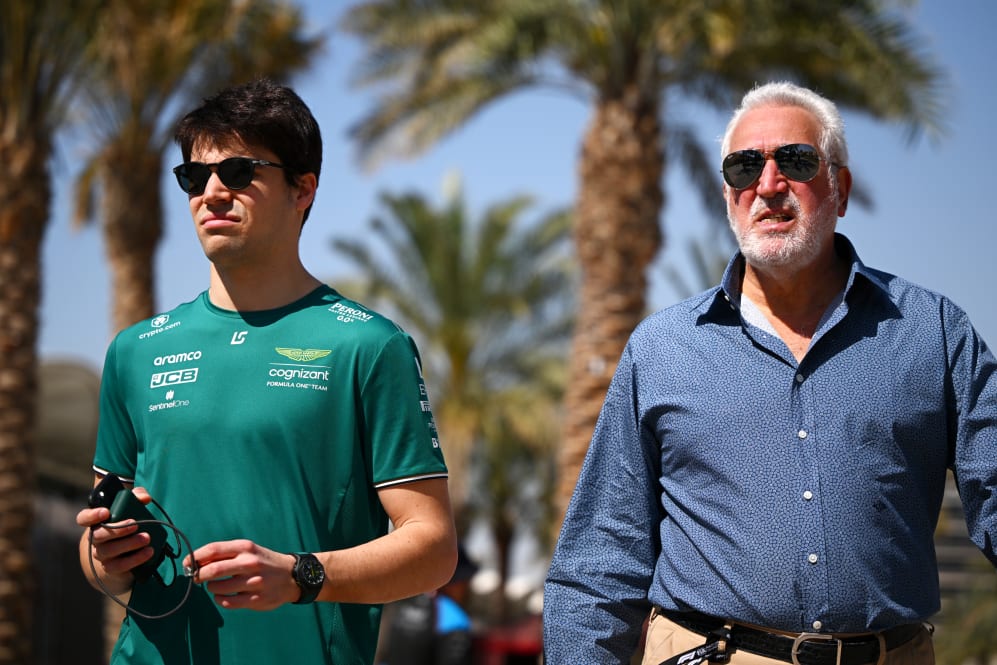 Stroll came out of that simulator feeling a little bit of discomfort but suffering no "excruciating pain" which was progress enough to jump on a plane to Bahrain in high spirits. He bounced into the paddock on Thursday with his father Lawrence and was all smiles.
Speaking to the written media, he was open and chatty when asked for details about his accident and recovery.
WATCH: Relive the action from last year's season opener in Bahrain as Leclerc leads a Ferrari one-two
The comeback will be a challenge. The Canadian will jump in the car for first practice without having run the AMR23 in testing, and not knowing how his wrists will feel when driving an F1 car for real.
"It's never ideal missing days in a Formula 1 car," said Stroll. "We don't get many days outside the race weekend. Not ideal but I can't focus on that now; it's done, I'm just going to focus on getting in the best rhythm I can and go from there."
He added: "It hurts a bit, but it feels good, it feels solid. Nothing I haven't had before. Nothing that's going to stop me driving."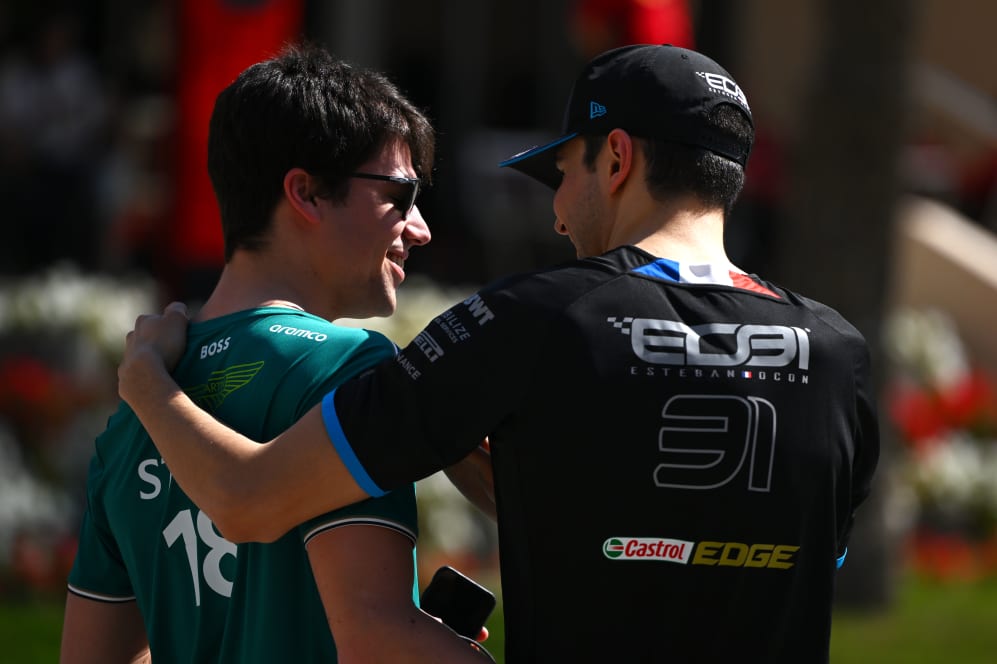 Aston Martin will be pleased to have him back – as with Sebastian Vettel gone, Stroll was the constant they need to compare last year's car to this one. His feedback was missed in testing, with Alonso admitting it "hurt a lot" as he didn't have a reference point to compare the new components.
Stroll admitted it was "painful" watching testing from the sofa. It would have been even more annoying given how good his Aston Martin looked out on track.
In the hands of Alonso, the car looked like a top-four contender as a minimum. Talk to rival teams and some are putting them right in the mix with Ferrari and Mercedes – which is quite a step forward for a team that was edged out by Alfa Romeo into seventh last year.
READ MORE: 'This is a very special moment' – Rookie drivers Piastri, De Vries and Sargeant speak ahead of season opener in Bahrain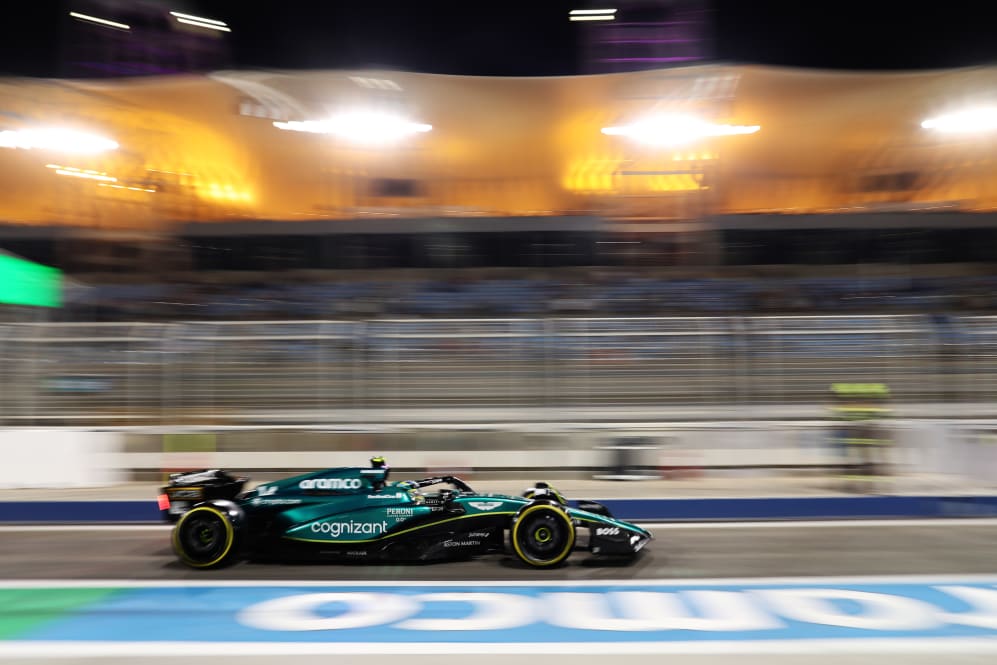 Seeing the potential in the car, getting the all-clear from the doctors and feeling like he could handle the discomfort – coming back this weekend was a no-brainer for Stroll.
"I want to have every chance to go racing," he said. "If I feel like I'm fit enough to race, with a bit of discomfort, I'm going to do it. We're professional athletes.
"In every sport, we're sometimes in a bit of discomfort. If I felt it was not smart or there was a risk, or I felt my bones were not ready, I wouldn't do it.
READ MORE: Alonso hails Stroll's return as 'very good news' and predicts where Aston Martin rank after 'very encouraging' test
"F1 is a long season, it's 23 races, it's not all about being here in Bahrain. But I feel confident, doctors feel confident, so here I am."
It's a very impressive recovery by Stroll. To recover from surgery, even if it was minor, that quickly is quite a feat.
It's now a journey into the unknown for him and the team as he puts his wrist, laced with screws, under the strains of an F1 car in FP1.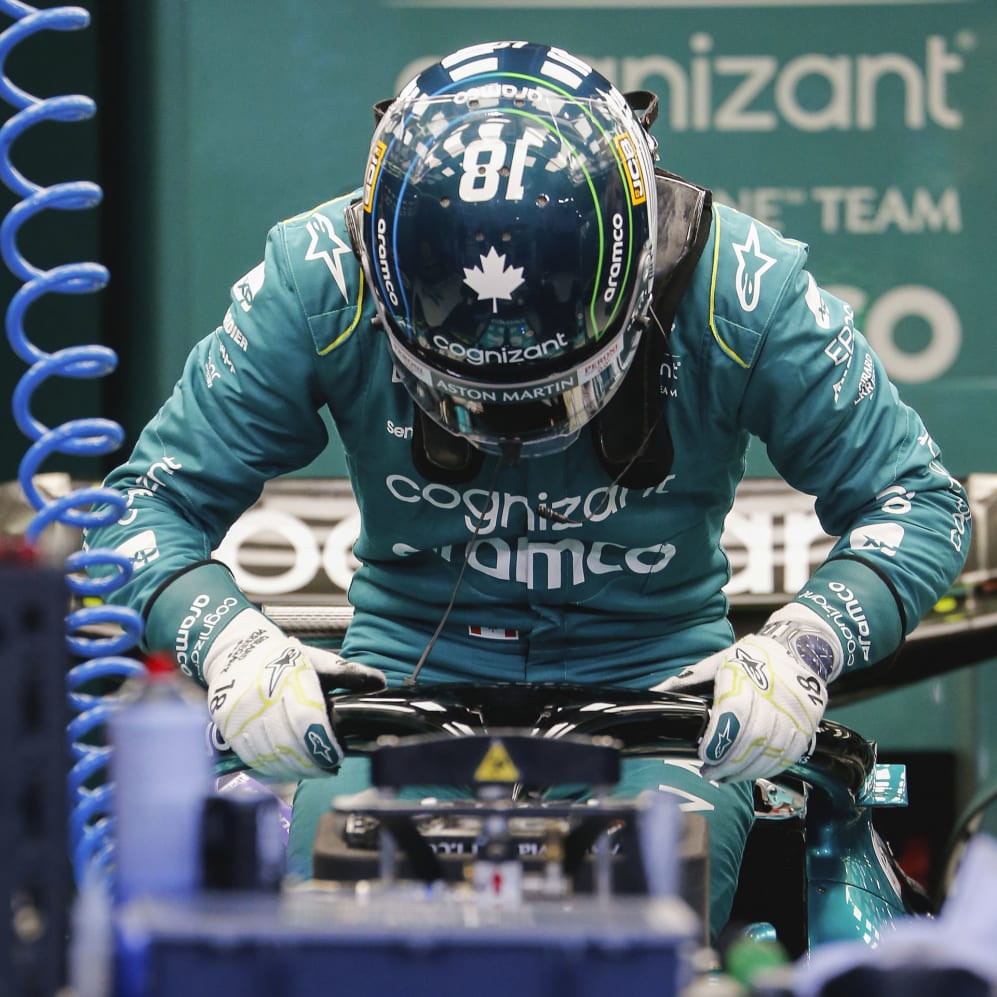 It'll be a light start, with a series of shorter runs. The bigger test will be FP2 when attention will turn to longer runs, and therefore a more persistent strain on his wrist.
READ MORE: McLaren 'not as bad as people are expecting' says Norris before F1 season opener in Bahrain
Reserve drivers Felipe Drugovich – the reigning F2 champion, who ran for the team in Stroll's place in testing – and Stoffel Vandoorne are waiting in the wings if Stroll feels he's attempted to come back to soon. They can step in and contest qualifying and the race, providing they do at least one practice session.
Stroll, though, will hope he continues his impressively rapid recovery and can not only complete the race weekend – giving him valuable learning about his new car – but also bring home some good points, which this car looks like it is more than capable of scoring.
To read on, sign up to F1 Unlocked for free
You'll unlock this article and get access to:
Live leaderboard data
Epic experiences and rewards
Money-can't-buy competitions