Feature F1 Unlocked
PADDOCK INSIDER: Red Bull are undeniable favourites in Australia – but the likes of Ferrari and McLaren are plotting comebacks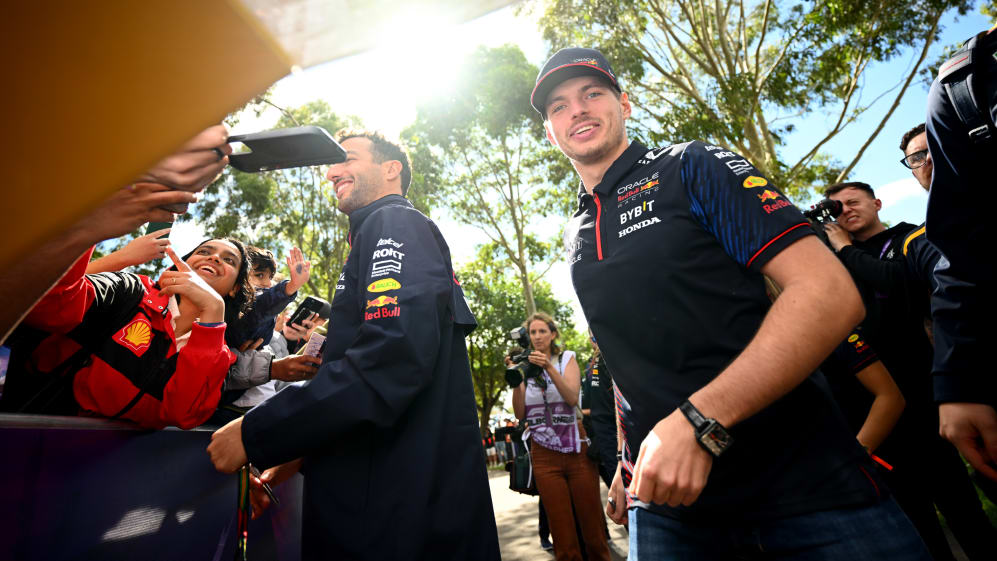 A journey that takes 24 hours for many is quite a commitment, but speak to anyone who has been to the Australian Grand Prix before and they'll tell you it's time well spent, so much love do they have for the city of Melbourne.
Once the traditional curtain raiser for the season, Melbourne's Albert Park event has shifted back in the calendar but it remains one of the highlights of the year, as it pairs a fast and quirky street track with an incredible city and a passionate fanbase.
Walking into the circuit, the Melbourne Walk – a path to the paddock – was heaving with fans, many of who were able to score a selfie or autograph with the drivers as they strolled past. Some drivers spent up to half an hour engaging and chatting with fans before cracking on with their day.
The fans then scatter around the grounds to enjoy a packed motorsport programme, which this year will feature F2 and F3, alongside the V8 Supercars and the Porsches, meaning there's around 10 hours of track action per day. That's supplemented by one of the most impressive fan zones on the calendar, with everything from vintage car displays and F1 classic cars to bungee trampolines and BMX stunt shows.
NEED TO KNOW: The most important facts, stats and trivia ahead of the 2023 Australian Grand Prix
It makes for an incredible atmosphere at a track that underwent significant changes last year. One of those tweaks was a new high-speed section along Lakeside Drive, and it's here that this year will be home to a fourth DRS zone. It was used in Friday practice last year and has now been given the green light for use across the whole weekend, meaning this is likely to be the fastest ever race we've seen in Melbourne, since it joined the calendar in 1996.
Meanwhile, the FIA have increased the width of the grid boxes for this race – and all beyond – by 20cm after Esteban Ocon (Bahrain) and then Fernando Alonso (Saudi Arabia) received time penalties for not lining up correctly at the start.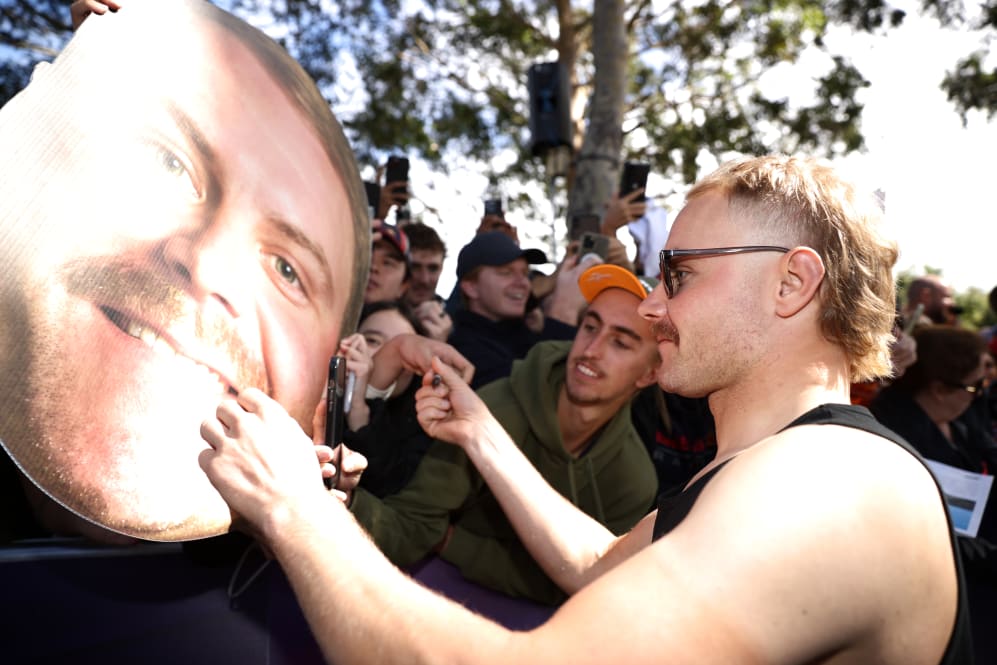 They are also trialling the painting of a vertical guiding line, which drivers can use to centre the car at the start, in a further bid to avoid more infringements.
It comes on a weekend where Red Bull are the overwhelming favourites to maintain their perfect start to the season and secure their third successive win.
READ MORE: Verstappen admits he's been 'struggling' to recover from illness as he seeks first win in Australia
Max Verstappen revealed the extent of the illness he suffered in the run-up to the last race in Saudi, the championship leader saying it "felt like I was missing a lung" and was "physically limited" through the weekend. It makes his fight back from 15th on the grid to second even more impressive.
The Dutchman has never won in Australia – but even though he continues to feel the effects of his illness, he's driving at such a high level – with a car that is the class of the field – it's going to take a lot to stop him.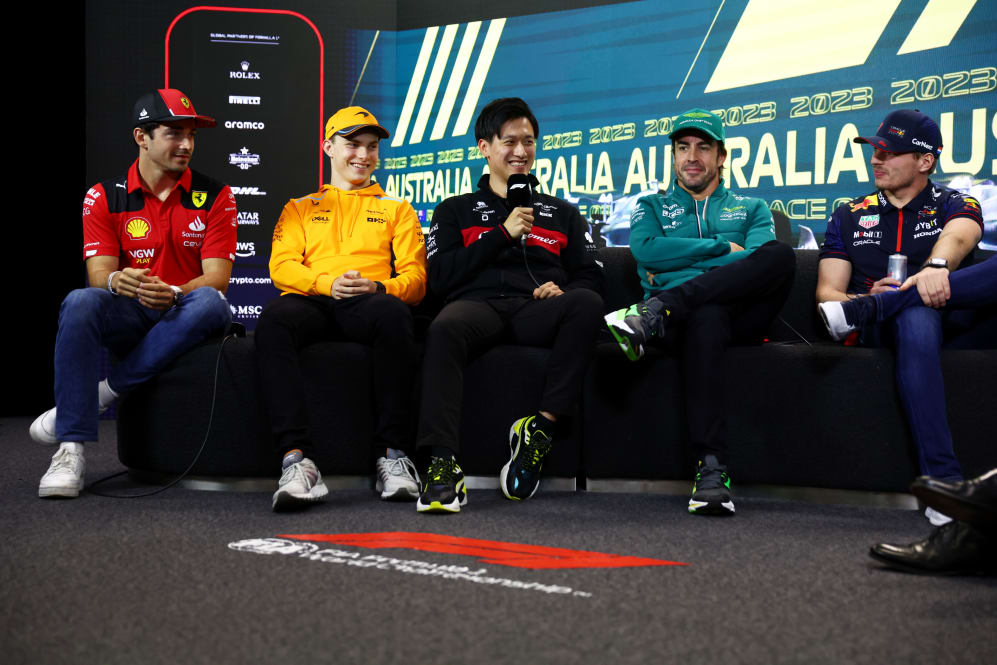 Ferrari are playing catch up
It's clear that this has not been the start to the season that Ferrari had expected, the Italian team aspiring to take the fight to Red Bull but after two races, data suggests they have fallen further adrift with Aston Martin having seemingly leapfrogged them. Understandably, they are hurting but they remain resolute in their belief they can turn things around.
"For sure it's one of the toughest moments – I'm not going to lie," said Carlos Sainz on Thursday in the paddock. "Since 2021, we've been on the way up – we went from finishing P6 to finishing P3 and then there was the regulation change that allowed us to do a massive step in 2022.
READ MORE: 2022 Australian GP winner Leclerc not expecting 'miracles' from Ferrari in Melbourne
"Then, this year, we expected at least to find ourselves in a similar position but unfortunately there's a team named Red Bull that have killed the opposition, coming up with a car that is clearly superior to everyone else. If you look at Ferrari, we are there with Mercedes, we are not too far from Aston Martin in race pace, but there's one team that have nailed it and this puts us a bit on the back foot again.
"But at least we know, I think we know, where we got it wrong. It's very clear to us where the weaknesses of our car lie, where the strengths of the Red Bull are. And now the whole team is pushing in the same direction, trying to cut that deficit."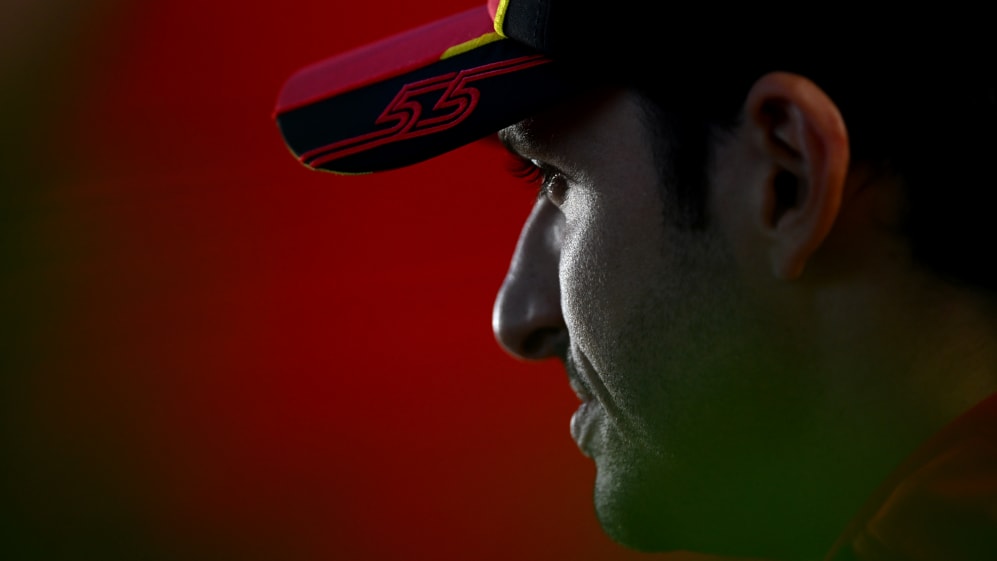 That direction, according to my sources, is away from their current concept and towards a new one that resembles the direction taken by Red Bull – and this year Aston Martin. That is not the work of a moment but can feasibly appear midway through this season if all goes to plan.
In the meantime, while there are no upgrades for Australia there are developments coming in two or three races' time. These have been in the pipeline for a while and could still potentially help the team make a step towards getting on top of their tyre degradation issues and thus close the race pace gap to Red Bull and Aston Martin.
READ MORE: Alonso says Aston Martin arrive in Australia 'extremely happy' as Stroll gives update on wrist fractures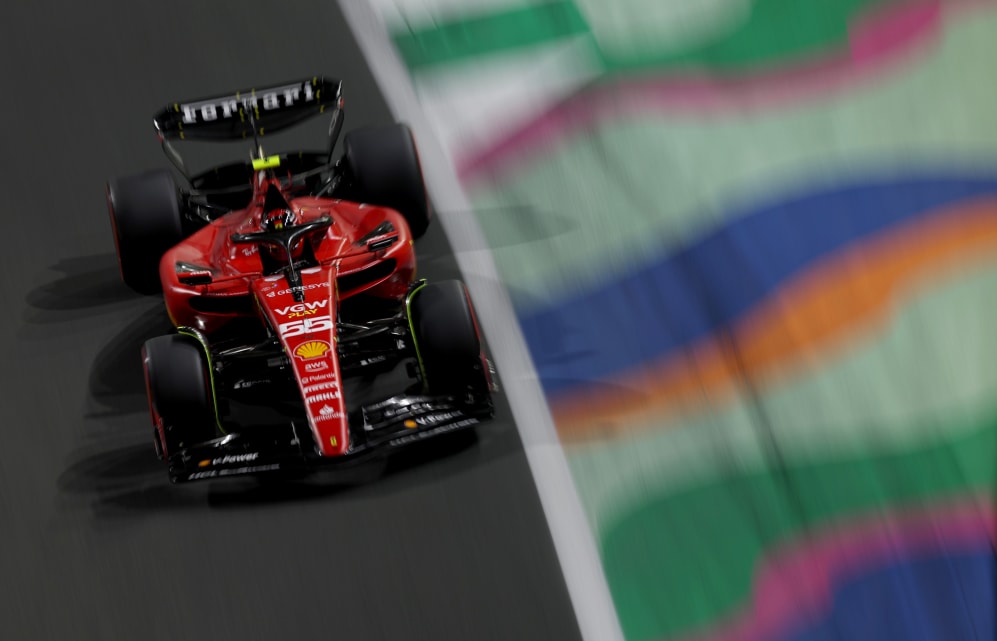 Lots going on at McLaren
Just a week after McLaren announced sweeping changes to their technical department, which saw James Key leave his role as Technical Director to be replaced by a technical committee made up of three senior personnel, the team revealed the next stage of their plan to reset their trajectory.
The big upgrade planned for Baku is on schedule and will effectively give them the race car they would have hoped to introduce at the start of the season but that was delayed because they changed the development direction late in the cycle. It is hoped this will give them a more consistent overall package.
Team Principal Andrea Stella said the second big step will come before the summer shutdown and will see some very visual changes to the car, in "what some may call a kind of B-spec car".
READ MORE: Russell expecting Aston Martin to be 'really strong' at Australian GP as he counters recent Hamilton set-up comments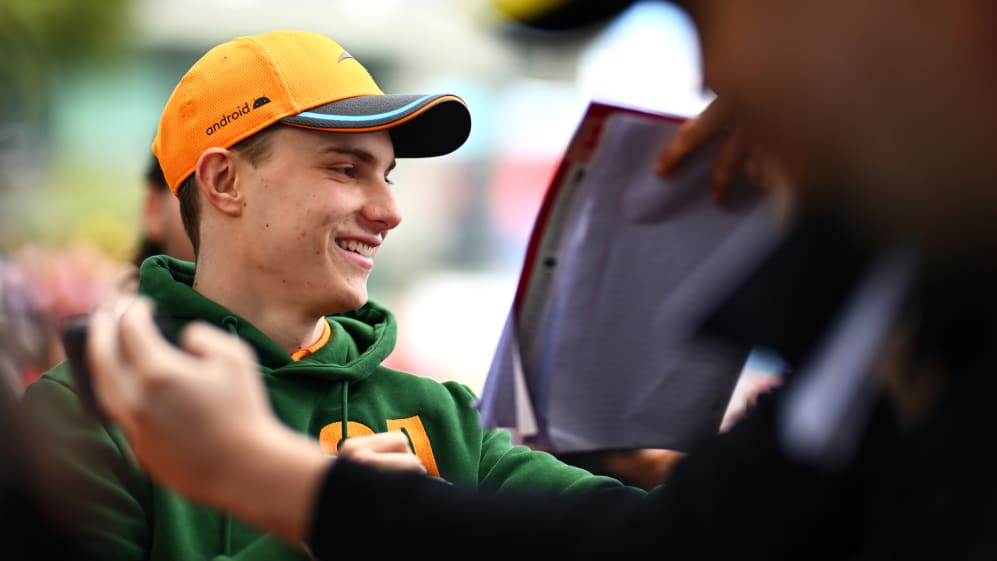 A third big step will come in the second-half of the season, with each – the team hope – delivering a "few tenths" "so that we put ourselves in a more realistic position to meet our ambition to become a top-four car towards the end of the season," added Stella.
Ambitious plans at McLaren but the reset that CEO Zak Brown triggered by restructuring the technical department will give them a fighting chance of halting their downward trajectory and heading back towards the front of the field once more.
For now, with a clean race, they have the fifth or sixth fastest car, which means fighting for Q3 on Saturday and the lower end of the points on Sunday is a very realistic target.
To read on, sign up to F1 Unlocked for free
You'll unlock this article and get access to:
Live leaderboard data
Epic experiences and rewards
Money-can't-buy competitions