Feature F1 Unlocked
PADDOCK INSIDER: Red Bull hold the edge – but could this be the weekend their incredible winning run ends?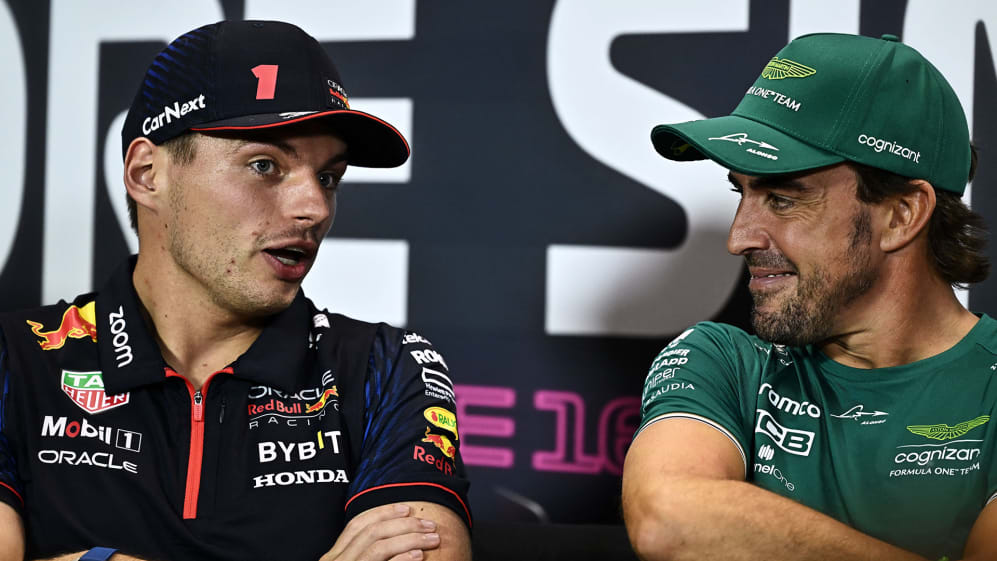 Marina Bay looked resplendent as Formula 1 rolled into town for Thursday's media day, with some personnel staying on European time – as that's the schedule Singapore runs to allow for a night race – and others adopting Asian time to ready themselves for Japan next week and its daytime event.
The big news of the day came from Alfa Romeo, the Sauber-run Swiss operation announcing that Zhou Guanyu would be retained for 2024, with the final signatures on the refined paperwork believed to have only been penned minutes before the announcement was made.
NEED TO KNOW: The most important facts, stats and trivia ahead of the 2023 Singapore Grand Prix
Attention then turned to this weekend – and the prospect of a potentially thrilling Grand Prix around the streets of Marina Bay. Revisions have been made to the final segment of the track, with four corners removed because of building work on an events venue – and that's led to a shorter lap and the potential for an extra overtaking opportunity.
"I think it's going to make the race a bit more exciting," said Mercedes' George Russell. "I think Singapore is a really great circuit to drive, but it's a little bit challenging to race on. And historically, it's only really been Turn 5 which has been an overtaking opportunity, whereas now I hope maybe into the new Turn 16 there'll be another chance.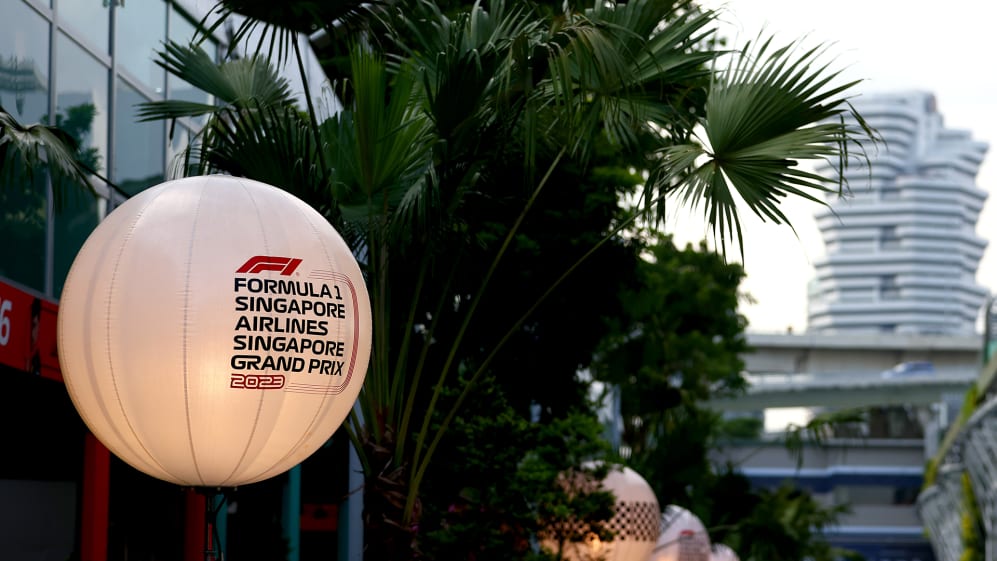 "It'll make it slightly easier physically for us, because it was obviously the longest race of the season in terms of time duration. I think the track will probably be nine seconds or so quicker this year. So, a bit shorter on Sunday. But as I said, less fun in quali, should be better for the race."
But can anyone catch Red Bull? The reigning world champions are unbeaten in 2023, with championship leader Max Verstappen on a record-breaking run of 10 wins on the bounce. The RB19 has been the class of the field – and potentially the best machine Formula 1 has ever seen.
ANALYSIS: Why Alfa Romeo opted to re-sign Zhou alongside Bottas – while keeping one eye on future Audi tie-up
"We understood this new regulation really well," said Verstappen. "And yeah, when you have good people also in every single position you can achieve something like you're witnessing right now."
But Verstappen isn't sure they will enjoy the same advantage they've had at most venues this year when the cars hit the circuit this weekend. "I think we just are not as competitive as at other tracks," he said. "I think the street circuits are a little bit tougher for our car. I still think that we can do a good job but it will be very tight."
The reality is that even if Red Bull aren't as commanding as at some venues this year, they will still be very difficult to beat. Sergio Perez won here last year while Verstappen (who has never won in Singapore) has looked invincible every time he has stepped behind the wheel this year.
But there have been times this year when they have really had to fight and it is anticipated that this could be one of those weekends.
READ MORE: 'It cannot be underestimated' – Alonso gives his verdict on potential F1 comeback for Vettel
"Last year, we had a really fast car and unfortunately we didn't make the most of it during the weekend," said Russell. "But I think it's so close at the moment between ourselves Ferrari and McLaren, Aston Martin are fluctuating in performance.
"Hopefully, we can close the gap slightly on Red Bull here, on the high-downforce circuit. So, I think it is that battle for P2 on the road. But you're going to have to nail every single detail because it's going to be by the smallest of margins."
Ferrari are on a bounce right now after their strongest weekend of the year, with Carlos Sainz taking his first pole and podium (third place) of the year at Monza and his team mate Charles Leclerc finishing fourth.
Their form in Italy was very track specific, the team diverting resources to produce a bespoke package for that race to make the most of their car's strengths on home soil. The Scuderia are realistic that a repeat performance here is unlikely, but the fight for second-best team is very much up for grabs.
READ MORE: 'I don't think I can settle for anything less' – Lawson targets 2024 race seat after 'very rare' F1 chance with AlphaTauri
"I think it could well be Aston, it could well be Mercedes, could well be McLaren or even Alpine if they are as competitive as in Zandvoort," said Sainz. "I think Red Bull will be one step ahead but if we nail everything then anything can happen."
Aston Martin are more of an unknown. They've had the highs of seven podiums earlier in the season and the lows of Monza where they lacked the pace to compete. Fernando Alonso says he hopes it will be better for them in Singapore, but "it's difficult to say".
He added: "In Monza we were not competitive, that's for sure. Here we hope to be a little bit in better shape, but I think it's very tight. And some of the street circuits we had kind of feeling, like Monaco, that we were okay. In Baku, we were not okay. So, I think we have to wait and see. And as I said, build from FP1 a momentum."
McLaren could well spring a surprise this weekend, as they approach a circuit that will suit them far more than last time out in Monza. In addition, they have an upgrade which is earlier than planned. That means they only have one package, which will be fitted to Lando Norris' car, with his team mate Oscar Piastri getting it next time out in Japan.
WEEKEND WARM-UP: Can anyone stop Verstappen and Red Bull under the Singapore lights?
"We're not running on the track yet so we have kind of, don't say too much until we've actually got it to work properly," said Norris. "But yeah, a good step, the team have worked hard to get to this one, for one of the cars here and then Oscar will have the rest in Japan too. So, an exciting couple of weekends for us."
So, it looks like Red Bull hold the edge but there are four very tightly-packed teams just behind, the leader of that pack very much fluctuating from race to race. The scene is set for a potentially fascinating weekend ahead.
To read on, sign up to F1 Unlocked for free
You'll unlock this article and get access to:
Live leaderboard data
Epic experiences and rewards
Money-can't-buy competitions