Feature F1 Unlocked
PADDOCK INSIDER: Will Red Bull bounce back to their best in Japan or can a rival team cause another upset?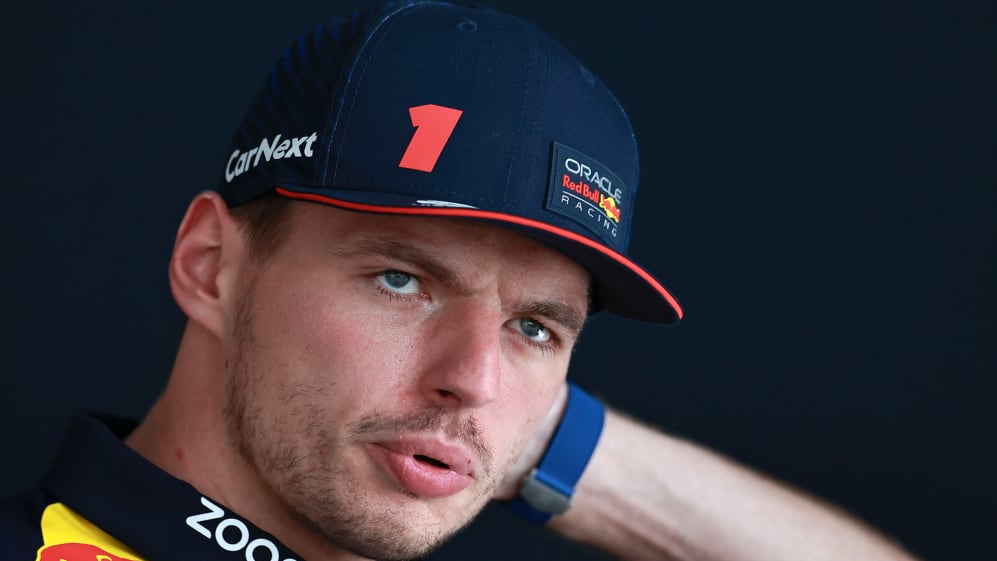 After Ferrari and Carlos Sainz caused a stir in Singapore when they ended the Red Bull juggernaut's incredible 15-race unbeaten run, the chatter in the Suzuka paddock ahead of this weekend's Japanese Grand Prix centred around one topic – could they do it again or would normal service be resumed for the reigning world champions?
Ferrari were a force to be reckoned with in Singapore, as the SF-23 excelled in high downforce conditions and the succession of slow corners.
Sainz, now a two-time winner, conceded this weekend will be tougher for the Italian team – but he noted a change in mindset that has been triggered by the gains Ferrari have made in the understanding of how their 2023 machine works.
"It should be a trickier weekend, it should make our limitations come back again," said Sainz. "But at the same time, I'm a bit more open-minded about it. Before I was a bit less optimistic, now I want to remain optimistic, and I know that if we do a good lap in qualifying, and defend the race like we have done the last three weekends, it can still be a decent result."
READ MORE: 'I'm more than proud' – Frederic Vasseur reflects on 'emotional' first win as Ferrari team boss
The turning point for Ferrari was Zandvoort, when they ran a series of tests in higher downforce configuration. Sainz drove a superb race to finish fifth. Not a stellar result on paper, but one that confirmed to Ferrari that it might have made a breakthrough.
They then learned about their car when at the other end of the scale – in low downforce – at the following race in Monza, with Sainz taking pole and defending like a lion to take his first podium of the season in third. Ferrari now had a strong idea of set-up at both ends of the spectrum.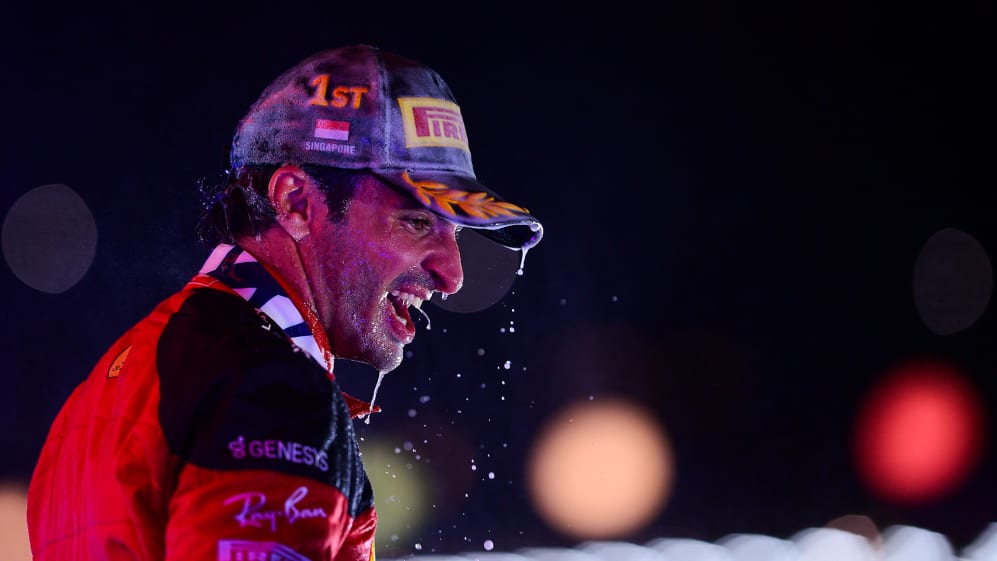 So, when they headed to Singapore, they were able to set the car up in the right way from the very first lap – and that put them on the front foot for the rest of the weekend. They dialled in a bit of understeer – something that Sainz prefers relative to team mate Charles Leclerc – to make the car more predictable and less lairy at the rear end. Sure, they lost a bit of performance, but the confidence the drivers now had more than made up for that loss.
They weren't the fastest car on track all weekend – but they did do the best job, making the most of a fast car over one lap to gain track position on a circuit where it is hard to overtake – and then driver and team managing the race to perfection.
POWER RANKINGS: One driver shines under the lights as the judges scores come in from Singapore
"One thing that we did find for sure in Zandvoort is at least we have a good understanding of our car now," said Leclerc. "It's been super useful for the whole team in the two or three weekends after that in order to understand a bit more of our package. That is crucial for the future developments especially.
"Then for the short term, I don't think that will help us to basically fight for wins all the time but at least we will be able to maximise a bit more our package, which should be good. As I was saying before it's only a few hundredths between Mercedes and McLaren so we need to be on top of our game every weekend."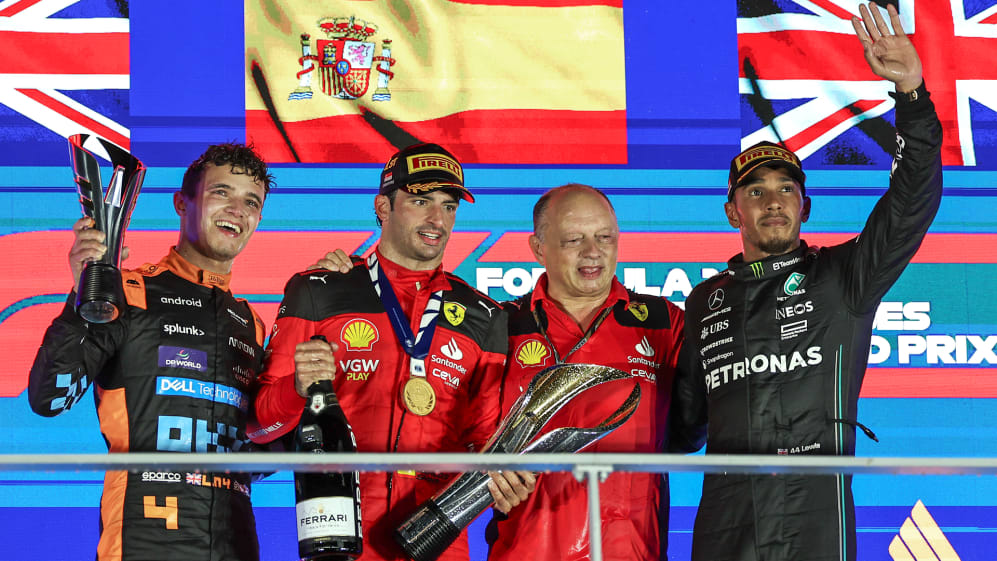 And that's likely where their fight will be this weekend, with Mercedes and McLaren – as it's widely believed Red Bull will be back to their very best in Japan. Even when they were outfoxed and outperformed in Singapore, there was no panic inside the reigning world champion team.
"Singapore is so different to what we will experience here in terms of the way you set up the car, so I'm also not worried that a weekend like that will upset our weekend here," said championship leader Max Verstappen.
READ MORE: 'What they've done this year is impressive' – Verstappen names key threat for Red Bull in Suzuka
"It felt very nice on the simulator, and normally that's a good indication when everything comes quite easy, so I hope of course that it's going to be exactly the same in real life."
His team mate Sergio Perez admitted the team "still don't understand fully what went so wrong in Singapore" but "certainly this track is very different so there should not be a reason why we won't be strong in Suzuka. Actually this should be one of the best circuits for us."
Seven-time world champion Lewis Hamilton, who finished third in Singapore in one of the Silver Arrows' most competitive performances in 2023, is under no illusions – he expects Red Bull to be near unbeatable again in Japan.
"I would think that if they're not 30 seconds ahead like they have done in the past then something's up," he said. "But no, I think as Checo said, it was obviously a difficult weekend their last one, but their car should be phenomenal here. They've been phenomenal all year long, they've aced pretty much every circuit and I mean it's going to be great to watch that car in general.
READ MORE: Tsunoda jokes AlphaTauri need 'three seats' in 2024 as Lawson stakes claim for full-time drive
"Normally you come here and it's beautiful to watch the laps that they do because the team as a whole, and the drivers, are doing an amazing job with the package that they have. It will be interesting to see how the weekend goes, I hope it will be closer and I hope they're not as fast as that 30-second gap they've had in the past."
If this plays out and Red Bull command the Grand Prix, there's a very high probability they will clinch the constructors' championship for the second year in a row. Verstappen can't do the same but impress this weekend and Qatar next time out will likely be the scene of a third successive title. When, not if, they each achieve that success, it'll be very much deserved.
To read on, sign up to F1 Unlocked for free
You'll unlock this article and get access to:
Live leaderboard data
Epic experiences and rewards
Money-can't-buy competitions