'Painful is an understatement' – Ricciardo left disappointed after 'tough' P16 outing in Austin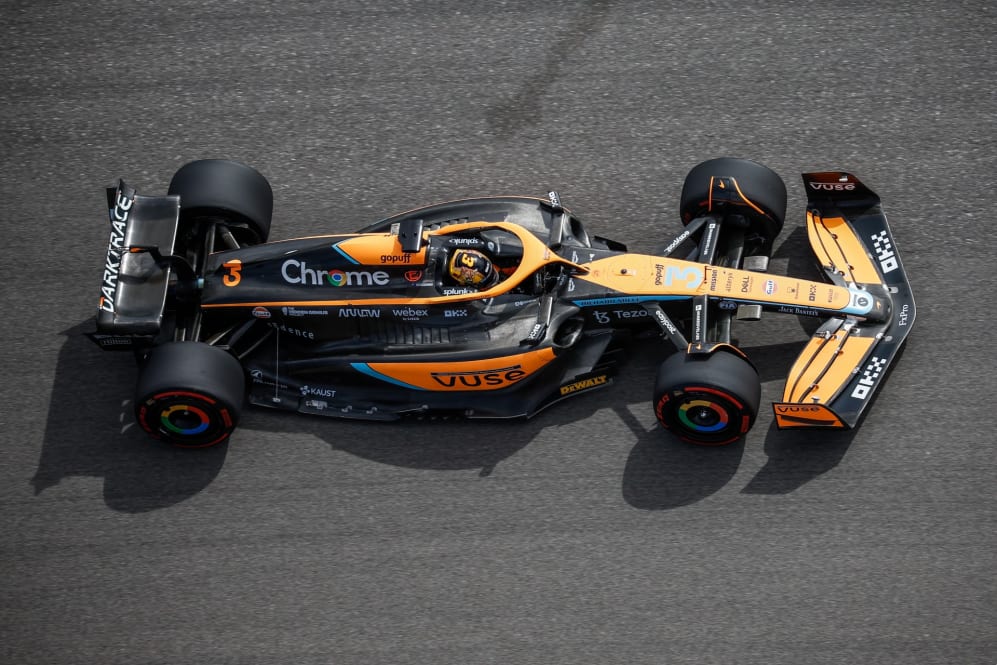 A downbeat Daniel Ricciardo was again left looking for answers after another tough weekend that saw him take the chequered flag at the United States Grand Prix in a lowly 16th place.
Ricciardo started the race in 15th and struggled to make much progress in the early stages as he pitted from 13th after his first stint, making the switch from the medium to the hard tyre. The McLaren racer then made steady progress through the field as he made his way up to P11.
But he found it tough to make an impression in his final stint as he ran at the back of the field for much of the last part of the race, eventually coming home in 16th, much to his disappointment.
READ MORE: Norris relieved after 'incredibly difficult' run to P6 after battling with Alonso in Texas
"We can greet each other, then we can say 'bye'. That's about it, the in between, I have no idea, I have no idea what to say," Ricciardo told our reporter when asked about his frustrating day. "Honestly, it's been 2022, the year that it's been, just so far off the pace – I can't lean on it, can't push, can't get the time out of it.
"Also, the inconsistency throughout the lap times, it shows it really is a struggle but to have such a big margin again, it remains a mystery so yeah. I love Texas, I love Austin but that race for me was not enjoyable."
He continued: "I hoped today was going to be better. I really thought after yesterday we had a bit more to show but it was really tough today. I could tell from early on in the race that it was going to be tricky. We unfortunately just didn't have the grip. I couldn't really push the car like I could see the others around me doing, so it was just a struggle."
READ MORE: 'It was my mistake' admits Bottas as he rues spinning out of US GP on a day 'points were possible'
When asked whether Austin was a reflection of his form throughout 2022 he said: "Yeah, when you think it can't get worse, it does. I don't know how I'm continuing to continue because painful is an understatement.
"We'll keep our chin up and try to find a way. Obviously, days like this are pretty painful to try to deal with and understand as we put a lot of effort in but didn't get rewarded. We'll keep going."
McLaren will now head to Mexico fifth in the championship, having closed the gap to Alpine, in fourth, to six points.