Norris relieved after 'incredibly difficult' run to P6 after battling with Alonso in Texas
Lando Norris says he had a "very tough race" in Texas, where the McLaren driver took a sixth-place finish to keep his team firmly in the fight for fourth in the constructors' championship.
Norris qualified eighth in the United States and the Briton dodged the collision between George Russell and Carlos Sainz at the start of the race, to run seventh before his first pit stop. Unfortunately for the McLaren racer, he pitted a few laps before the first Safety Car, during which rival Fernando Alonso stopped for tyres to leapfrog him. That led to a late-race battle between that pair, with Norris passing Alonso one lap from the chequered flag.
READ MORE: 6 Winners and 5 Losers from the United States Grand Prix - Who got the crowd on their feet in Austin?
"Yeah, it was a tough race," said Norris. "Very tough race, we had a lot of things thrown our way: the incident in Turn 1, having to avoid Carlos, so I lost two or three positions. And then the Safety Car as well, we boxed like two laps before, so I think Fernando got to overcut us with the Safety Car.
"And then coming back through is a lot of fun, tough to get past so many cars, especially the pressure of the chance to get past Fernando with only a few laps to go, I knew I had to time everything perfectly and get past when I did, so it all went very well," said Norris.
"A lot of fun, just difficult, you know, incredibly difficult to put in clean laps and not making mistakes – to make it all count. Fun, and especially to race Fernando in the last few laps, it's tough. It was very tough."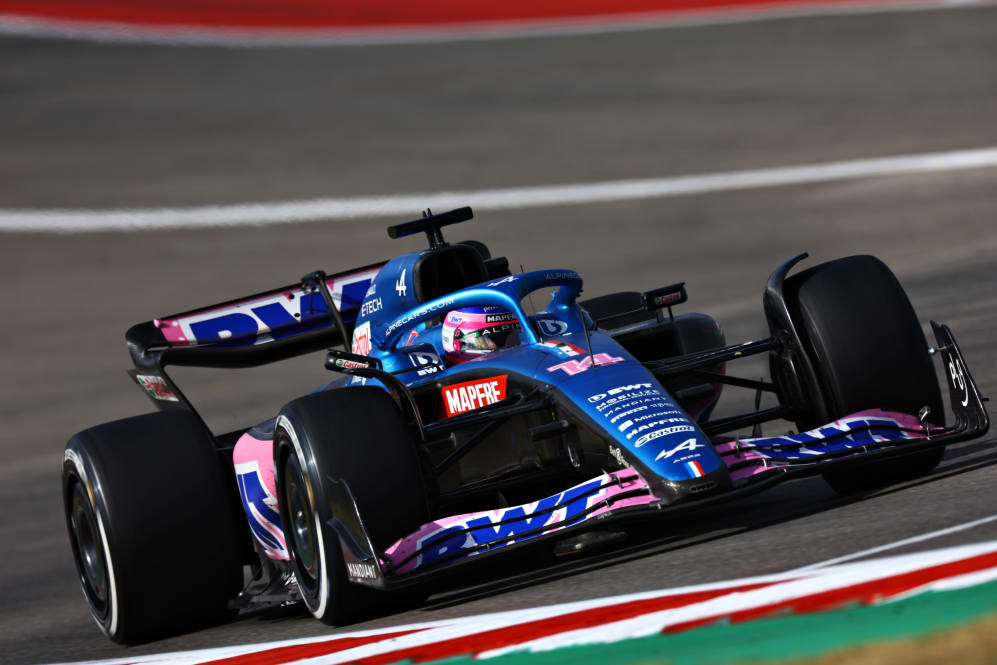 With a post-race penalty dropping Alonso from seventh to 15th, McLaren outscored Alpine and are just six points behind their rivals heading into Mexico.
READ MORE: Why Verstappen's win owed as much to clever tyre management as raw pace
"I mean he [Alonso] obviously had an incident, so I don't know if he had any damage or something, but the pace is pretty reasonable, so yeah – the smallest of margins really helped today," said Norris.
"The team are doing a good job, I think they [Alpine] might be ahead on Saturdays for sure, but today we proved that they weren't that far ahead. If you get things right and they make a few mistakes like they did, we can capitalise and get ahead," concluded Norris.