Feature F1 Unlocked
PALMER: Norris was in great overtaking form in Canada – but was his 'unsportsmanlike behaviour' penalty fair?
When George Russell triggered a Safety Car with his crash at Turn 9 on Lap 12 of the 2023 Canadian Grand Prix, the field were all still bunched up, and mostly keen to pit to change their predominantly medium compound starting tyres. There are many different strategy scenarios and permutations that are taken into account pre-race by the teams, including what to do in the event of a Safety Car on any given lap.
It can never be entirely accurately mapped out pre-race because you don't know exactly what position you'll be in, who will be around you or what they will be thinking, so strategists need to be thinking on their feet. But by and large, the obvious decision was to pit for a hard tyre that could theoretically go to the end.
READ MORE: STRATEGY UNPACKED – How Albon beat a host of faster cars in Canada to seal Williams' best result for 2 years
With many taking this route, there was bedlam in the pit lane, including teams double stacking and releasing cars into traffic – both issues that saw the stewards intervening on Sunday.
There were two unsafe releases that were looked at. One between Lewis Hamilton and Fernando Alonso, and the other between Lando Norris and Alex Albon. In the end, neither were penalised by the stewards.
Alonso made his Hamilton moment look quite dramatic with a dab of the brakes, aggressive weaving and a hand gesture, as he radioed his discontent to his team. But actually, whilst the release was perhaps marginal, to my mind this was judged perfectly by Mercedes.
Hamilton came out from his box fractionally ahead of Alonso and was destined to rejoin safely, even before the Spaniard's deceleration. It was a close call and the stewards understandably had a look at it, but in my opinion the aggressive weaving was simply a wily Alonso trying to get Hamilton a penalty – something which I feel is sadly creeping in more regularly in Formula 1 these days.
It's the equivalent of football players crowding the referee, claiming for a decision, more out of hope than expectation. You can understand the logic from Fernando though, having been stuck behind the Mercedes for 12 laps in a very quick Aston Martin.
Norris's release into Albon was actually a tougher call for the stewards than the battle at the front. Lando was slightly slow to get away from his McLaren pit box, which left him perilously close to the Williams after their slick stop.
READ MORE: 6 Winners and 5 Losers from the Canadian Grand Prix — Who made all the right moves in Montreal?
The Montreal pit lane is a tight one, and with many other crews out ready for their own cars, Norris had a tough job filtering into the fast lane and needed the help of Albon slowing up to tuck in without contact.
Unlike Alonso, if Albon hadn't slowed up, I think there would have been a touch, which would have made McLaren's release unsafe, so I'm slightly surprised that Norris got away without a penalty for this one.
As a driver in that situation, you are usually warned over the radio of traffic upon exit – and then when you check your mirror and see how close another car is, your heart sinks.
It's no fault of the driver at all, and with such a busy pit lane, it's so difficult for the teams to judge a gap as well, particularly with a hesitation on release. But it's usually a guaranteed five-second penalty, as we have seen time and time again.
EXPLAINED: 'Unsportsmanlike behaviour'? Why Lando Norris was handed a 5-second penalty in Montreal
Norris potentially got away with that one, but instead the stewards punished him later on with a penalty for a preceding incident of "unsportsmanlike behaviour". This was for slowing down before the pit entry to create a gap to team mate Oscar Piastri for a McLaren double stack pit stop under the Safety Car.
As a driver, you know approximately when your pit stop window is, and as soon as the Safety Car is deployed you are thinking about race strategy. Norris would have known he was the car behind Piastri and played a clever game in just moderating his pace on the long run up to the pit lane out of the Turn 10 hairpin, in doing so backing up Charles Leclerc and Albon behind.
Making it harder for Norris to create the space was his proximity to the pit lane when the Safety Car was called. He was already into the hairpin, so couldn't take his time and build a gap in a more subtle manner. Instead he had to do it on the back straight and it made it look more obvious.
Technically the stewards weren't wrong with their verdict of what happened, but I'm surprised at their decision to penalise the driver when this is such a regular occurrence – and even a few cars back, Carlos Sainz was doing a similar thing in his Ferrari.
READ MORE: Norris reflects on 'unfortunate' penalty that costs him points after 'enjoyable' Montreal outing
Sainz was only two cars back from Leclerc when the Safety Car was called and his initial reaction was to back up as well to create a space, before realising that neither Ferrari was going to pit.
While Norris was penalised for going slowly, Sainz was actually going slower in order to give himself space to Leclerc, who was stuck going at Norris's pace, thus to my eyes underlining the issue with the decision. To me, it seems a little harsh and inconsistent.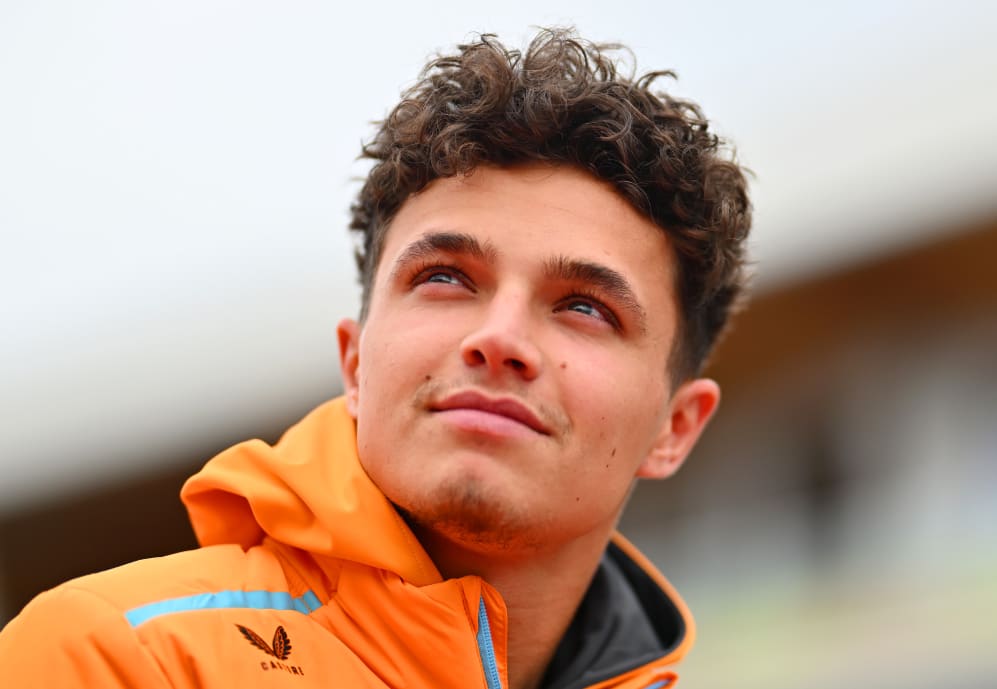 It was a shame for Norris, who put on the race's best entertainment with a number of fantastic late braking manoeuvres, becoming pretty much the only driver to make progress in DRS trains throughout the Grand Prix.
A points finish was lost as his penalty dropped him from P9 to P13, and he was rightly disappointed after the race.
With Safety Cars becoming increasingly common, I'm sure we will see more instances of this in the future, as drivers know it is their only option to not lose critical time in the pits, so it will be interesting to see how the stewards go about dealing with it now they've taken this stance in Canada.
As for Norris, it was a tough outcome and on another day he may well have gotten away with that... but perhaps not gotten away with his pit stop release. As a driver, you have to hope these things even themselves out.
READ MORE: POWER RANKINGS – One driver scores a perfect 10 as the judges scores come in from the Canadian GP
To read on, sign up to F1 Unlocked for free
You'll unlock this article and get access to:
Live leaderboard data
Epic experiences and rewards
Money-can't-buy competitions