Feature F1 Unlocked
PALMER: What impressive Liam Lawson needs to do next to prove he deserves a full-time race seat in F1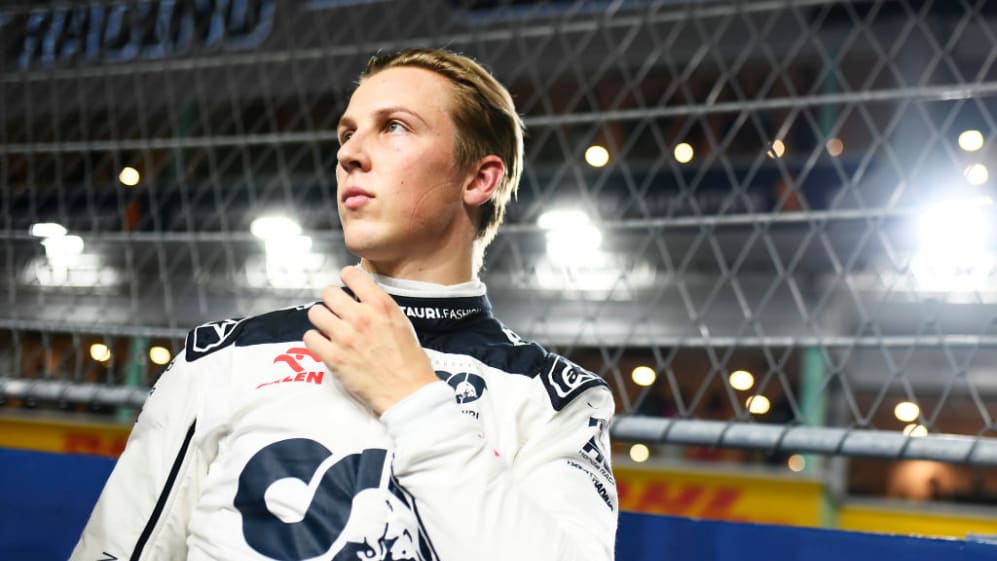 Liam Lawson has been doing a superb job in the AlphaTauri car since he debuted in Zandvoort, scoring points in Singapore and giving Red Bull a headache about their 2024 line-up. I want to see what Lawson can do in a straight duel with Tsunoda now, and I'm sure the team do too.
Three races in to the Kiwi driver's Formula 1 career and he's already doing much better than I expected. That's not to say that I didn't rate him, but he didn't arrive in Formula 1 with the kind of trophy-laden junior career of an Oscar Piastri for example, and he stepped into a tricky car in the most difficult of circumstances in Zandvoort, taking over from Daniel Ricciardo on the Saturday after the Australian injured his hand in Friday practice.
BEHIND THE SCENES: 48 hours in the life of AlphaTauri super-sub Liam Lawson at Zandvoort
Zandvoort was a free hit for Lawson. He had zero expectation and actually delivered an accomplished enough drive to keep it on the road, in exceptional circumstances, on an old school circuit.
Monza was a decent opportunity, on a much simpler track that suited the car a bit better and he duly delivered a rounded performance, just missing out on points. But for me Singapore was the big test of this young charger's talents. It was over the sweaty, arduous Grand Prix weekend of Marina Bay that I think Lawson has really cemented his status as a legitimate contender for a 2024 seat.
Singapore is arguably the hardest race on the calendar. Physically it's brutal, even if a hint of the challenge was taken out with the track changes removing some of the most technical corners.
It's a long, hot, humid, bumpy race with walls lining the edge of the circuit ready to punish you for even the slightest lapse of concentration, as fellow rookie Logan Sargeant discovered.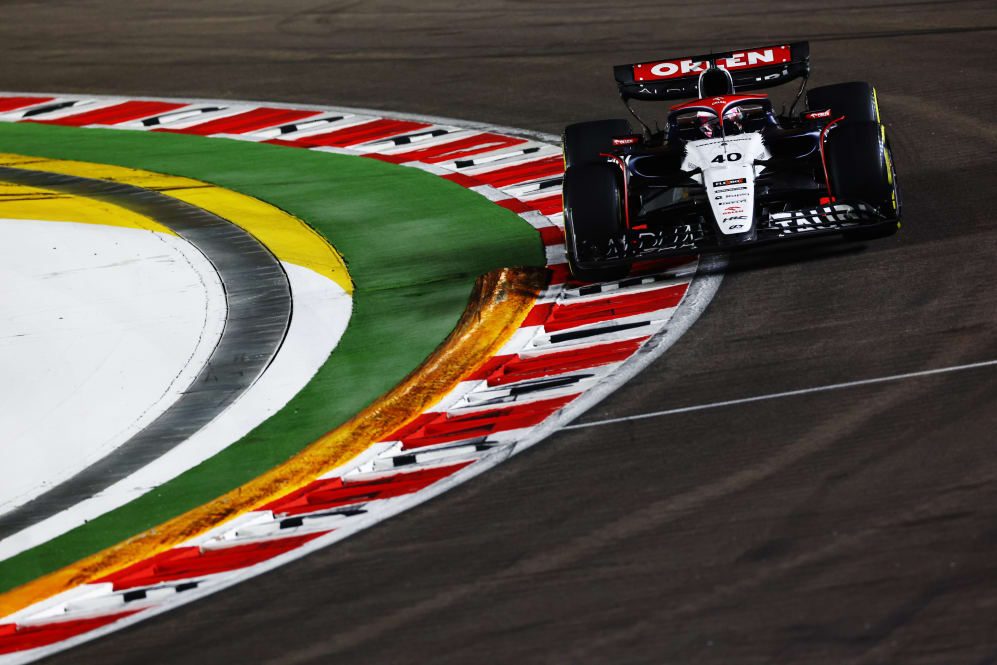 Lawson's qualifying performance was heroic, knocking out 2023 champion-in-waiting Max Verstappen in a dramatic Q2 finale and earning a top-10 starting berth. Delivering in the race was the more impressive feat, though, because of the aforementioned challenges.
The sheer endurance he displayed in such a gruelling race with strategy and pit stops in play – especially for somebody who hasn't been getting regular F1 seat time this year – was remarkable.
READ MORE: Lawson hails 'fantastic' first F1 points scoring outing after finishing ninth in Singapore
As a reserve driver it's easy to think you won't get an opportunity in the season and of course the idea is that you shouldn't. Teams generally expect their race drivers to be fit and fighting for all races. Lance Stroll demonstrated the extent of this as he raced on through a broken wrist at the start of the season.
In the last five years there have been only six reserve drivers getting a shot at racing and even that number is inflated due to Covid-19 increasing the chance of race drivers being unavailable, with Stroll, Sergio Perez and Sebastian Vettel among those affected.
Given that, it can be easy for reserve drivers to get a little lax, especially as the long season wears on. That might mean they aren't completely keyed in to the drivers' meetings and understandings of the car, or they aren't in tip top racing shape. But with a sudden call-up always possible, Lawson has shown that if you are in the zone and can do the job it could potentially change your career.
Kamui Kobayashi famously delivered as a stand-in for Timo Glock at the end of 2009 and carved out an F1 career for himself when it didn't look likely otherwise. Nyck de Vries also showed the same last year in Monza and it got him a shot this season.
READ MORE: How Liam Lawson is grabbing his shock F1 call-up with both hands – and impressing his Red Bull paymasters
But whilst De Vries didn't get on with this year's AlphaTauri car and ended up being unceremoniously dumped by Red Bull, Lawson has knuckled down and started to dispel the rookie myth in Formula 1 at the moment.
It's true that in 2023 being a rookie isn't easy with the lack of track time, but the best of them can still rise to the top and show enough talent – even if it's accepted that they might need a sophomore year to hone their skills further and cut out mistakes. Oscar Piastri is a case in point. He hasn't beaten Norris this year, but everybody can see his talent – and he's just been rewarded with a new contract.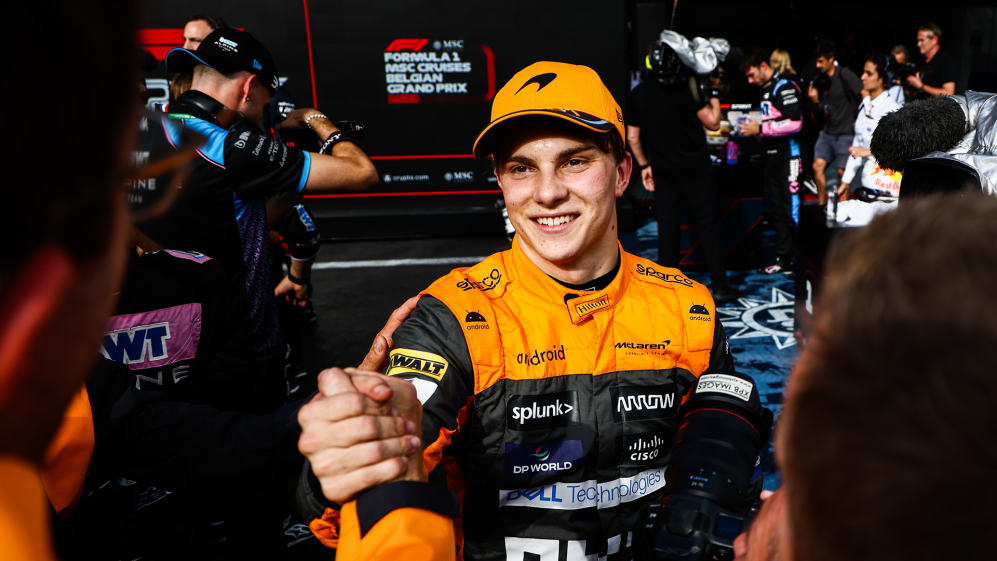 In just three Grands Prix Lawson has shown he has something and Red Bull and other teams will be aware, even if there is a caveat – we haven't really seen him compete with the benchmark that De Vries was judged by: Yuki Tsunoda.
The AlphaTauri car looks to have moved up the pecking order since De Vries was axed, which helps the incumbent drivers look better than Nyck probably had the potential to do.
READ MORE: 'I don't think I can settle for anything less' – Lawson targets 2024 race seat after 'very rare' F1 chance with AlphaTauri
With Tsunoda not competing in the last couple of races we don't know categorically the relative performance of Lawson still.
In Monza Tsunoda broke down on the formation lap from a promising grid position and he was swiped off by Perez at the start in Singapore.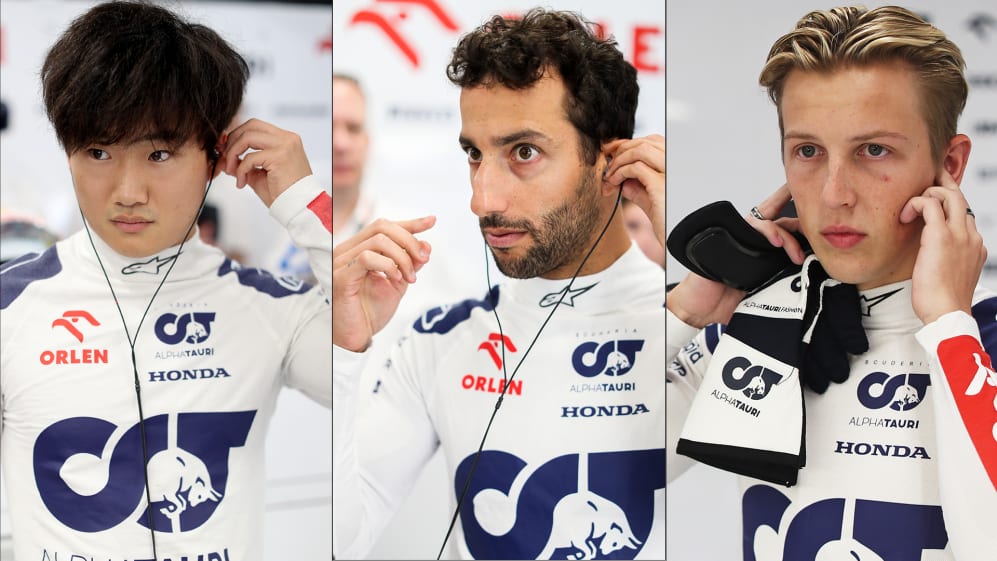 That's why I'd like to see the two go head-to-head over a clean weekend – and this weekend's Japanese Grand Prix could be a big chance for both to shine.
Tsunoda will be racing on home soil and Lawson will be on a familiar circuit, having raced in Japan full time this campaign.
READ MORE > DRIVER MARKET: Ricciardo, Tsunoda and Lawson – a three-way tussle for two AlphaTauri seats
Tsunoda's future looks increasingly secure, but every chance Lawson gets is still a golden opportunity to prove he deserves to grab a place on the grid for next year, be it alongside Tsunoda or elsewhere.
Japan could well be his final cameo opportunity to demonstrate what he can do – and if he can truly outperform AlphaTauri's lead driver then he could give the Red Bull chiefs a real selection headache…
To read on, sign up to F1 Unlocked for free
You'll unlock this article and get access to:
Live leaderboard data
Epic experiences and rewards
Money-can't-buy competitions