Feature F1 Unlocked
PALMER: Why Norris didn't fight Verstappen harder after taking the lead at Silverstone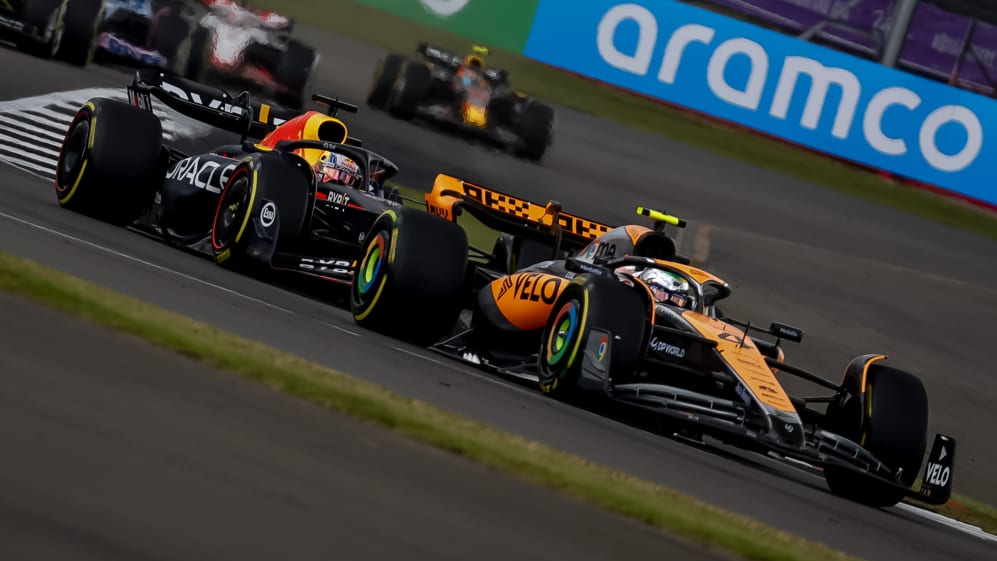 McLaren backed up their Red Bull Ring progress with stunning form at the British Grand Prix, achieving a superb qualifying result, briefly leading the race, and finishing in second place with Lando Norris.
Both drivers' mindset was interesting at the start of the Grand Prix, which is the first one this year where they've looked genuinely in the mix for a podium.
READ MORE: Norris praises 'amazing job' from McLaren after recent updates net Silverstone podium
Norris leapt into the lead and Oscar Piastri, who made an even better start, looked to fight Verstappen as well but the rookie was understandably cautious on the opening lap as the Dutchman held onto second position and then didn't take long to mount a challenge against Norris.
On Lap 5, with the pressure beginning to build, Lando waved the white flag at the head of the race and Max made an easy pass to take the lead which he never looked back from.
Lando knew Max was right behind him, and was checking his mirrors into Brooklands corner, but practically waved the Red Bull through. On one hand this demonstrated a surprising lack of fight for someone in the lead of his home Grand Prix and on a day where McLaren had the pace to stay with the runaway championship leader for a while.
But inside the head of both Norris and Piastri you could tell they weren't interested in fighting Verstappen on Sunday. Norris took the lead but actually it was impossible not to given the respective starts of the two front row men.
After that the McLaren duo were clearly acknowledging that Verstappen was in a different race to them, as he has been to everybody bar his team mate on occasion this year.
As frustrating as it is to not put up a fight against the mighty Red Bull, it's the pragmatic approach that makes sense right now, particularly for McLaren at Silverstone. They would have started the day without really knowing the race pace in their updated car and would have been very concerned about the threat of a Ferrari or Mercedes charge behind.
READ MORE: How Norris pulled off Silverstone podium despite 'pretty terrible' McLaren limitation
Had Norris fought with Verstappen he maybe could have kept him at bay for at least another lap with the high speed prowess of the papaya car, but would have cost himself race time in doing so – and probably put more stress through his tyres as well, dropping both himself and his team mate back into the Charles Leclerc and George Russell fight.
As it turned out the Ferrari and Mercedes race pace was fairly comparable to McLaren, but the crucial aspect for the British team was breaking away from DRS range of Leclerc early on.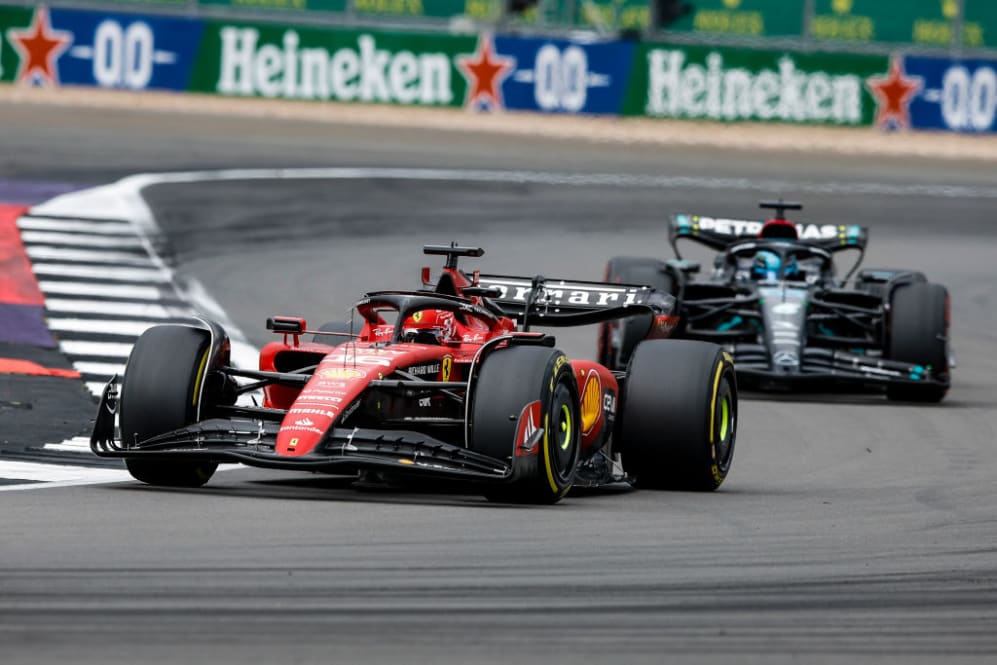 That left the Monegasque driver looking in his mirrors and defending from George Russell, rather than feeling incentivised to hunt down Piastri for the podium spot, which he maybe would have had a better chance of had he been within DRS range as it was enabled.
Had the gap from third to fourth not opened up early on, at the very least both Russell and Leclerc would have been more of an undercut threat to Piastri in the first stint. We heard an early McLaren radio message that the team mates were to work together in the first stint and not race each other in a bid to pull away, and that in combination with letting Verstappen escape without a fuss was all critical to maintaining their double podium position that Zak Brown confirmed they were aiming for after qualifying.
TECH TUESDAY: Under the hood of McLaren's sensational Silverstone step change in pace
There are often times in a Grand Prix when the sensible racing approach has to be adopted – in other words, you need to choose your battles. Often when a driver is out of sequence on pit strategy you won't bother slowing up your own race in a futile bid to keep them behind.
This is also true when you don't think you can fight with them for a race duration – and that is what Red Bull and Verstappen are doubly benefitting from at the moment. They have the best car with a dominant driver and because nobody thinks they can beat them they are allowed free passes all too often as well.
As rival teams close up later on this season I'm sure we will see that mindset change and we'll have proper victory battles again as others think they stand a chance of sustaining a race long challenge.
For McLaren their British Grand Prix result will have been a huge boost to the whole team's confidence, giving them belief that they can fight with the best of the rest this season.
READ MORE: 5 Winners and 5 Losers from the British Grand Prix — Who shone the brightest at Silverstone?
They are yet another team to make a big step up this season now and perhaps given another chance Norris could take a few more risks against Verstappen, knowing he now has a podium in the bag and a car with decent race pace to out-fight the others thereafter, as he showed in the final stint battle with Lewis Hamilton.
The McLaren's high speed performance was what gave them a nose ahead in the tight chasing pack at Silverstone. With a mix of circuit types in the next few races there will surely be some ebb and flow to their performance, but a track like Spa coming up before the summer break could present them with another big opportunity, especially as they continue to upgrade and make progress.
To read on, sign up to F1 Unlocked for free
You'll unlock this article and get access to:
Live leaderboard data
Epic experiences and rewards
Money-can't-buy competitions