Feature
Penalty points - which drivers are living dangerously?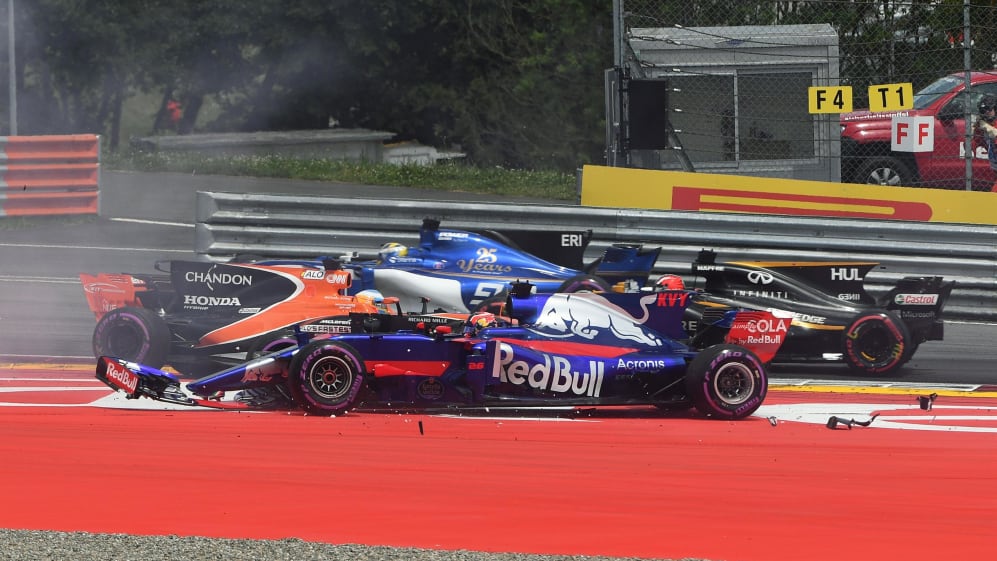 This weekend sees the 2017 season swing back into action at Spa, where the racing is expected to be as hard-fought as ever. But which drivers go into the second half of the season walking a disciplinary tightrope and which can afford to throw more caution to the wind?
After several high-profile incidents last season, Kvyat has courted more controversy in recent races, making him the driver most at risk of suspension. The Russian currently has 10 penalty points on his Super License – and if he scores two more before October's United States Grand Prix he'll get an automatic one-race ban for hitting the 12-points-in-12-calendar-months limit. It's worth noting that half of those 10 points have been picked up in the last three races – after early collisions with McLaren's Fernando Alonso and team mate Carlos Sainz in Austria (above) and Great Britain respectively, and for impeding Williams' Lance Stroll during qualifying in Hungary. He was also penalised for wrongly reclaiming his starting position after issues on the formation lap in Canada. With Red Bull reserve Pierre Gasly awaiting a chance to prove himself, expect Kvyat to tread very carefully in the coming races.
Magnussen signed off the first half of the season with an X-rated quip to rival Nico Hulkenberg and two penalty points on his license for forcing the Renault driver off-track at the Hungaroring (see above). The Dane also felt the wrath of the stewards in Canada for overtaking under the safety car and for rejoining the track incorrectly in Russia.
Our actual championship leader is vying for outright second place in these standings thanks largely to his sole indiscretion of 2017, that infamous rear-ending of Lewis Hamilton's Mercedes in Azerbaijan. That earned him three points, to add to his four carried over from last season – two of which were garnered in Mexico for another red-mist moment. However, with the German having been warned that any further breaches of conduct could see him referred to the FIA's International Tribunal, expect him to be on his best behaviour for the remainder of the year – though that could be easier said than done as the title race hots up…
Two 2017 collisions have helped Sainz to the fourth highest penalty points tally on the grid at the current time. In Bahrain he picked up two for clobbering Lance Stroll's Williams and in Canada he was deemed responsible for taking both himself and Williams' Felipe Massa out on lap 1. Still, compared to team mate Kvyat he looks a saint…
In his younger days Perez faced criticism for some of his driving, but these days the Mexican is generally very calm behind the wheel and a safe pair of hands. His only indiscretion this year came within the tight confines of Monaco (above) when he came together with Daniil Kvyat while trying to pass the Toro Rosso. That earned him two points, with the other two picked up for the more serious offence of ignoring yellow flags – something Perez was adjudged to have done in Singapore last year.
Palmer's only infringement of 2017 came in China, where he and Romain Grosjean were penalised for failing to slow for yellow flags in qualifying. Both were given five-place grid drops for the race as a result. Palmer's other offence came last year in Abu Dhabi (above) when he locked up and ran into the back of Carlos Sainz's Toro Rosso.
In his first full season of F1 racing, Vandoorne has already collected penalty points on three separate occasions. In Russia he rejoined the track incorrectly; in Spain he collided with Felipe Massa (above); and in Austria he was clocked for ignoring blue flags with a tetchy Kimi Raikkonen behind him.
Nico Hulkenberg, Renault – 4 points
China 2017 (above) was not a good race for Nico Hulkenberg – in a single Sunday afternoon he accrued two points for overtaking under the virtual safety car and then another two for the same offence under the actual safety car. Other than that, the German has been well behaved this year.
Esteban Ocon, Force India – 4 points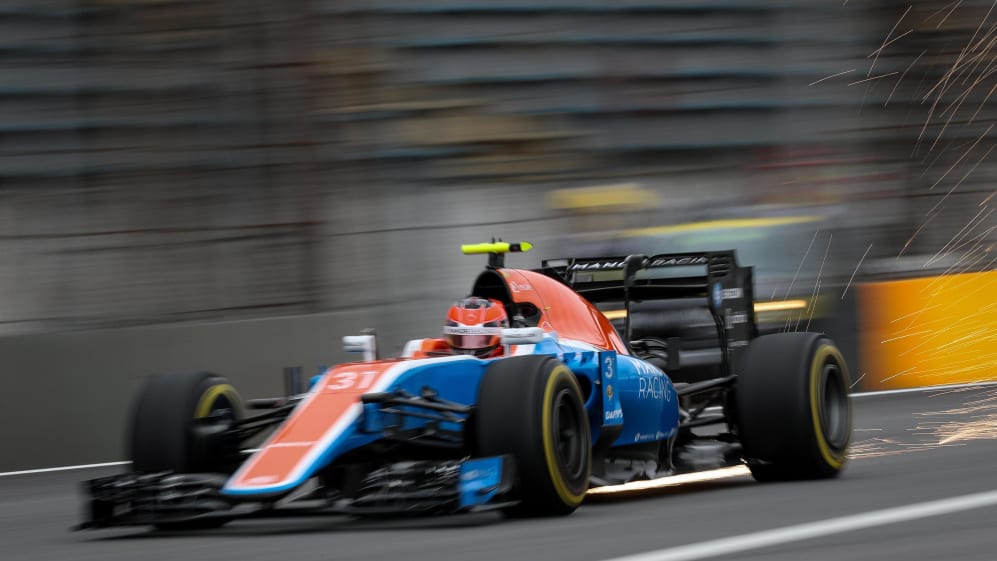 Despite proving that F1 racing can be a contact sport on more than one occasion this year, Ocon actually has a clean sheet from the stewards, with all of his current points dating back to last season. Then the Frenchman picked up two points for overtaking under the Safety Car in Singapore and two more for impeding Jolyon Palmer during qualifying in Brazil (above).
The Dutchman is one of the most combative drivers on the grid, but that approach comes with risks – as proved last time out in Hungary, when his overly ambitious move on the first lap (above) ended the race of Red Bull team mate Daniel Ricciardo. That earned him two points, while leaving the track and gaining an advantage in Mexico last year got him his other one.
Romain Grosjean, Haas – 3 points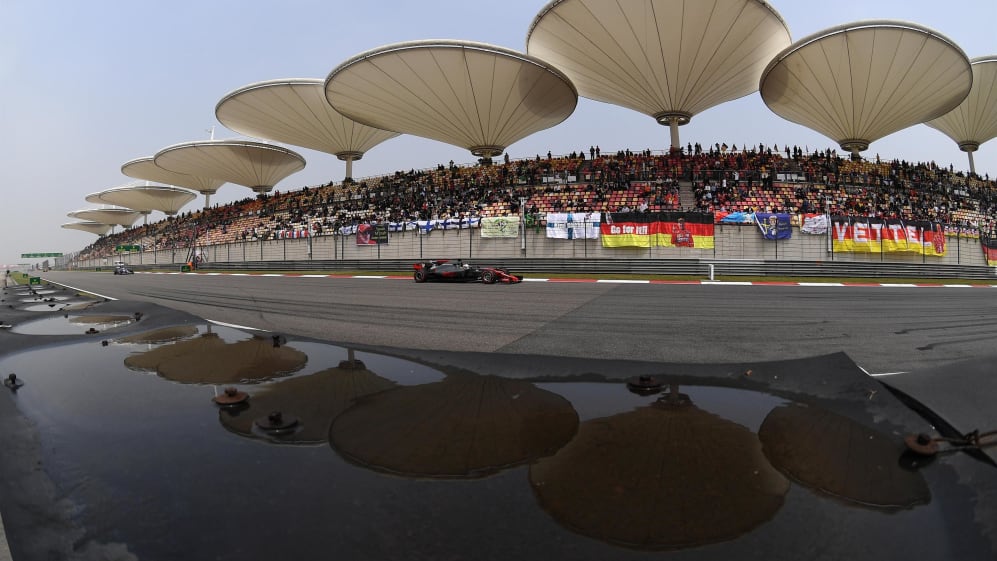 As mentioned earlier, it was speeding under yellows in China (above) that accounted for the only black marks on Grosjean's racing license.
There's little chance of Wehrlein being labelled an 'F1 bad boy' despite his two points – they came after he veered the wrong side of a pit-entry bollard in Spain (above).
Drivers are more normally punished for speeding in the pit lane. In Bahrain, however, Hamilton was done for going too slowly and impeding Daniel Ricciardo (above). The Briton was attempting to 'double stack' behind team mate Valtteri Bottas at the time.
Felipe Massa, Williams – 2 points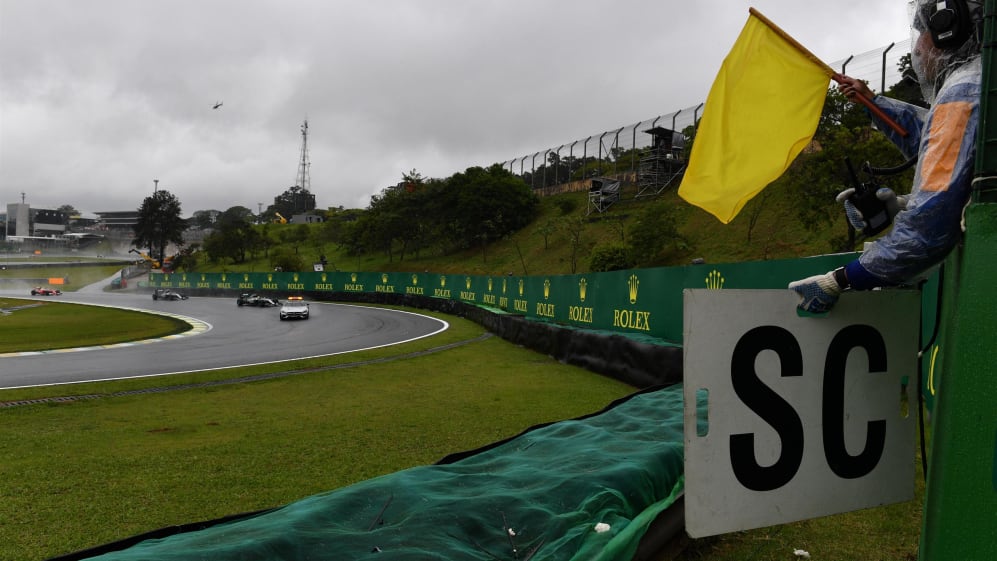 Massa has a clean sheet this season, with his two points dating back to a safety-car slip up in Brazil last year when he overtook before the SC line.
In the clear...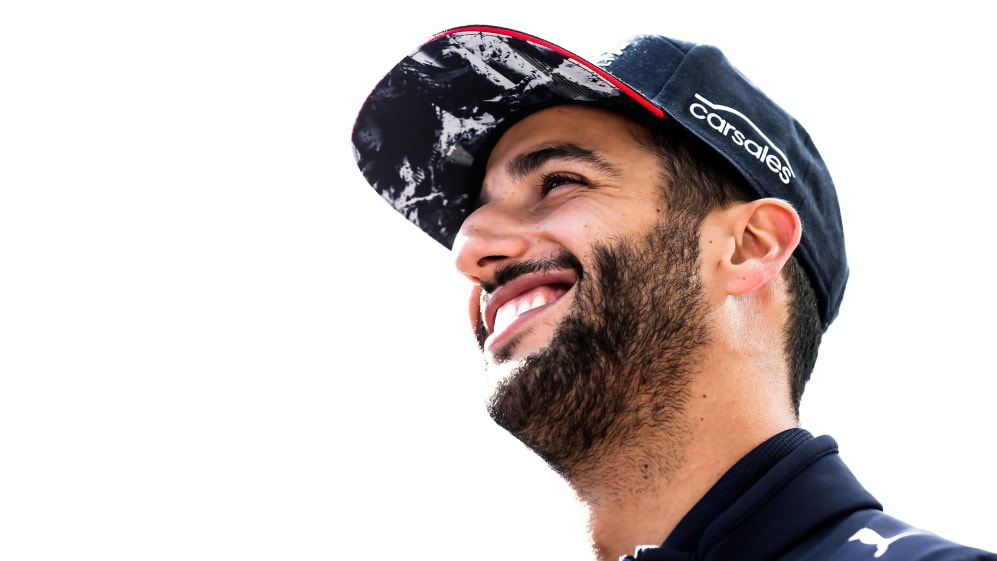 Six drivers go into this weekend's Belgian round without a blemish on their Super License. They are: Marcus Ericsson, Valtteri Bottas, Kimi Raikkonen, Fernando Alonso, Daniel Ricciardo and Lance Stroll. Of those, all scored points in 2016 apart from Alonso, Stroll (who wasn't on the grid) and Ricciardo, who is the clear 'good guy' of the grid, having not committed a misdemeanour worthy of penalty points for several years.