Interview
'People and hard work' behind Haas success - Guenther Steiner Q&A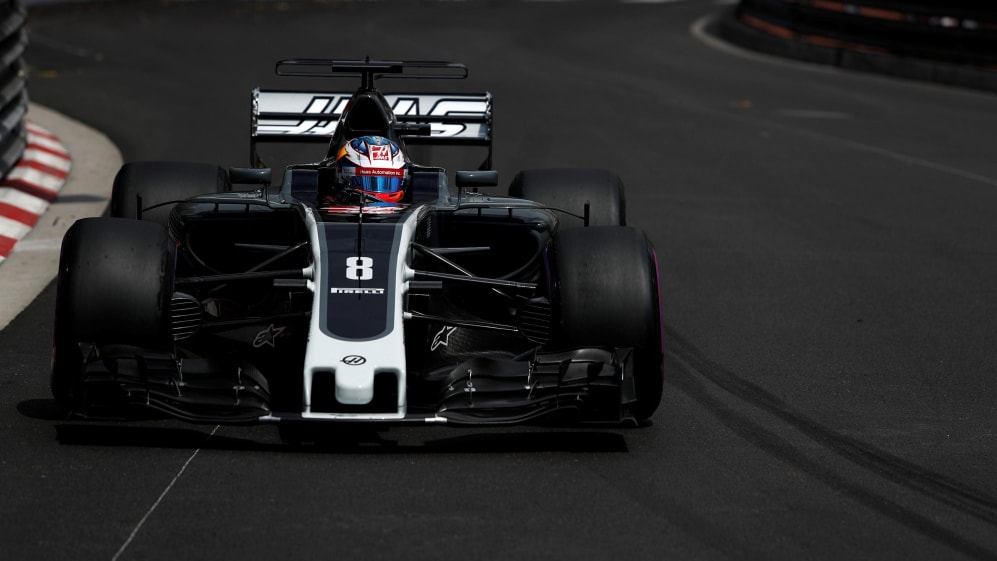 It's hard to believe Haas are still in only their second season of F1 competition. After finishing their debut campaign 8th in the standings last year, they currently sit level on points with seventh-placed rivals Renault. That's after reaching another landmark last time out in Monaco, with two cars in the top ten for the first time. So how did they come so far, so fast – and where do they go from here? Ahead of this weekend's Canadian race, team principal Guenther Steiner shares his thoughts…
Q: Guenther, Monaco marked Haas's first double points finish in its still young history. You mentioned how this wasn't some sort of magic, that the team has been working toward this for some time. Can you talk about the progress the team has made since its inception to now regularly having a shot at getting both drivers into the points?
Guenther Steiner: I think a lot of things come with time. You mature. It's pretty normal if everybody works hard, and I would say the team has worked really hard. It's difficult to get two cars in the top-10 in F1, as we all know. Everybody – the team, the drivers – did a fantastic job in Monte Carlo. Saying that we can always get in with two cars – that's overestimating it, but that's our aim. If you're there or, at least, always knocking on the door, it will happen. That's always my philosophy. We're a lot more consistent than last year, which makes us hope to have more of this in the future.
Q: When you have a good result, how long are you able to enjoy it before you're forced to turn your attention to the next race?
GS: The enjoyment is very short because you always have to think about what is coming next and you always want to do better. We were eighth and 10th in Monte Carlo and next time we want to be better than that. So, you have to immediately start thinking about the next one. You do stop to enjoy it, but it's not the main thing you're thinking of. You're happy, and it gives you confidence for the next task ahead.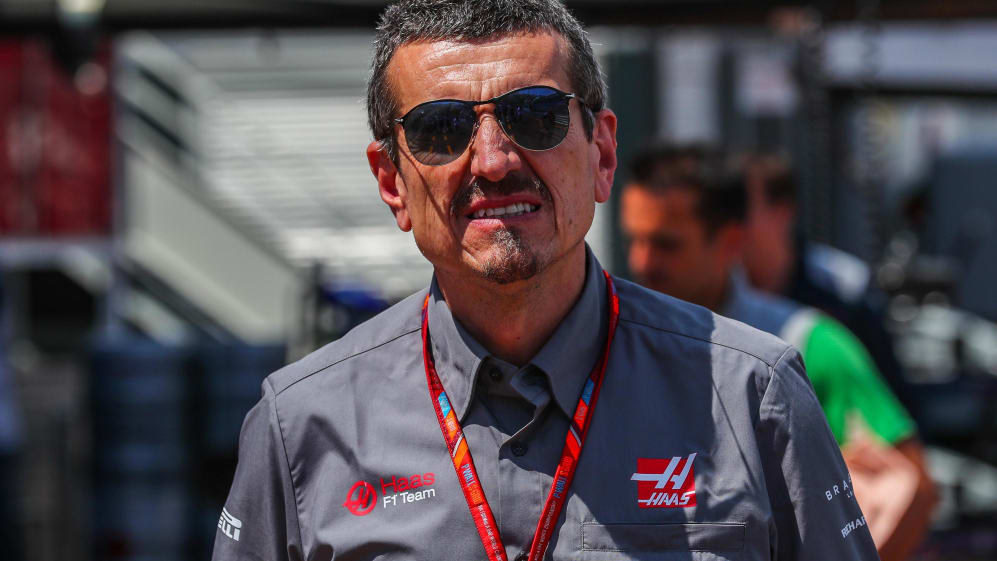 Q: Haas are now tied with the factory Renault team for seventh in the constructors' standings. It seems a bit of a David-versus-Goliath battle when it comes to resources, but does it also showcase the technical collaboration Haas have with Ferrari and Dallara?
GS: Without our partners we wouldn't be where we are, and we are pretty happy to say that. Against teams that have two or three times the budget and four or five times the people, it is hard to try to beat them. Again though, if you work hard and use your resources cleverly, it can be achieved. Nobody thought two years ago when we started that in year two we'd have two cars in the top-10 in Monte Carlo. I don't think a lot of people would have believed that. It is doable, but it is hard work and it's down to the people who work in the team.
Q: You've said that one of your main goals this year is consistency, specifically, ending the up-and-down nature of Haas's performance from race-to-race. How impactful would another double-points finish in Montreal be to achieving that goal?
GS: For sure it would help, but we're already confident as we've been in the points four times in the last six races. In Australia, before we broke the turbocharger, we were seventh. So, the only race where we weren't in a points position was Russia. From all our races, we've always been in a good position, so we're a lot more stable than last year already. You can't always get in there all the time – even the big teams like Force India, which is fourth in the championship, didn't get into the points in Monte Carlo with either car, and that's because the midfield is so tight. I think we can achieve it, because if you're there or about, it will happen.
Q: How hard is it to get both cars in the top-10 when six of those spots should theoretically be reserved for the top-three teams – Ferrari, Mercedes and Red Bull? You have to fight with six other teams and 12 other drivers for four spots.
GS: Absolutely, it's very difficult. There is so little room between hero and zero. If you're not in the points it looks really bad, but six spots are already taken, typically. We are fighting for four spots. It is very difficult to achieve, but we've achieved it four times now this year. You see the points difference between Toro Rosso, which is fifth and us in seventh. They've got 29 points and we've got 14. They have double the points, but 14 is not insurmountable. You get two good results and you're there. That shows how competitive it is in the midfield. So for us to be in the points four times out of six races is some measure of success.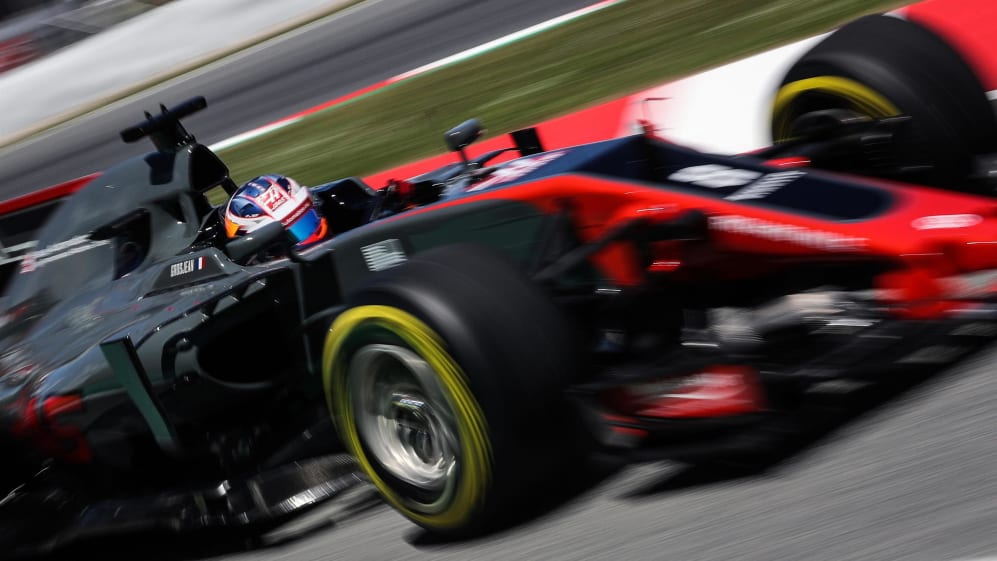 Q: The Circuit Gilles Villeneuve is a semi-street circuit. Is there anything you can take from Monaco and apply to Montreal, especially considering Pirelli is bringing the same tyre compounds?
GS: Hopefully, we can apply the tyre data we've got from Monaco and it works the same or very similarly on the surface in Canada. The rest is down to aero and suspension adjustments. We've got some data from last year and I hope we can do well there.
Q: Canada is known as the hardest-braking Grand Prix of the year. What do you need to make the most of your car's braking capability, and how do your drivers manage their brakes for the entire, 70-lap race?
GS: The biggest thing is the confidence of the driver in the brakes. More confidence means more speed. They need to be confident that the brakes always operate the same, at the same point, at the same time. That is the most important thing. The team can monitor the wear with telemetry, so if we get in danger we can actually tell the driver over the radio that they're having a problem.
Q: We saw some new T-wing designs in Monaco. Do Haas plan any upgrades to its T-wing design at upcoming races?
GS: Not at the upcoming races. Maybe in the future, but we would need to find something in the wind tunnel which would make sense and is worthwhile to introduce. This is the T-wing we'll be using for the near future.
Q: How much development will Haas place on the T-wing and sharkfin, considering those designs look set to be outlawed for the 2018 season?
GS: I think we're pretty close to the stage where we move on. Knowing that it's not here anymore for next year makes the decision quite easy. If you don't find something easy, if you don't find downforce easily, you let it be because you're developing just for a few races. Until you develop it and until you introduce it, you're over half of the season, so I don't think it makes a lot of sense unless, of course, you make big gains, which I don't think are in there anymore because we did extensive testing. I don't think there will be a lot coming anymore from this T-wing.