Perez and Hartley penalised over pre-race pass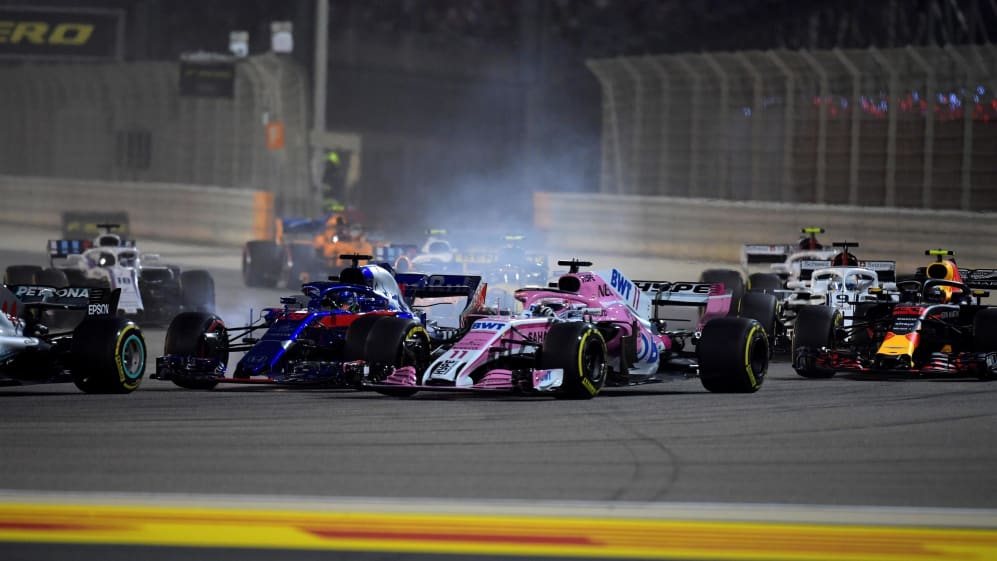 Force India's Sergio Perez and Toro Rosso's Brendon Hartley have fallen foul of the Bahrain stewards – for an overtake that happened before the race had even started!
Perez, 12th on the grid, was handed a 30-second post-race time penalty for overtaking Hartley, 11th, during the formation lap and making "no noticeable effort to allow car 28 to regain his position".
In turn, Hartley received an identical punishment, plus two penalty points on his Super License, for failing to repass Perez before the safety car line and then not pitting as required by the rules.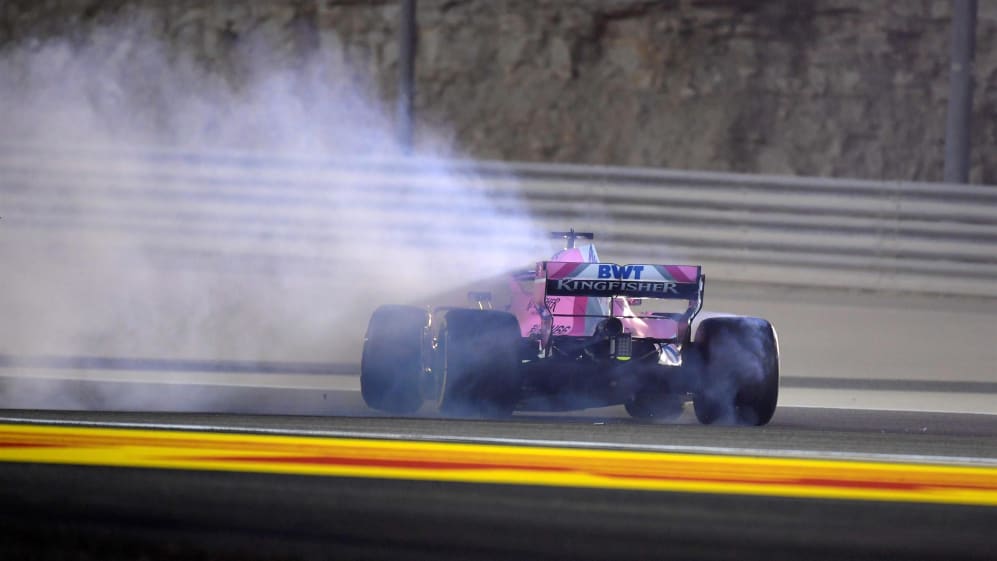 I'm just a bit sorry that we lost such a big opportunity today
Ironically, the pair then tangled on the opening lap (main image above), with their contact tipping Perez into a spin, which according to the Mexican "pretty much ruined" his race. Hartley, whose car was also damaged, was handed an in-race, 10-second stop-and-go penalty for causing the incident.
Seemingly inseparable, however, they went on take the chequered flag in 12th and 13th, with Perez just 0.027s ahead of the New Zealander. But with penalties applied they drop to the bottom of the race results in 16th and 17th.
"It was a massive opportunity today to score some big points and I knew the first lap was about not getting into an incident," said Perez. "But there was nothing I could do – Brendon just lost control of his car.
"Although I had massive damage on the rear floor, I recovered and nearly made it into the points but I'm just a bit sorry that we lost such a big opportunity today."
While Perez was left to watch team mate Esteban Ocon take Force India's first point of the season in tenth, Hartley witnessed Toro Rosso partner Pierre Gasly come home an amazing fourth to secure his maiden F1 points.
"An amazing day for Toro Rosso but a disappointing day for me," said Hartley. "I had a good start and first couple of corners but had a small contact with Perez in Turn 4.
"This not only damaged my front wing for the remainder of the race but I was also given a 10 second time penalty. We had the pace to be comfortably in the points without the penalty so it was a bit frustrating."