Perez and Latifi set to start Dutch GP from pit lane after changing parts overnight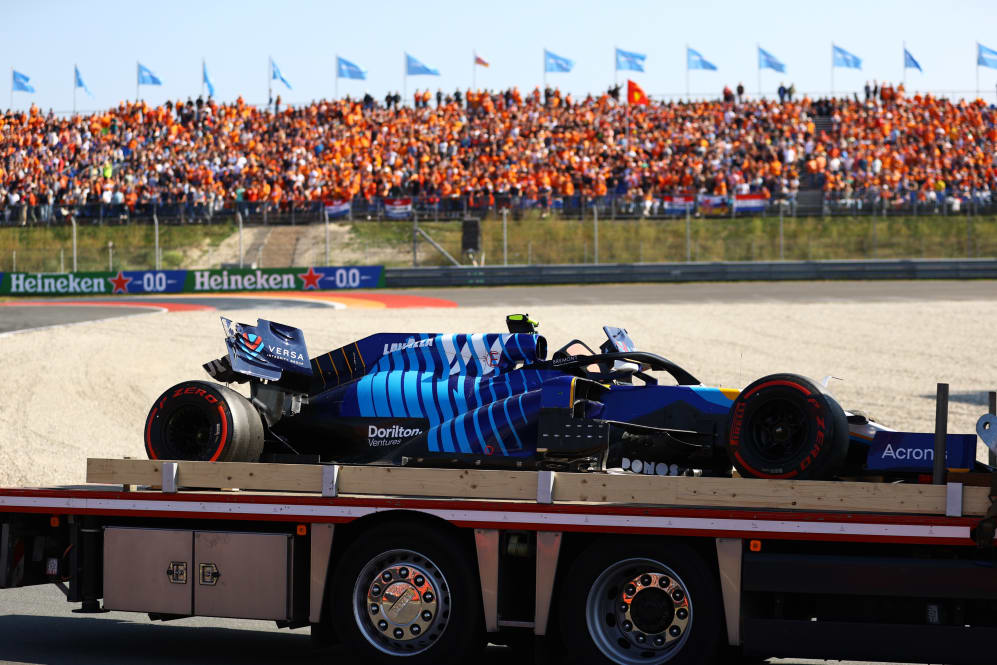 Sergio Perez and Nicholas Latifi will both start the Dutch Grand Prix from the pit lane, after they each changed key parts on their cars in contravention of the Parc Ferme rules.
Perez was eliminated in the first segment of qualifying on Saturday and was due to line up 16th on the grid. But on Sunday morning it was announced that Red Bull had opted to change the power unit in his RB16B, which is his fourth unit of the year – one more than is allowed under the F1 regulations for a full season.
READ MORE: Strategy Guide - What are the possible race strategies for the Dutch Grand Prix?
Red Bull have opted to take the pain of that change here in the Netherlands because of his lowly grid slot, rather than at the next race at Monza.
Usually that change would have seen him hit with a grid place penalty, but because the team have replaced his energy store for one of a different specification, it means he will have to start from the pit lane.
Honda confirmed the news on Sunday morning. "Considering Sergio's grid position, along with the team we decided to take the opportunity to fit new PU components to his car. As some of these components are of a different spec, he will start from the pit lane," they said.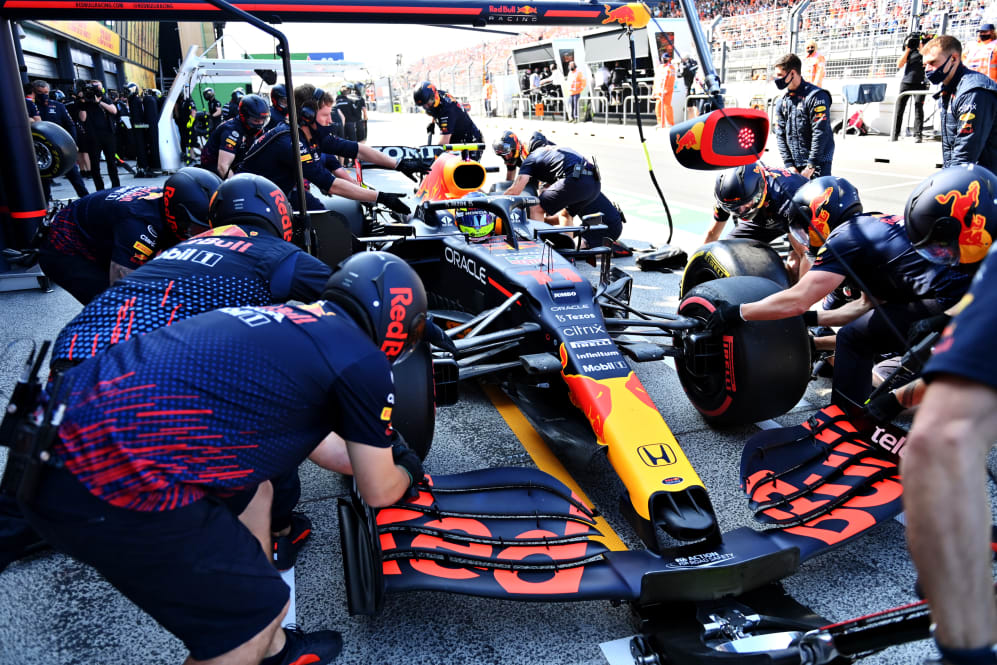 Latifi will also be starting from the pit lane after Williams changed parts on his FW43B following his crash in Q2 yesterday.
They have replaced his gearbox – which, again, would usually have landed him with a grid penalty – but because they have elected to replace his front wing and nose assembly for one of a different spec to that which he ran yesterday, he will also be forced to start from the pit lane.
READ MORE: A first lap ding dong, a midfield podium push, and the Safety Car – What to Watch For in the Dutch GP
Perez's team mate Max Verstappen starts from pole, whiel Latifi's fellow Williams driver George Russell starts 11th.