Feature
A first lap ding dong, a midfield podium push, and the Safety Car – What to Watch For in the Dutch GP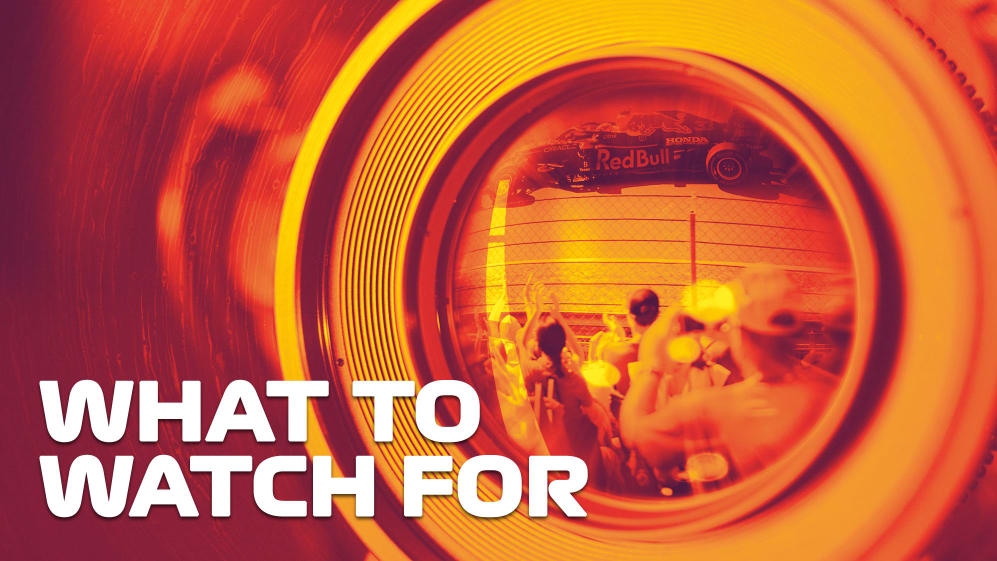 From a crucial start between title rivals to an open fight for the podium, and from a major surprise from Alfa Romeo to Safety Cars likely to play a significant role, we pick out some of the key areas to keep an eye on at Zandvoort in Sunday's Dutch Grand Prix...
Verstappen vs Hamilton on the first lap
We were sadly denied the chance to see how the opening lap would unfold at Spa-Francorchamps where the weather prevented any green flag racing, but we look set fair for an equally important battle in the Netherlands.
Home hero Max Verstappen looked a comfortable bet for pole position heading into the qualifying session and there was little evidence ahead of the final runs that that would change. But a number of issues added together that meant there was only a slight improvement from the Red Bull driver, while Lewis Hamilton came within 0.05s of pipping him to pole.
REPORT: Verstappen delights home fans after edging out Hamilton to take thrilling Dutch GP pole
The pair will line-up side-by-side on the front row, with Hamilton only holding a slender three-point advantage in the drivers' championship. And what happens on the opening lap has every chance of being race-defining.
Overtaking is expected to be difficult at Zandvoort, with a big delta between cars needed, or a mistake as there is little room for error. So both title rivals will know the majority of their hopes for victory rest on the opening lap, with Turn 1 and Turn 3 particularly crucial on that front.
Gasly leading the podium charge
There were a number of standout qualifying performances on Saturday and one of those came from a driver who has been consistently delivering over one lap this season.
Pierre Gasly's fourth place on the grid marks the third race in a row he has qualified in the top six, and matches his career best effort. Gasly got the better of the Ferrari pair to join Valtteri Bottas on the second row, and with it he has the best chance to get himself on the podium.
READ MORE: Gasly left 'wondering why' he missed out on Red Bull seat after impressive P4 in Dutch GP qualifying
With Sergio Perez out of position after a Q1 exit (more on that later) the door is open for a driver outside of Mercedes and Red Bull to continue the streak of finishing in the top three. You have to go back to the first of the two Austria races in July to find a podium made up exclusively of drivers from the two top teams…
Ferrari will still be hoping they can be the team that extend that run, with Charles Leclerc and Carlos Sainz fifth and sixth respectively, but all three should have little fear about what is behind them and will fancy their chances of holding onto a top three spot if they make a strong start or there's any drama ahead.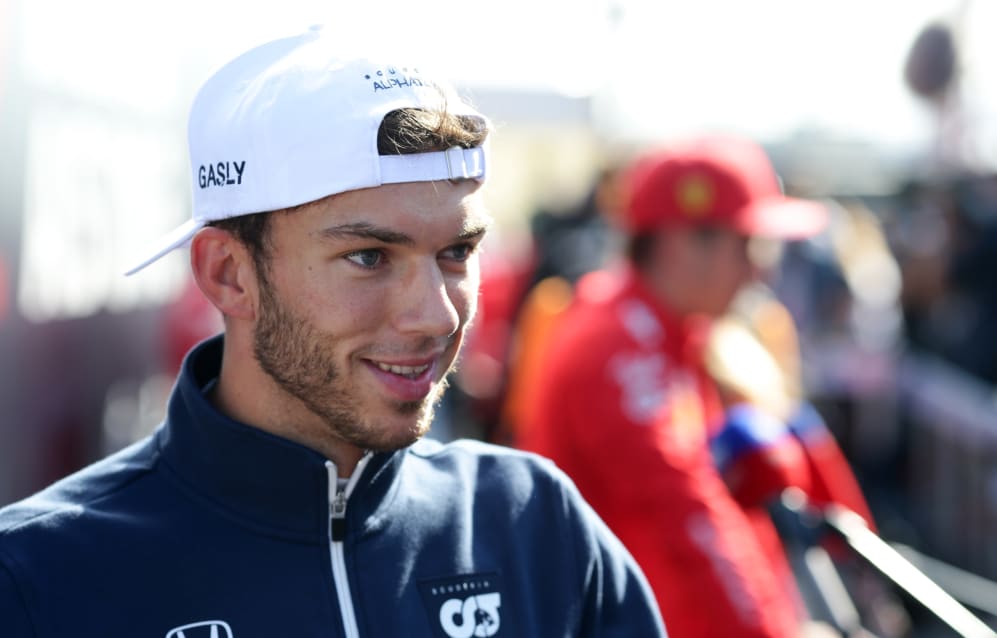 Giovinazzi giving Alfa something to smile about
Saturday started in stressful fashion for Alfa Romeo, with Kimi Raikkonen returning a positive Covid-19 test and needing to sit out the rest of the race weekend at Zandvoort. That made for a busy morning for Robert Kubica, who had to get into the circuit after curfew ended and prepare for a race appearance that he wasn't quite expecting.
Expectations were low for the Pole's qualifying session given his lack of preparation time, but on the other side of the garage Antonio Giovinazzi was exceeding even the most optimistic of predictions as he so nearly put his car on the second row.
READ MORE: Giovinazzi thrilled with P7 grid slot as Alfa super-sub Kubica says he took it safe after late call-up
The Italian was quick throughout qualifying and once in Q3 secured seventh on the grid, outqualifying both Alpine drivers and Daniel Ricciardo. He came so close to the top four, too, but long run pace could prove a different matter.
That's where the track layout could play into his hands, as he hopes to be able to defend his position in the top 10 and attempt to gain some points back against Williams in the battle for eighth in the constructors' standings.
A tough recovery attempt ahead for Perez
If we stick with the theme of expectations, nobody was expecting to see a Red Bull eliminated in Q1 at Zandvoort, and the sea of orange will have been relieved it wasn't Verstappen. But that's no consolation to Sergio Perez, who fell victim to a number of different issues.
Firstly, Red Bull miscalculated the lap time needed to advance safely, with Perez believing they underestimated the track evolution. That left him needing an extra run late on, but then a slow pit exit from a number of cars also caught him out, and he failed to start his final attempt in time.
READ MORE: Hamilton and Wolff planning to put Verstappen under 'massive pressure' with split strategy in Dutch GP
That track evolution then saw Perez bumped down to the bottom five and he'll line-up a provisional 16th on the grid, unless Honda takes a new power unit that was likely to be needed at some stage this year.
Track position is crucial, so Red Bull are going to have to try something different strategically to give Perez a chance of making ground, but he also has a car he felt should have joined his team mate on the front row, and with such pace he is most likely to be the driver making moves. It might prove to be a long afternoon for Perez, although a well-timed Safety Car could mix things up…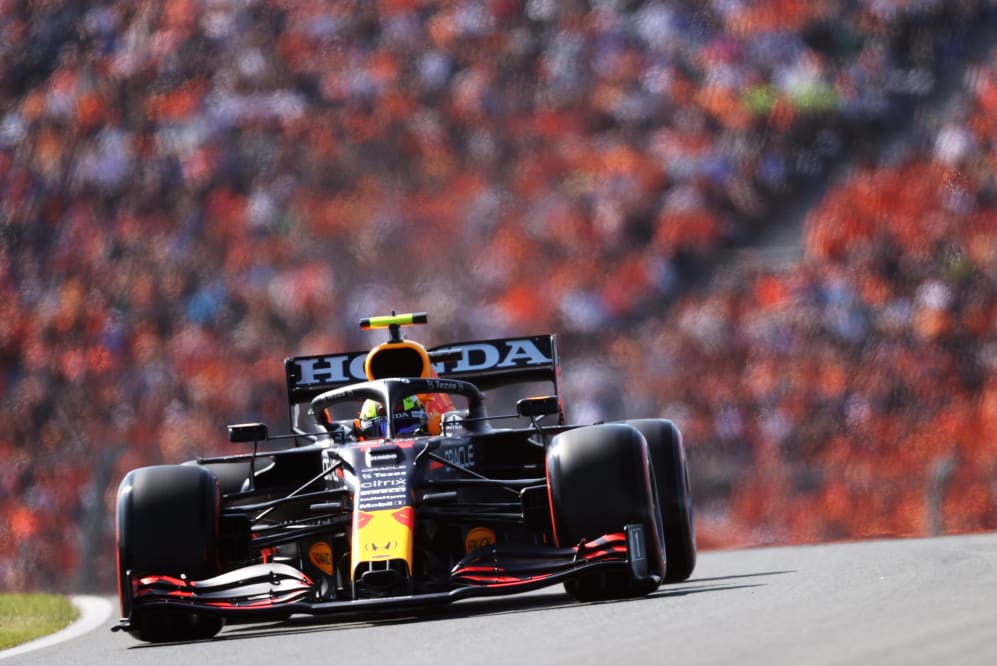 Safety Cars likely
And it's certainly not unrealistic for Perez to be banking on a Safety Car impacting the race. Zandvoort is proving to be a real test for the drivers, with mistakes punished by either small run-off areas at the banked corners or grass and gravel traps.
In all, we have had four hours of Formula 1 track time (at least, each session should have run for one hour) and in that spell there have been six red flags.
Two came in qualifying as a result of crashes for the Williams drivers, showing just how tricky the wind can be when it gets up on the North Sea coast, especially when drivers are pushing the limits.
READ MORE: Williams duo say they 'pushed too hard' as both crashed in Dutch GP qualifying
In a race scenario, we could see even more interruptions, with Virtual Safety Cars or Safety Cars potentially having a big impact if you can time your pit stop well enough.