Perez 'back into rhythm quickly' and targeting 'big points' on F1 return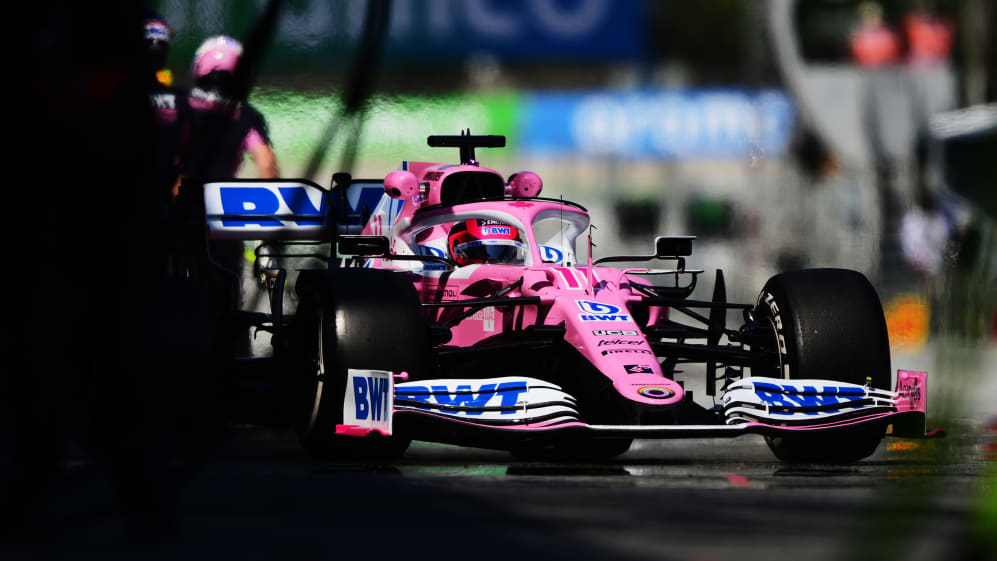 Sergio Perez may have missed the last two Grands Prix, but it didn't show on Friday in Spain, as the Racing Point driver finished Free Practice 2 in eighth place, on his first day back in the car since testing positive for Covid-19 at Silverstone.
Having been understudied by Nico Hulkenberg at the two Silverstone races, Perez was straight back on it in FP1, ending up seventh in that session, before taking P8 after the qualifying simulations in FP2.
FP2 REPORT: Hamilton heads Bottas in Spain as Grosjean confirms Haas pace with P5
"It was great!" said Perez of his day. "I'm very pleased to be back in the paddock, racing, being with my team. I'm happy. I'm looking forward to qualifying, it's a great day, something that I missed. The qualifying is something that I really enjoyed and looking forward for tomorrow.
"I thought it would take me some time to get back up to speed after missing two race weekends, but I'm pleased that I was able to get back into the rhythm very quickly," he added. "That was a good thing. Obviously it's been a very hot day, so physically it's been a hard day so I hope tomorrow I get through it easily and then I can be ready for Sunday."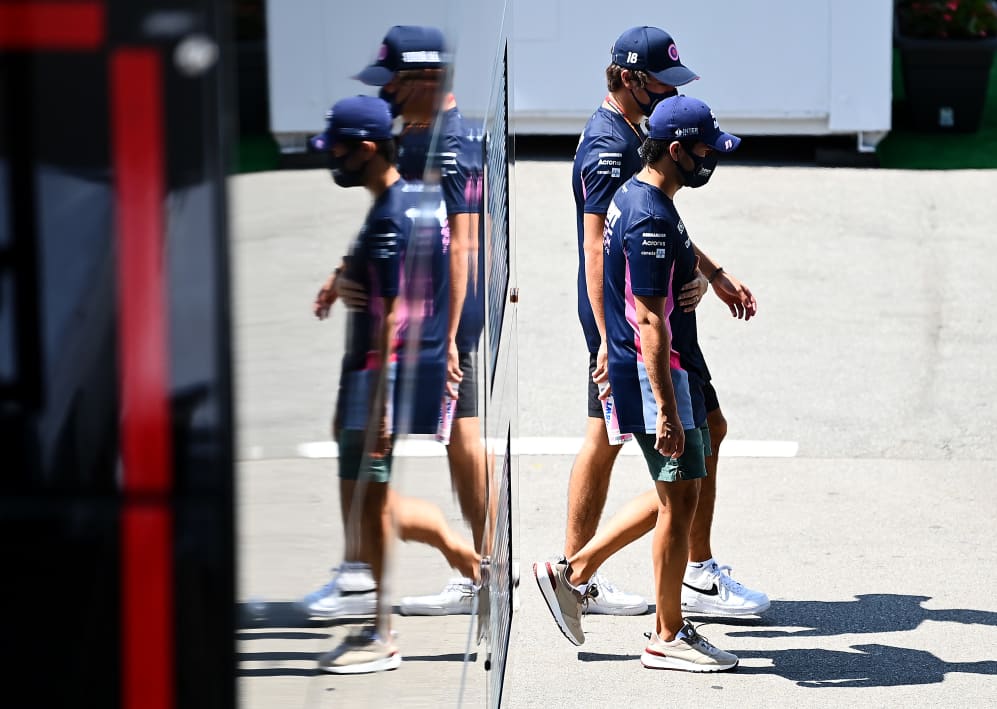 Asked what his aim was for Sunday, Perez replied: "Big points with both cars. I think generally we're not looking as good as we looked in Silverstone but we'll see what happens tomorrow."
READ MORE: Returning Perez very happy to be back for Spanish GP after 'tough days' in quarantine
Despite Lance Stroll finishing three places down on his returning team mate in P11 in FP2, that difference equated to gap of just 0.064s between the pair. And Stroll agreed with Perez that it hadn't been as strong a day for Racing Point as they've been used to recently.
"I don't think it was our strongest Friday – there's definitely some areas to improve going into tomorrow and Sunday, but that's how it goes," said Stroll. "But definitely I think we have a strong package – we just need to dial it in for tomorrow and Sunday."