Perez brought action against Force India 'to save team'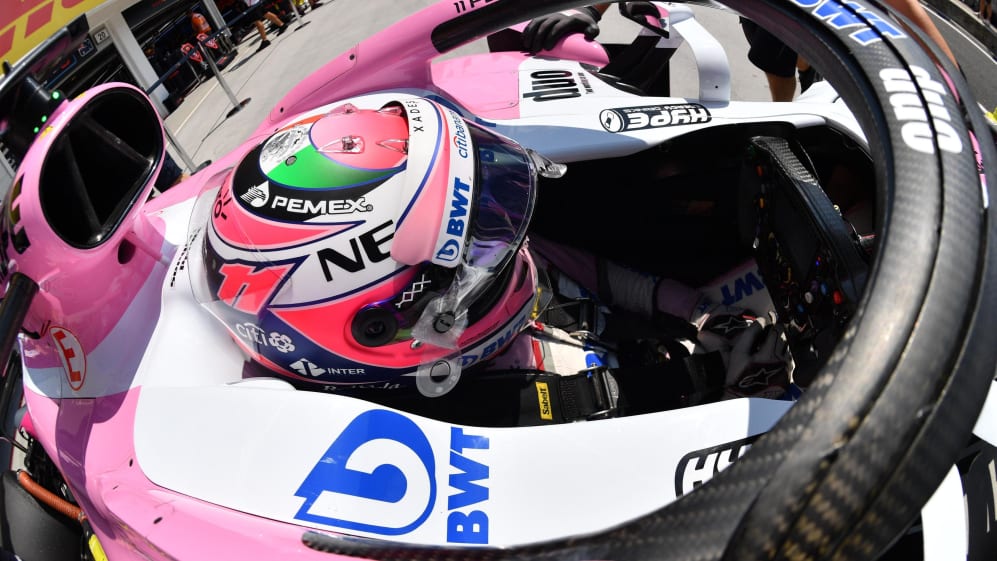 Force India went into administration on Friday following action brought by driver Sergio Perez. It's a highly unusual move, but one the Mexican says was motivated by his desire to "save the team and protect the 400 people" who work there.
FRP Advisory LLP, who were appointed the joint Administrators of Force India, said they are speaking to key stakeholders on an "urgent basis" to secure "the best outcome for creditors".
Perez, who has driven for the Silverstone-based squad since 2014, is one of those creditors and says he was asked by people within Force India to 'save the team'.
"Monies due are from last year," Perez said. "The thing is, there was a winding up petition from another customer, which would have closed down the team completely.
"Therefore I was asked to save the team, to pull the trigger and put the team into administration.
"It was nothing to do with my outstanding amounts. The only reason I have done it was to save the team and for the better future for the team."
The team continue to operate normally in Hungary, with Perez set to start Sunday's race from 19th on the grid.
"I should not really like to be involved in this, because at the end of the day, I'm just a driver, and I'm just here to drive," he added.
"In the end, I ended up in a very difficult situation – I ended up in the middle.
"I tried to focus but then it got too much. I was asked by a couple of members of the team to go ahead and save the team and protect the 400 people who were working there.
"We got to a point where action had to be taken, to protect the 400 people who work in the team. It was hard because emotionally and mentally, I haven't been able to focus on my driving, on being a racing driver.
"But the picture is much bigger than it looks at the moment. We might go into a painful period but the outcome will be really good for all the team."
Perez said it was a particularly difficult decision given his good relationship with Team Principal Vijay Mallya, whom he has yet to speak to following the recent developments.
"Personally, I love Vijay, my heart is broken because I know this is not ideal in the short term for him," he said. "But the big picture is really different.
"I have gone through a very difficult moment emotionally more than mentally. For me, it's been hard the position I've been put in. I have to say, I'm not going through a good time at the moment.
"I hope that whatever happens, Vijay is happy with that and gets a good benefit. Secondly, I look to hopefully have a team that is more stable and can move on to the next level and can be a racing team.
"We were not a racing team any more since the beginning of this. I will be happy if we can get all in the whole group better, and hopefully be happy afterwards."