Perez escapes grid penalty over loose wheel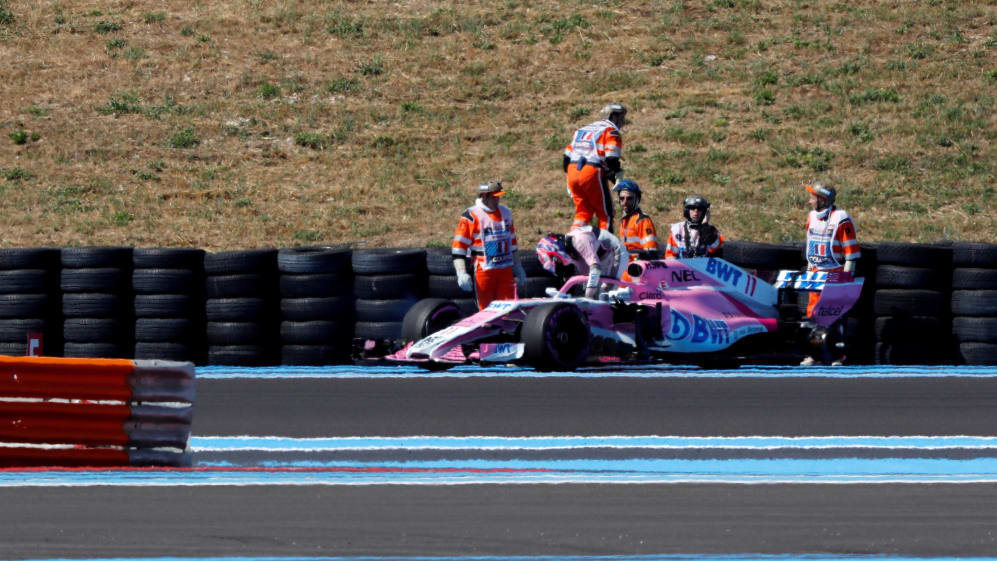 Force India have been fined for an unsafe pit release after Sergio Perez lost a wheel whilst at speed during Friday's second practice session in France. However, stewards chose not to impose a grid penalty on Perez, as neither he nor the team had any warning of the failure.
They described the incident as "very serious and potentially dangerous because it involved a wheel coming off the car at high speed," fining Force India €15,000, plus an additional €85,000 suspended for 12 months.
However, investigations showed that the team had followed correct procedures and that the problem was not caused by incorrect or incomplete fitment of the wheel, but rather by an assembly fault involving poor seating of three retaining screws on the retaining plate.
As Force India and Perez had no way of knowing of the problem, stewards concluded it would be unreasonable to infer that the team did not take "appropriate action" to stop the car, hence they opted not to add the optional grid penalty available to them.