Perez furious with French GP penalty after 'sticking to the rules'
Racing Point knew they were going to struggle in France after admitting that their RP19 was not suited to the Paul Ricard circuit. But any hope of scoring points was dealt an extra blow when Sergio Perez was landed with an early penalty for leaving the track and gaining an advantage on the opening lap - a penalty the Mexican strongly believed was incorrectly awarded...
With the field bunching up into the tight right-left chicane at Turns 3 and 4, Perez locked up his front-left tyre and took to the run-off, going left instead of right. The Mexican followed the rules by emerging the right side of a bollard just before Turn 5, but was slapped with a five-second penalty after the stewards decided he hadn't been forced off the circuit, and in leaving the track he gained positions which he then retained when re-joining.
Speaking after finishing in P12, one place ahead of team mate Lance Stroll, Perez questioned the stewards' logic.
"I don't understand why I was penalised," he said. "I have to look at it properly, but I did what I'm supposed to do, which was to go around the bollards. The rule is that you have to come back on the track as soon as you go through the bollards, which is what I did. I think what they did is wrong, because I stuck to the rules.
"I think what they did was wrong, because I stuck to the rules"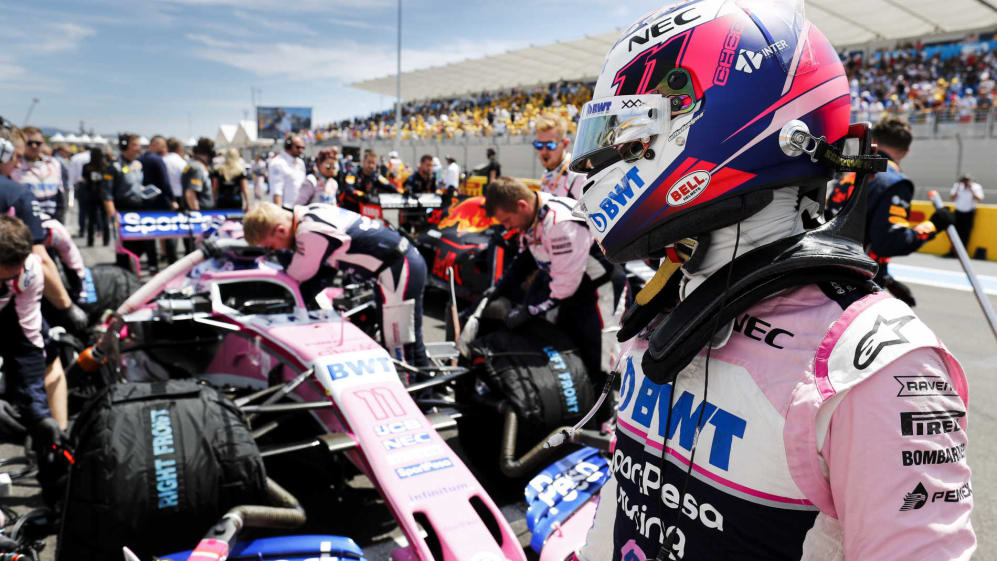 "Whether or not I gained an advantage, for me it was impossible to judge - it was Lap 1 and there were so many cars around. It's supposed to be slower [going around the bollard] than the racing line so that you don't gain an advantage, but if it isn't it's not my fault. The penalty really hurt my race. We had the possibility to score some points today but this ruined it."
Racing Point have scored just two points in the last four races - those coming from Lance Stroll's ninth place in Canada. However, Team Principal Otmar Szafnauer said there were some encouraging signs.
"We came into this weekend aware that this circuit would present us with a tough challenge," he explained. "We take some encouragement from our competitive race pace, with both drivers happier with the car in race trim compared to yesterday. There's plenty to learn and analyse so that we can come back stronger in Austria next weekend."
The Red Bull Ring in Spielberg has been a happy hunting ground for Perez who has finished seventh in the last two Grands Prix in Austria. A similar result this year would be most welcome.