Perez - Last two laps to seal podium place 'the best of my life'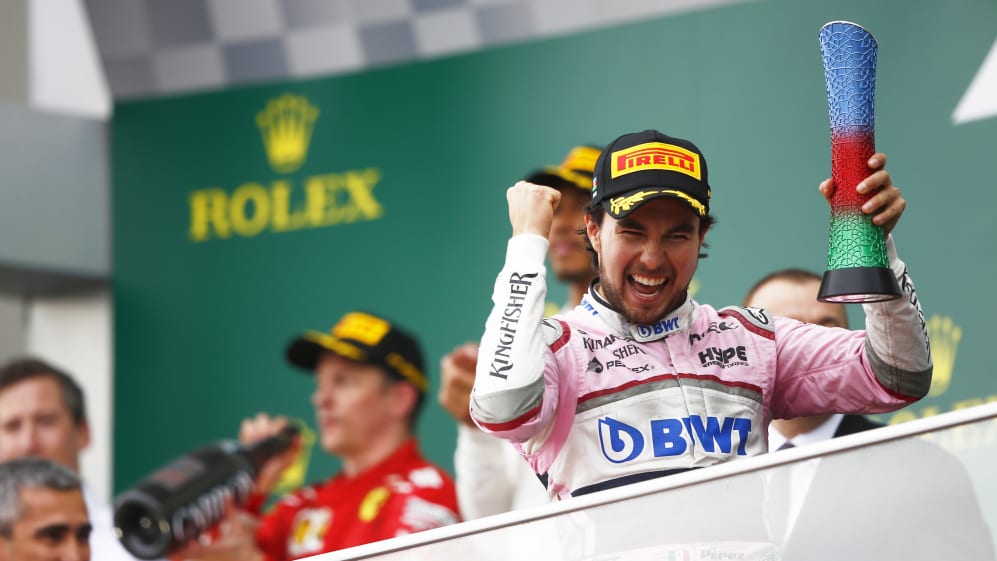 It was a race for the ages, so it seems fitting that Sergio Perez has declared the last two laps of Sunday's incident-packed Azerbaijan Grand Prix – the laps that secured him a sensational eighth F1 podium - as 'the best of his life'.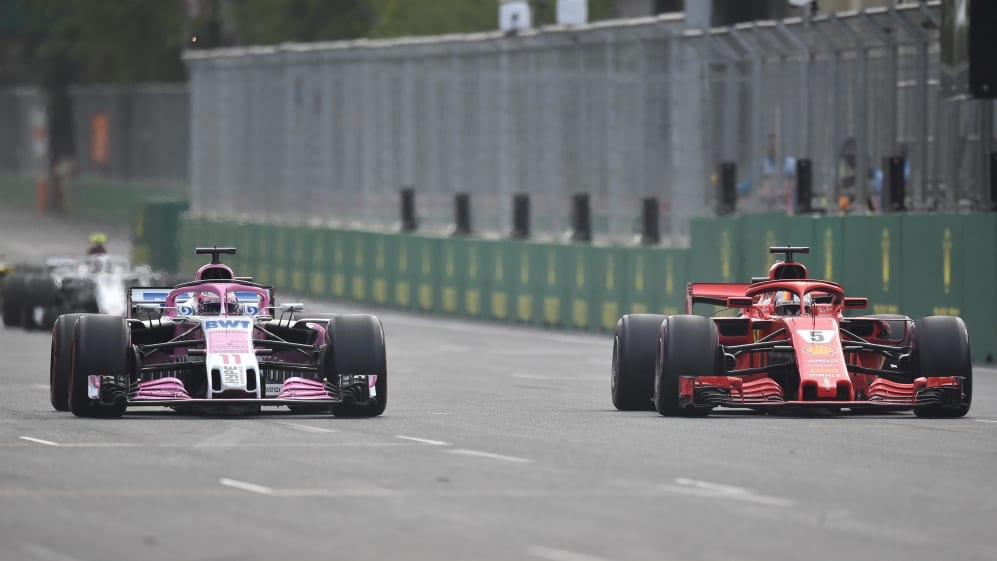 I passed Seb but then he recovered and put pressure on me. I had to give it everything in the last two laps
That the Mexican came through to finish on the rostrum, repeating his result of 2016 at the same circuit, was somewhat remarkable given he found himself in the pits at the end of lap one nursing significant damage.
"Our race was a rollercoaster," said a breathless Perez, who became the first driver in the history of the event to finish on the podium twice.
"We started with an incident on the first lap when I was hit from behind by a Williams [Sirotkin]. That pushed me into Kimi [Raikkonen] and broke my front wing so I had to pit. I was at the back and then I was given a five seconds penalty.
"I was able to make my way through the field and when the Safety Car came out we managed to keep our position. The team did a great pit stop and I was able to serve my penalty and still come out in front of Grosjean.
"I was looking after my tyres because we only had supersofts left and warming them up was very difficult. I was struggling and every corner was a lottery, but then I saw the cars in front of me were struggling too."
One of those cars that was struggling was long-time race leader Sebastian Vettel, whose do-or-die move on Valtteri Bottas at the re-start had dropped him to fourth and left him with flat-spotted tyres. It was then that Perez pounced, passing the German for P4, which became third when Bottas went out. His work, however, was far from done.
"I passed Seb but then he recovered and put pressure on me," Perez said. "I had to give it everything in the last two laps: my pace was unbelievable and I think they were the best two laps of my life.
"I had to keep a very strong rhythm, trying to keep close to Raikkonen, to make sure that Sebastian didn't get close enough, and in the end we did it. I'm speechless."
With his eighth podium finish, Perez now stands alone amongst his countryman in terms of rostrum finishes, moving one clear of the late Pedro Rodriguez. With his first points of the year, he also moves from P15 to P9 in the drivers' standings.
"This podium means a lot to me," Perez continued. "I am very pleased and proud for myself, my family, my team and Mexico."