Perez says Red Bull have cleared the air over Saudi Arabian GP fastest lap issue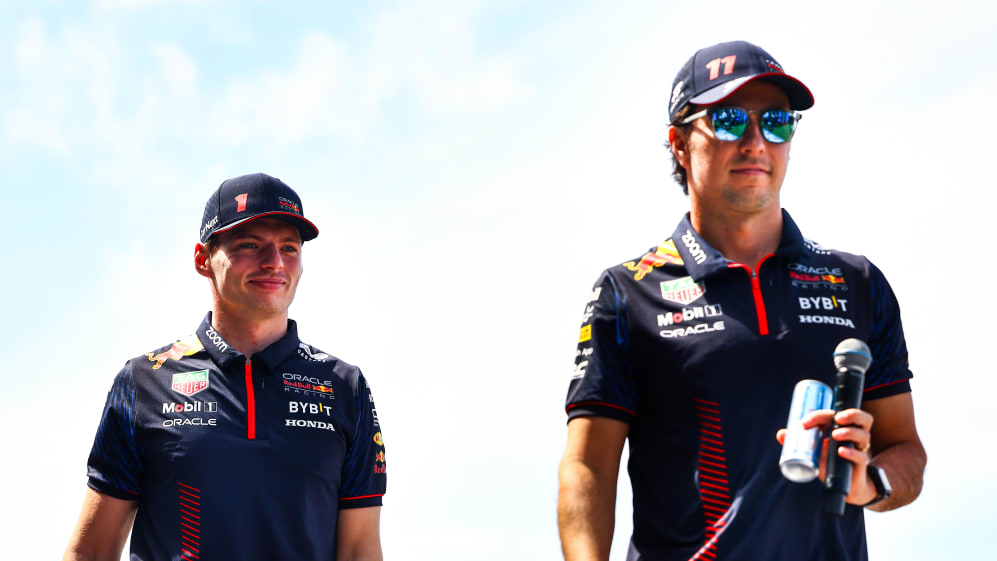 After admitting some confusion over the battle for fastest lap in Saudi Arabia, Sergio Perez says that he and Red Bull have cleared the air ahead of the 2023 Australian Grand Prix.
At Jeddah, Max Verstappen recovered from P15 to P2 while Perez won the race – but Verstappen leads the championship heading into Melbourne as he took the fastest lap bonus point under the lights last time out.
BARRETTO: Is Sergio Perez a genuine World Championship contender this year?
After the race in Saudi Arabia, Perez called for a "review" as he said he was told to keep a certain pace at the end of the race before Verstappen set the fastest lap to take the championship lead.
But at Albert Park, Perez said: "[Things] are great, I think we spoke about it and we are all in the same line, we obviously learn from that. At the time I thought I was not given the right information but now looking back at it, it was all very well played by the team."
Perez is just one point behind Verstappen before this weekend's race in Melbourne, and the Mexican driver added that he wanted to continue his and Red Bull's strong momentum, the team having dominated the first two races of this season.
"Well, we are hopefully going to keep the momentum going, for the team it's been a great first two races but there is a long way ahead of us so it will be very important, every weekend is a new challenge," he said. "I'm feeling good, but every weekend is a new challenge so [I'm] looking forward to this new challenge."
READ MORE: Russell expecting Aston Martin to be 'really strong' at Australian GP as he counters recent Hamilton set-up comments
However, he admitted that Albert Park will present a totally different challenge to the previous two tracks in Bahrain and Saudi Arabia.
"Bahrain and Saudi are very different tracks to each other, and Australia will be another challenge for us and this car. We have great pace and are working so hard together to make sure our reliability is there too. It's been a fun start to 2023 but that won't matter if we don't maintain our high level," Perez said.