Perez says Safety Car 'ruined' his chance of victory from pole position at Jeddah
Sergio Perez went from the high of his first career pole position to the disappointment of finishing fourth in Sunday's Saudi Arabian Grand Prix – a result for which he blamed an inopportune Safety Car.
The Mexican made history by becoming his country's first-ever F1 pole-sitter, and hoped to follow that up with victory after leading away from Charles Leclerc when the lights went out at Jeddah. Perez came in to pit on Lap 15 – one lap before the first Safety Car of the race, which gave his rivals an opportunity to pit on Lap 16 and emerge ahead.
READ MORE: 6 Winners and 5 Losers from the 2022 Saudi Arabian Grand Prix – Who left Jeddah on a high?
"Yes, it was just a big shame," he said. "We had a good start, we had basically after the first stint, everything felt under control. We had a good first long stint and then come later on, we had the issue with the Safety Car, which really ruined our race weekend. There was nothing else I could really do.
"I think sometimes when you don't have the right luck you cannot win the race, especially on crazy tracks like this, it knocks you down," he added.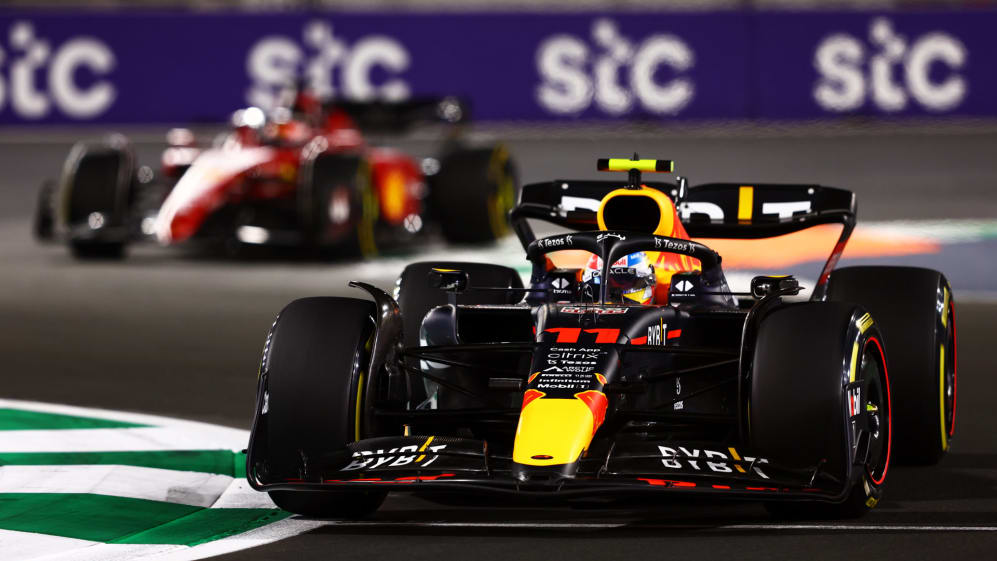 Perez was set to restart the race in P3 after the Safety Car had peeled in on Lap 21, but he was found to have forced himself ahead of Carlos Sainz when the Spaniard emerged from the pits on Lap 16. As a result, Perez had to give up P3 to the Ferrari driver on Lap 21.
"Under the Safety Car I lost out to Carlos too," continued Perez. "It was the worst timing, straight after my pit stop, and made regaining P1 impossible after that. It was a bit of a shame I couldn't get Carlos at the end to be on the podium, but I didn't get the chance."
READ MORE: 6 Winners and 5 Losers from the 2022 Saudi Arabian Grand Prix – Who left Jeddah on a high?
Looking ahead to the Australian Grand Prix, Perez put his frustration aside to take some positives from the second round of the season – which saw Red Bull score their first points of the campaign.
"Yesterday, putting it on pole – today having the race pace in place – and obviously Max's win, is great boost for the team.
"We got the pole yesterday; we got the win today. Although I am very frustrated today, I take the positive as a team – we did a fantastic job and I am very pleased for everybody back home in Milton Keynes because they've done a tremendous job."