Perez slams Magnussen, Haas for qualifying block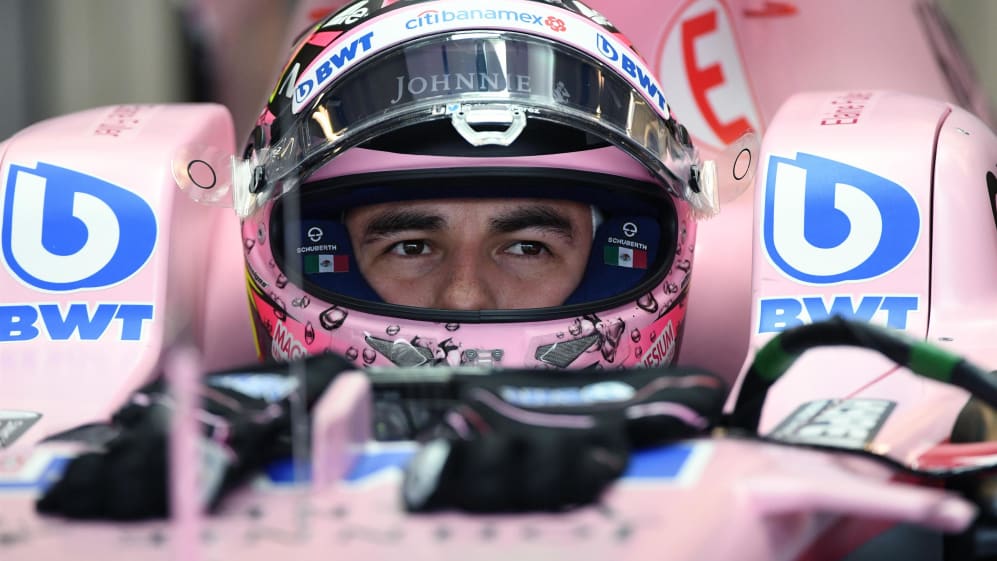 Haas's Kevin Magnussen has been handed a three-place grid drop for impeding Sergio Perez in Saturday's qualifying in Austin – an incident that the Force India driver said severely compromised his session.
Perez was in the midst of a hot lap in Q1 when he was baulked by Magnussen through Turns 12 and 13.
The Dane, who qualified 20th and last, subsequently admitted his guilt to the stewards, with his team adding that they'd mistakenly advised him that Perez was on an out lap. But while the Mexican ultimately made it through the first segment in P14, he said the incident had a lasting impact.
"I am extremely disappointed - I had the pace to be at the very least P8 today, if not P7," rued Perez after qualifying 10th.
"My qualifying was compromised massively by Magnussen – when he blocked me in Q1 I had to use an extra set [of tyres] which meant I went into Q3 with a single set. That hurt me a lot.
"Obviously he didn't do it on purpose but they – him or Haas – are quite often getting it wrong, getting the information wrong. I think it's something they have to improve at."
With Max Verstappen's grid drop, Perez is set to line-up ninth for the start of Sunday's race, three places behind team mate Esteban Ocon, but raring to go.
"I can't wait for tomorrow," he said. "Tomorrow I want to recover as much as possible because I know that where I put the car today is not where it belongs."
Williams' Lance Stroll was also handed a three-place grid drop for impeding during Q1, with Haas's Romain Grosjean coming very close to running into the back of the Canadian's car on the exit of Turn 19.
As with Magnussen, the stewards recognised that Stroll's engineer, who was instructing him to make settings adjustments, hadn't given the 19-year-old enough information about following traffic, but said that the situation was dangerous enough that it warranted a penalty nonetheless.
Stroll, like Magnussen, was also given a penalty point on his licence.
WATCH: Magnussen block angers Perez