Piastri and Norris revel in 'mega race' as McLaren score double podium finish in Qatar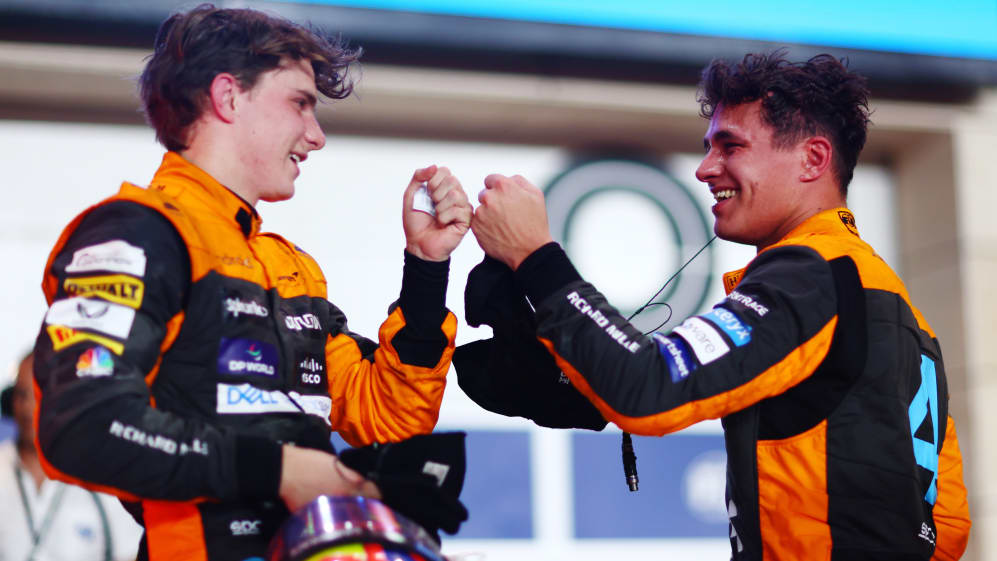 For the second race in a row there were two McLaren drivers on the podium, as Oscar Piastri and Lando Norris came home in second and third place at this weekend's Qatar Grand Prix.
Fresh from scoring his maiden win in F1 in the Sprint, Piastri returned on Sunday starting in sixth. But he was up to second after Turn 1 on the opening lap, with the rookie taking advantage a collision between the two Mercedes drivers, and the traffic it caused.
READ MORE: Verstappen cruises to Qatar GP victory over Piastri and Norris after Mercedes drivers collide
After complying with the mandatory three-stops for the race, Piastri crossed the line in second – the best result of his young Formula 1 career – and under five seconds behind race-winner Max Verstappen, much to his delight.
"Very very happy, obviously – Turn 1 was nice, that was definitely in the game plan before the race," Piastri joked. "Really impressive pace… That was the most we could have done.
"Second and third for the team is an amazing result, it's been an amazing weekend in general. So, I'm very happy… happy that all the tyres stayed together, that was good obviously, but yeah happy with another trophy too."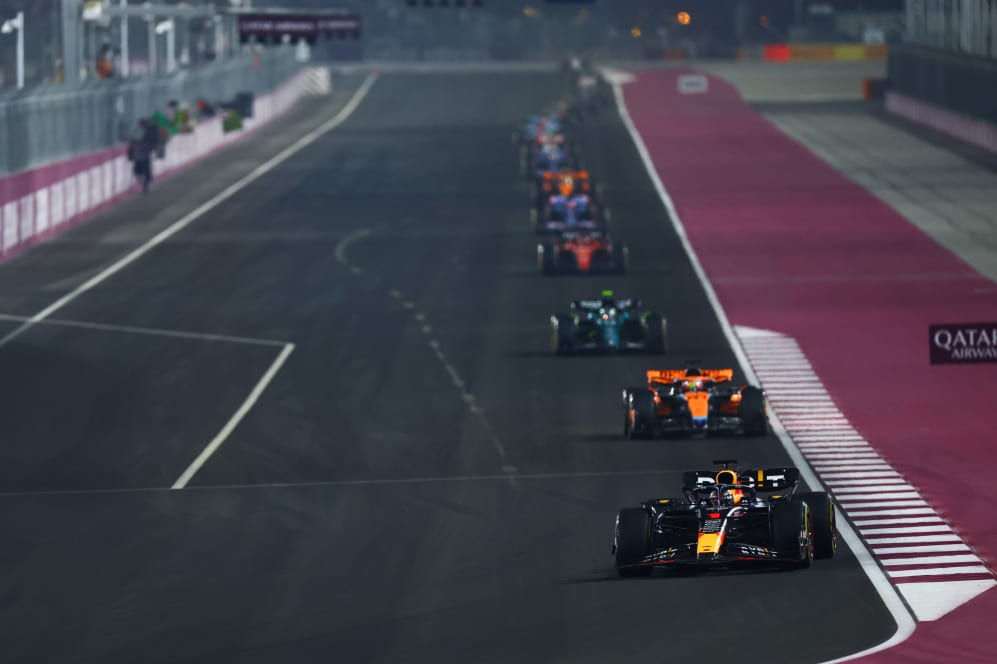 Piastri had only scored five points and was down in 14th in the drivers' standings after the Austrian Grand Prix. But since receiving the major upgrade package on his car at Silverstone, he has scored 78 points and now sits ninth in the championship.
Asked what has made his run of strong results possible, Piastri said: "I think mostly the car, from quite early on in the year we knew Suzuka and here would probably be kind to us, [and] it's been the case.
READ MORE: Hamilton takes full responsibility for first-lap collision with Russell in Qatar
"Friday, I think both Lando and I were quite frustrated with ourselves in qualifying. I think yesterday, obviously, was a very good day for myself, and today I think it's been good.
"We were able to show the pace of the car, so, [it's] encouraging. To finish within five seconds of Max is pretty unbelievable from the start of the season so very happy."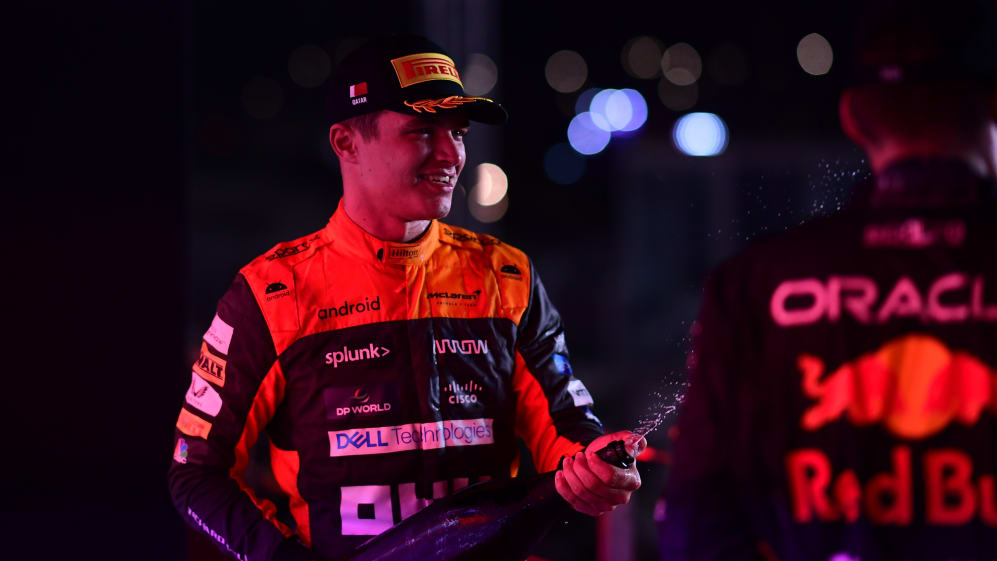 Norris on the other hand fought his way up from 10th to the podium and he was pleased to learn from the mistakes that cost him at the start of the Sprint, as he claimed his fifth top-three finish of the season.
"Mega race from start to finish," said Norris. "A good opening lap. I learned from my mistake yesterday of going wide, I [said] I would go tight, and I did. A good start, good pace throughout the whole thing. Probably the best pace out there today.
FACTS AND STATS: Verstappen breaks Vettel's record for most laps led in a season
"So, I'm happy. Stressful, hot, sweaty, a little bit tired. Great job for the team, three [podiums] in a row now, [and a] 1.8 pitstop as well by the boys... Congrats to Oscar, no mistakes, and of course Max [Verstappen] once again."