Piastri says no extra pressure from last year's contract saga as he enjoys 'great' start to life at McLaren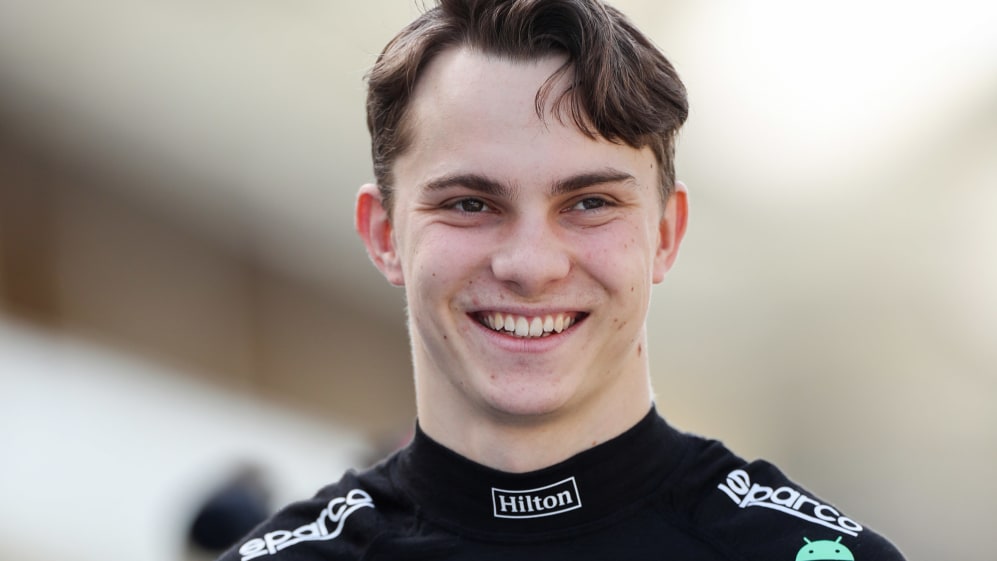 Oscar Piastri says the pressure on his shoulders hasn't been significantly increased by last year's contract tug-of-war between Alpine and his current team McLaren – but there is still an "element of expectation" on him.
Piastri turned 52 laps on his first day of testing in the 2023 MCL60 challenger with more running on Friday afternoon after Lando Norris drove in the morning.
READ MORE: Rookie drivers Sargeant, Piastri and De Vries react to their first pre-season test runs in Bahrain
The 2021 F2 champion was asked, before he took to the wheel on Friday afternoon, whether his sterling junior career – which also saw him net the 2019 Formula Renault Eurocup and 2020 F3 titles – and that contract saga with McLaren and Alpine had put more pressure on him to succeed in F1.
"I think in terms of my junior results, obviously it's been my ticket to F1, so I think for me it's only a good thing that I can look back at with confidence. And I think regarding the contract situation last year, I think it's closed and it's pretty clear cut, so I don't think that aspect in particular adds anything," he said.
"I think obviously there's an element of expectation, but I think that's to be expected for a rookie. We're one of 20 drivers in Formula 1 so there's always going to be a lot of eyes on us. So I don't think that's really been affected too much," he said.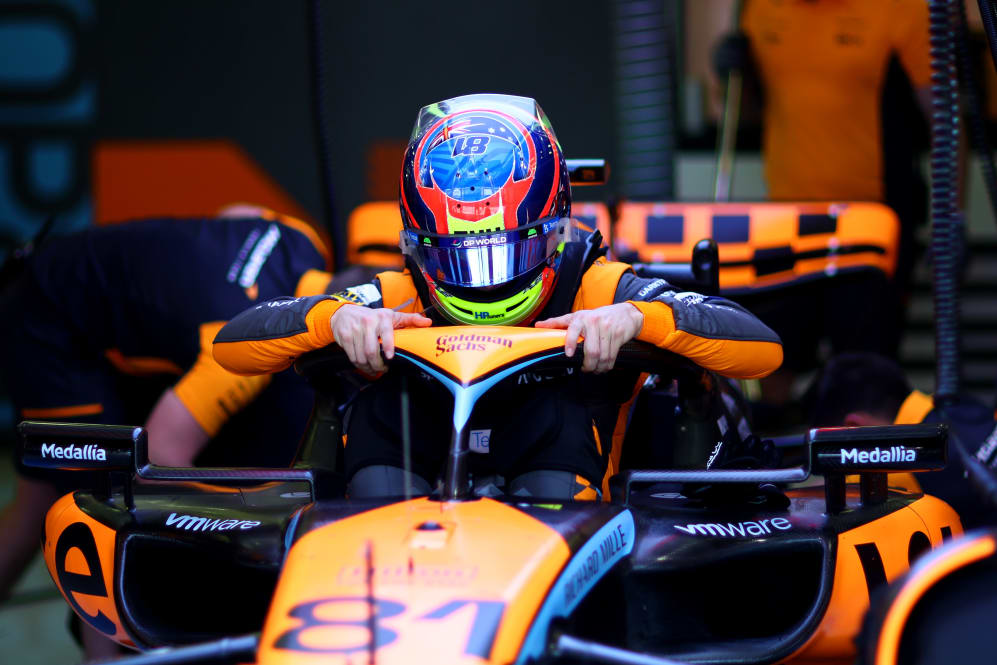 The 21-year-old, who was Alpine's reserve driver in 2022 but ended up joining McLaren as the replacement for Daniel Ricciardo, said his first few months with McLaren have been "great so far" as he compared the scale of the squad to those he raced for in F2 and F3.
"Yeah, it's been great so far, settling in well. Obviously been with the team at the back end of last year a little bit, I spent a lot of time at the factory this side of Christmas as well. It's been good, everyone's been very welcoming, I'm getting to know the whole team better and better every day and yeah, it's nice to be finally back to the racetrack driving," he said.
READ MORE: 5 of the most dramatic moments from Season 5 of Netflix's Drive To Survive
"It's definitely a step up; I think coming from the junior categories, firstly the size of the team is a lot bigger by a magnitude of 10 or more. That side of things takes getting used to, just trying to remember hundreds and hundreds of people.
"But also just being one of two drivers in a team where you make your own car – you don't get given the car by a manufacturer of a series – and that's I guess a nice privilege to have and nice to be able to have some input into that.
"It's nice to be calling myself a Formula 1 driver."