Pirelli brimming with positivity for 2022 prospects after Barcelona running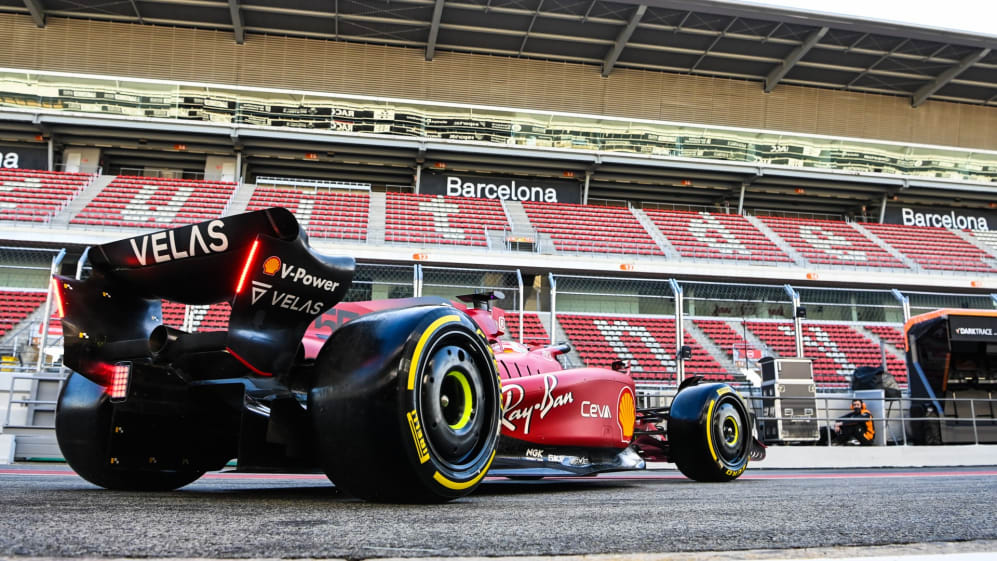 Pirelli came away from last week's Barcelona track sessions brimming with positivity over their 2022 18-inch tyres, after 10 teams completed a total of more than 3,000 laps using all five of the tyre supplier's compounds – plus wet and intermediate tyres.
While Pirelli conducted an extensive testing programme for their 18-inch tyres in 2021, Barcelona was their first chance to see how the new compounds would perform on 2022 machinery, rather than the mule cars that were used last year.
ANALYSIS: Why Friday's wet weather test in Barcelona gave us a tantalising insight into 2022's aero changes
"First of all, I have to say I am quite happy because the first target was to confirm what we found during our tyre development test last year and the post-season test [in Abu Dhabi]," said Pirelli's Head of F1 and Car Racing Mario Isola.
"Last year we were using new cars, so we had some question marks like the aero package, that is not the same, like the wheel cover, the heat transfer from the brake and the rim so it was important to have a first feeling of that.
"It was quite positive; comments were in line with what we found last year. Now we have a lot of data to analyse. Teams were focused mostly on C2 and C3 [compounds] because they are focused on the car set-up and balance and to understand how the car behaves, but I believe that we have good information."
The final day in Barcelona also saw trucks emerge to soak the track for Pirelli's wet-weather test, giving teams the chance to run blue-banded wet tyres and green-banded intermediates for the opening hours of Friday afternoon. As Isola explained, it wasn't a simple task – and there was much valuable information to be gained.
"That was an opportunity that we decided to give to the teams, because I feel that with such a big change in tyres and the car it was not right to face the wet conditions without having tested the wet or intermediates first," he said.
"So, we asked the circuit to use as many tanks as they had and they had six, I believe, so in one hour's time they put as much water as they can, and we had something similar to full wet conditions."
WATCH: Jolyon Palmer gives his expert opinion on 2022 pre-season running in Barcelona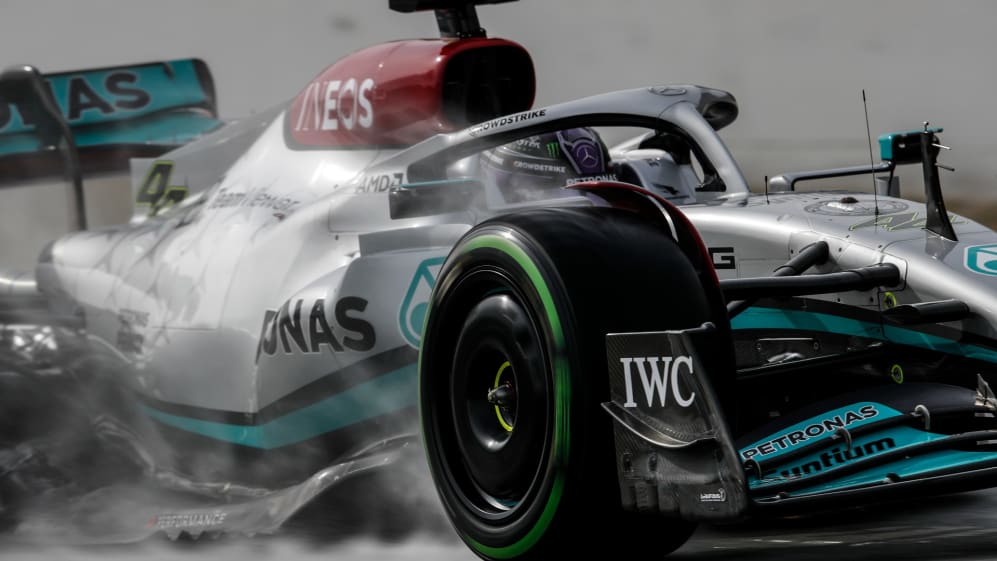 Isola said it wasn't just performance, but crossover time – gauging how long it would take for the track to dry, for slick tyres to be fitted – that Pirelli and the teams were looking to understand.
"Also, [we wanted] to evaluate the crossover time between wet and intermediate, and the intermediate to slick.
READ MORE: Teething troubles, wet weather runs and fun 2022 cars – What we learned from Day 3 of pre-season running at Barcelona
"The crossover time is really important, to be ensure that there is an overlay between two products and not a gap, because a gap is dangerous, you don't have any tyres that are suitable for that condition, and we want to avoid that."
There are three more days of pre-season running to follow at the Official Pre-Season Test in Bahrain, before the season-opening Bahrain Grand Prix – with plenty of learning still to be had.
For more information about Pirelli's Formula 1 tyres, visit pirelli.com.