Pirelli confirm tyre choices for first three F1 races of 2023 as new compound comes into play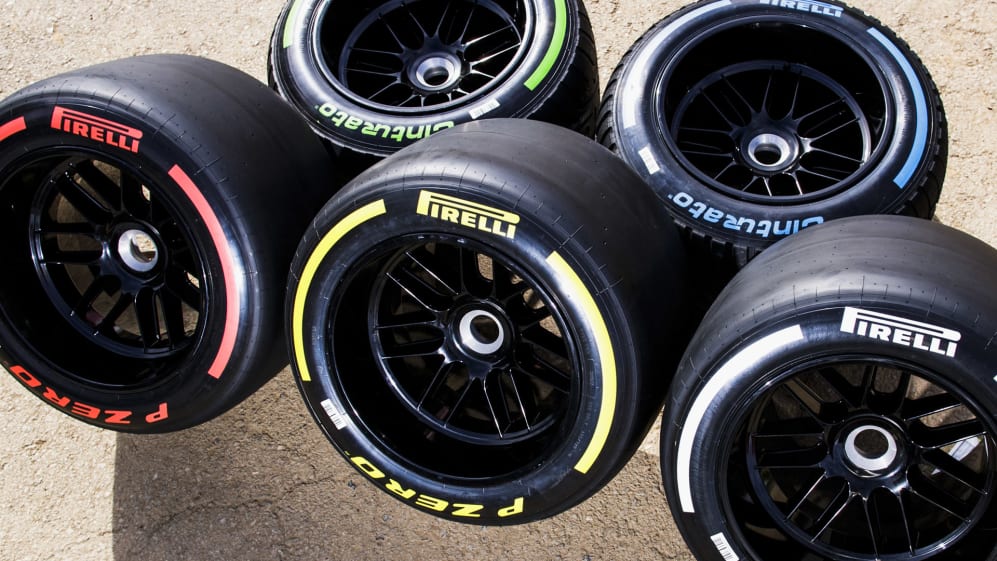 Formula 1 tyre supplier Pirelli have announced the compounds that will be used at the Bahrain, Saudi Arabian and Australian Grands Prix, as the start of the 2023 season draws ever closer…
As per 2022, the Italian manufacturer will pick three compounds to be used at each event across the 23-race calendar, taking into account a wide range of track characteristics and climates.
READ MORE: 'We achieved most of the targets' – Pirelli's Mario Isola talks 2022 successes, changes for 2023 and sustainability
However, for this year, a new compound has been added to the mix, meaning Pirelli now have six options – ranging from the softest C5 tyre to the hardest C0.
Last year's C1 has become the C0, and is now the hardest tyre in the range, while the 2023-spec C1 is an all-new product that slots between the previous C1 and C2.
As shown in the image gallery above, the C1, C2 and C3 compounds have been chosen for the season-opening Bahrain Grand Prix, while the C2, C3 and C4 compounds will feature in Saudi Arabia and Australia.
At every Grand Prix, the softest compound in use will be marked red, the medium compound marked yellow and the hardest compound marked white.
READ MORE: The beginner's guide to... the Formula 1 Grand Prix weekend
Pirelli's green-marked intermediate and blue-marked wet tyres will also be available to teams throughout the season in the event of inclement weather conditions.
On a standard weekend, drivers are given 13 sets of dry-weather tyres, four sets of intermediates and three sets of wets. All drivers must use at least two different slick compounds in the race, providing the track is dry.