Feature
'We achieved most of the targets' – Pirelli's Mario Isola talks 2022 successes, changes for 2023 and sustainability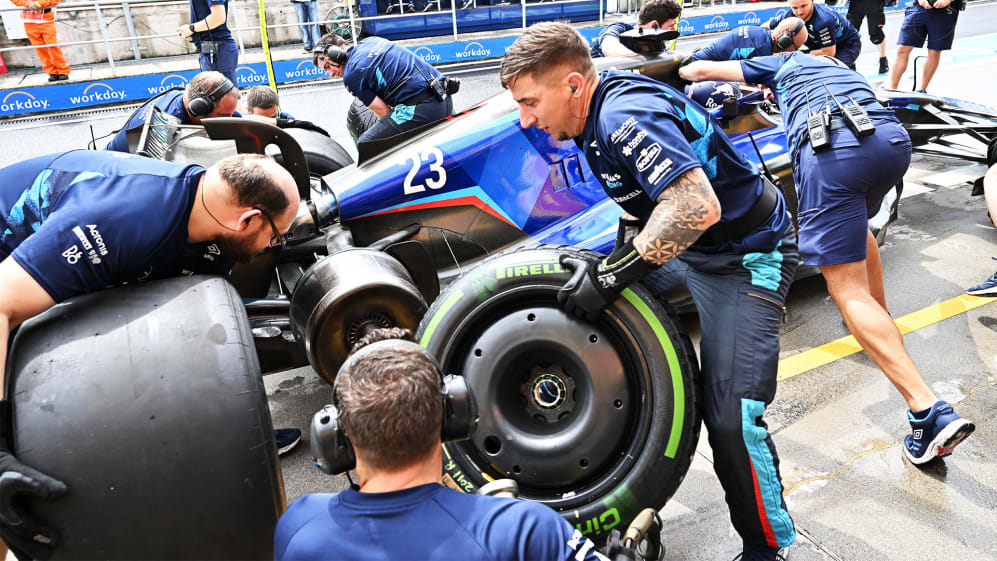 Pirelli's Motorsport Director Mario Isola says there is a positive consensus from drivers and teams when it comes to the new-for-2022 tyres, and only minor changes need to be made to the compounds for 2023.
It wasn't just the cars that changed for 2022 – a new era of hardware seeing ground effect return in order to improve the wheel-to-wheel spectacle – as Pirelli brought in a brand-new range of compounds with the size increasing from 13 to 18 inches.
In Hungary, ahead of the summer break, Isola said feedback from all sides was positive.
VOTE: What's your favourite race of the 2022 season so far?
"I'm happy; the performance is good, but especially we achieved most of the targets that we discussed in the past. The main target was to have more action on track, to have drivers fighting, close racing, and we had [13] races with a lot of action. Not just in the lead of the race, but also in the midfield, for example, so it's a very interesting championship with good drivers.
"Then obviously the target is to have a mix of strategies… also to create some technical interest in the championship. But I believe the main target is to see a good show and a good technical challenge also for teams and for us, because the new 18-inch tyres are completely new.
"But the focus has to stay on the drivers, because they are the heroes of the show, and we have to provide a tyre that is capable of giving them the possibility to push and attack and fight and so on. I don't want to change completely the product, because as I said, the product is working well."
Evolution, not revolution, for 2023
Pirelli are hard at work testing for next year's tyres compounds, and while Isola said they didn't want to make drastic changes to the existing product, there are certain aspects, including understeer and graining on the front tyres, which they do want to iron out.
GRILL THE GRID: The drivers take on the geography round – can they name a circuit for every letter of the alphabet?
"We have a very good and strong rear tyre that is pushing the front and generating some understeer in low-speed corners. That is across the teams, that is a general trend, because the new aero package is designed in a way that... the car is very well balanced in high-speed, but in low-speed it generates this understeer.
"We are working to design a new construction – front and rear – with a higher level of integrity, because the cars are going quicker and quicker. We are designing a new front construction, a bit stronger, in order to balance this and to reduce this understeer."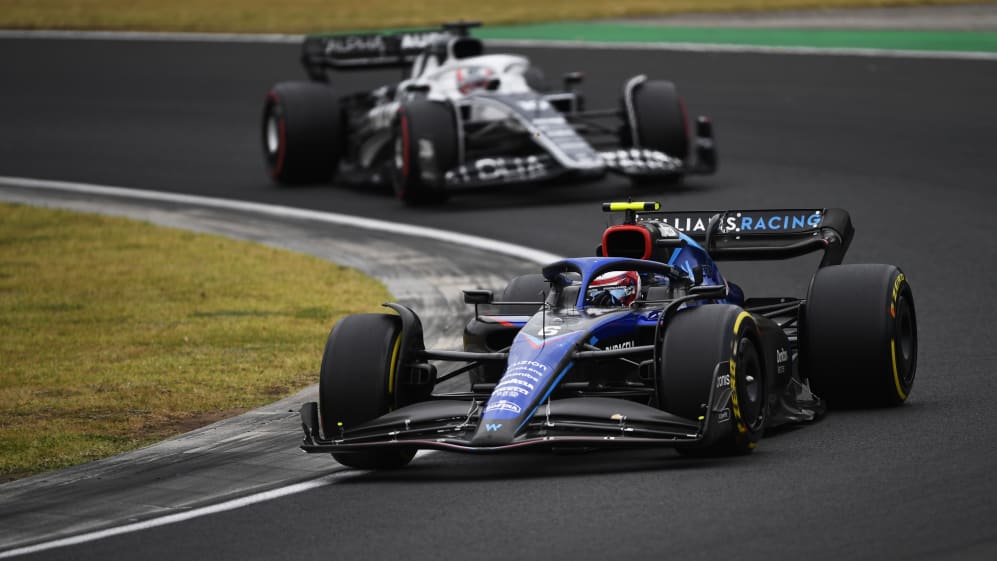 Furthermore, Isola says that Pirelli are working to bring the hardest C1 compound closer to the C2 tyre in terms of grip, while also aiming to differentiate the C3 and C4 tyres by moving the C3 tyre "a bit more to the centre" of their range.
And when it comes to the intermediates, drivers have expressed that they want superior warm-up from the green-walled tyres that are deployed in damp conditions.
WATCH: The 10 best onboards from 2022 so far featuring crashes, spins and incredible saves
With a heatwave currently engulfing Europe, there might not be a wet-weather test conducted during the summer, but Pirelli stayed at the Hungaroring to continue their 2023 testing programme – Aston Martin and Mercedes helping them to make what Isola called the "final push before the holidays" – on the Tuesday and Wednesday after the Grand Prix.
"It's not a revolution, it's not a new product for next year. It's an improvement of the current one that is, in any case, good," reiterates the Pirelli Motorsport Director.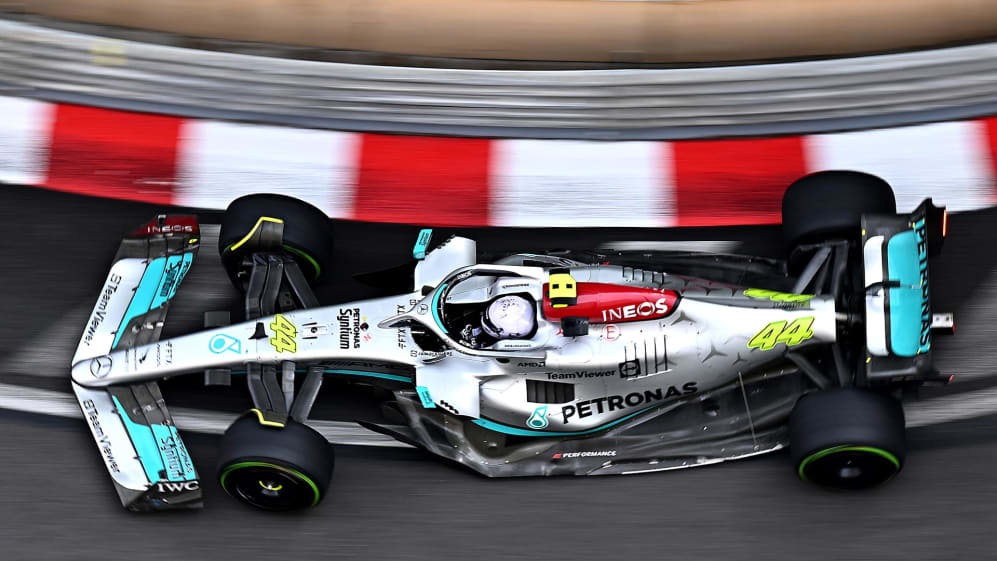 Pirelli's "aggressive" sustainability strategy
Formula 1 isn't working alone when it comes to hitting a Net Zero carbon output by 2030, as Pirelli are also on board, having become the first tyre manufacturer in the world to obtain three stars from the FIA-promoted Environmental Accreditation Programme.
"We are planning to do it by 2030 – the plan is to be aligned with Formula 1," says Isola. "We have quite an extensive programme on sustainability to try to do everything possible to reduce our impact for the future."
Pirelli are aiming for Carbon Neutrality by 2030 with what they call "aggressive plans to replace fossil fuel energy with 100% renewable energy" – their group of companies targeting a full use of renewable energy by 2025.
READ MORE: Formula 1 on course to deliver 100% sustainable fuels for 2026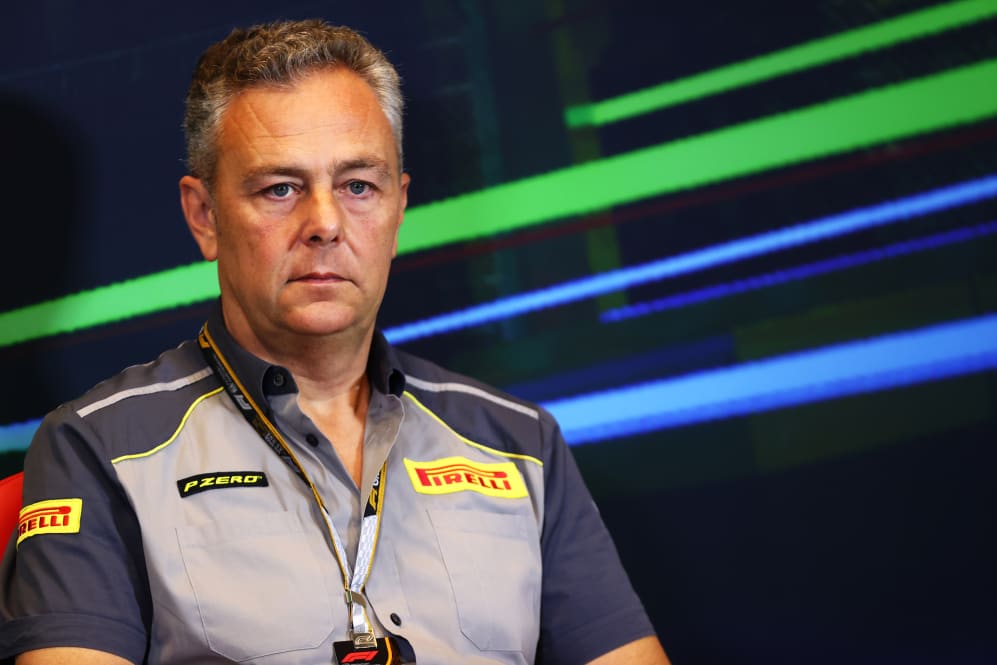 F1's tyre suppliers not only deploy the most efficient trucks they can (to stringent European standards) but carefully select materials to make the most sustainable product possible, auditing their suppliers via a third party. For example, they use natural rubber without promoting deforestation, and prioritise computer simulation to decrease their own use of natural resources.
When it comes to the end of life of the tyres, all of Pirelli's motorsport tyres go through "pyrolysis", which means they can break the tyres back down into products that can be re-used in chemicals, tyres, or other industries.
Pirelli tyres also undergo "granulation", in which end-of-life tyres are ground down and used for asphalt, kerbs and other construction – including athletics tracks, football, pitches and basketball courts.
For more information about Pirelli's Formula 1 tyres, visit pirelli.com.