Pirelli's ultrasofts the drivers' tyre of choice for Monaco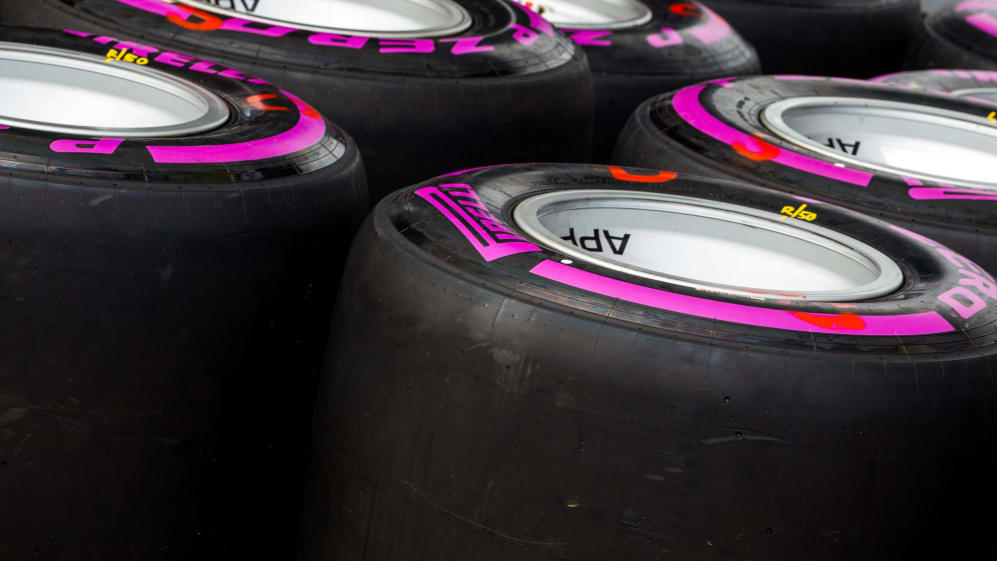 The upcoming Grand Prix in Monaco will mark the first time this season that teams and drivers have been able to decide how their tyre allocation for the weekend is divided between the three available compounds - and not surprisingly the stickiest ultrasoft rubber is their most popular choice for the famous street race.
Drivers are permitted 13 sets of dry tyres for the Monte Carlo event, split between the yellow-marked soft compound, the red-marked supersoft and the purple-marked ultrasoft. All of them have chosen at least nine sets of ultras.
Most conservative in their selection have been Mercedes and Toro Rosso, with all their drivers going for nine ultrasofts, three supersofts and one soft. At the other end of the spectrum, the Red Bull, Williams and Renault drivers have all opted for an 11-1-1 split.
Tyre compound selections for Monaco: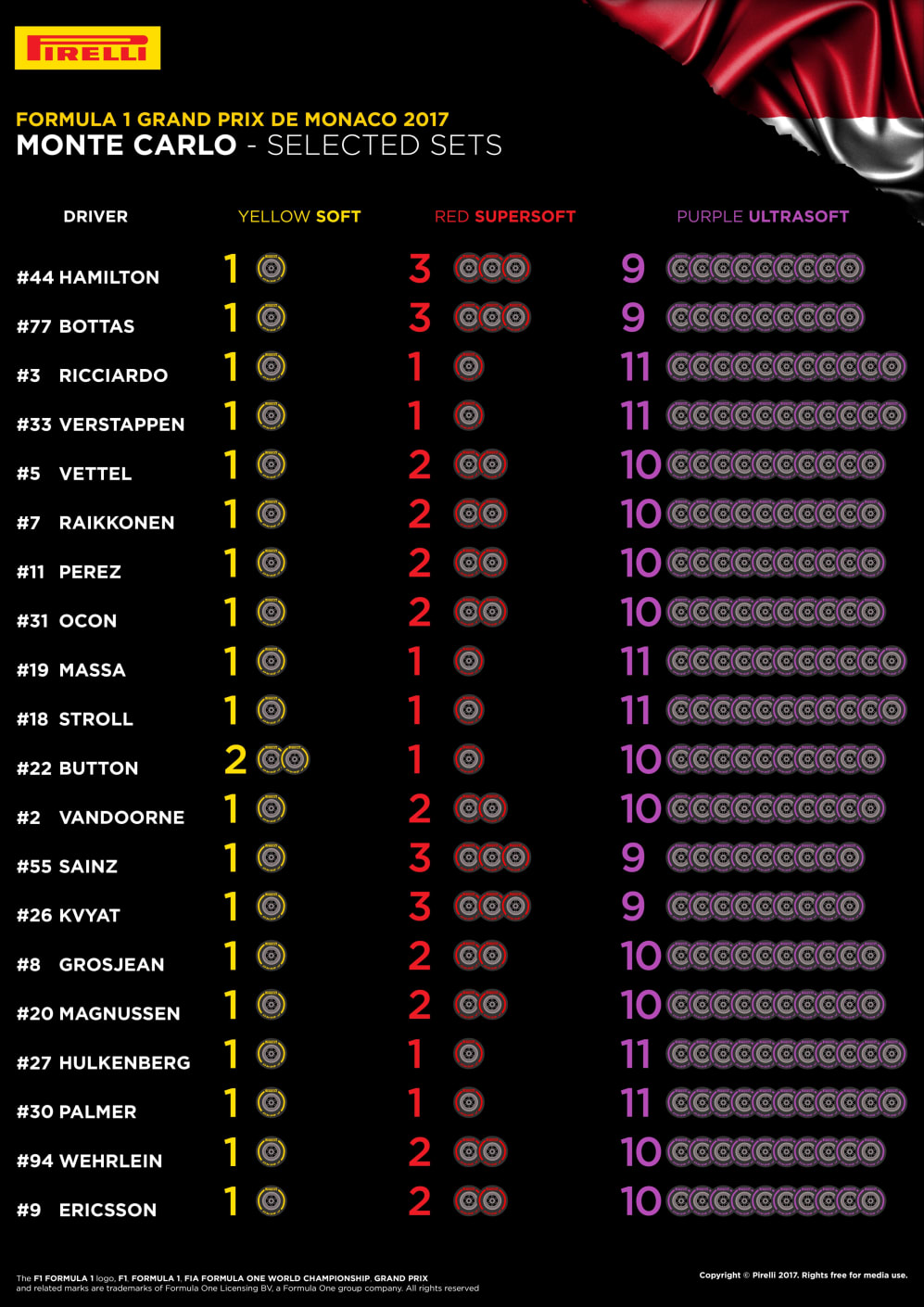 The Formula 1 Grand Prix de Monaco 2017 takes place on May 25-28. For tickets, click here.