Podcast
PODCAST: Bertrand Gachot on the prison sentence that handed Michael Schumacher his F1 debut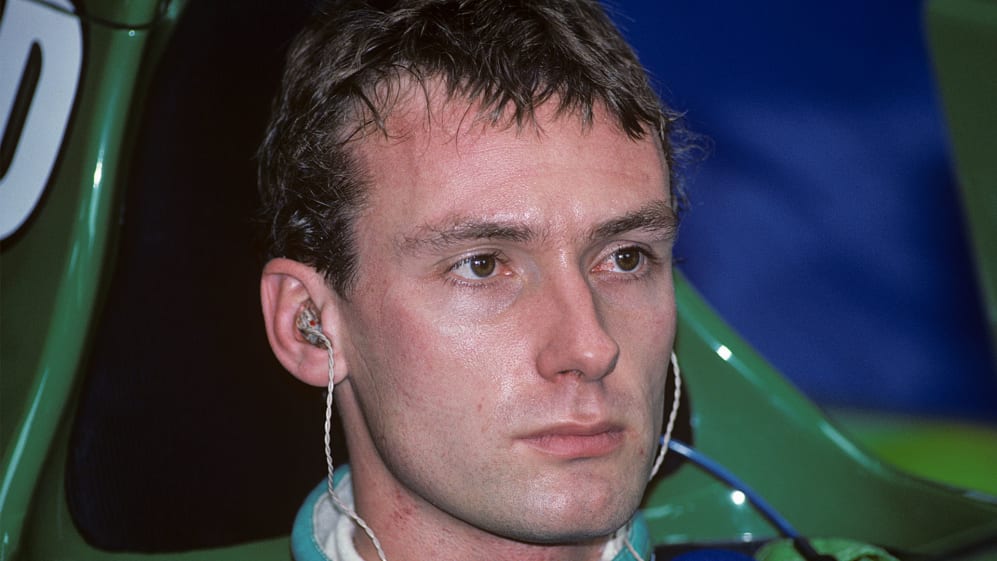 Bertrand Gachot: French racing driver, Le Mans winner, former F1 team owner and entrepreneur. And yet perhaps Gachot's biggest claim to fame is the prison sentence, earned for an altercation with a taxi driver in London, that led to the debut of Michael Schumacher – a tale frankly recalled by Gachot himself in this week's episode of our Beyond The Grid podcast.
Gachot was riding high in the summer of 1991. He'd just won the Le Mans 24 Hours with Mazda alongside Johnny Herbert and Volker Weidler, while in Formula 1, the Luxembourg-born driver was putting in solid performances with the newly-formed Jordan squad.
But then an 18-month prison sentence (of which Gachot would serve just two months), earned after a road rage incident with a London cabbie the previous December, denied him the chance of racing at the Belgian Grand Prix, a track where he'd bet his mechanics he would take pole in the wieldy Jordan 191.
WATCH: Check out the official trailer for SCHUMACHER, Netflix's new documentary on the seven-time champion
Team boss Eddie Jordan instead employed the services of a young Mercedes-backed driver by the name of Michael Schumacher, and the rest, as they say, is history.
"I knew there were a lot of people that wanted that seat," Gachot tells Beyond The Grid host Tom Clarkson. "The first time someone spoke to me about Michael Schumacher… it was one of the guards in jail, and he said the new guy that they hired is so good, they don't need you anymore, so you can stay here… and the guard would come to me, and every time he opened the door, he'd make the noise of a Formula 1 [car]."
READ MORE: Schumacher looking to 'put my mark' on Spa track where father debuted 30 years ago
Tune into the latest episode of Beyond The Grid, as Gachot gives a frank portrait of life behind bars, his memories of his own F1 career, his feelings on Schumacher today and his recollections of trying to get the Pacific Formula 1 team off the ground in the mid-90s.
Listen either by hitting play in the audio player above, or via Apple Podcasts, Spotify, Google Podcasts, Amazon Music or your preferred podcast app.