Podcast
Johnny Herbert on overcoming injury to become an F1 race winner
He's one of racing's toughest nuts – a man who refused to let potentially life-changing injuries stand in the way of his dream of racing in Formula 1 and winning Grands Prix.
This week on Beyond The Grid, presented by Bose, we're joined by Johnny Herbert, a man for whom the phrase 'triumph over adversity' seems tailor made.
Once the bright young hope of British motorsport – courted by the likes of Frank Williams and Enzo Ferrari - Herbert's career came to an abrupt halt when he suffered horrific damage to his feet in an F3000 crash.
But, as he tells host Tom Clarkson in a remarkably candid conversation, he was determined to fight his way back.
"Did I think 'that's it?' No. I thought: 'I tell you what I'm going to dig deep and I'm going to try to get back – I can do this. I can get back in a Formula 1 car'," Herbert explains.
"And that helped me eventually do it. I think if I hadn't had that process it wouldn't have happened because all the doctors said: 'You might walk again but you'll probably going to have a stick. You're never going to drive again for sure'.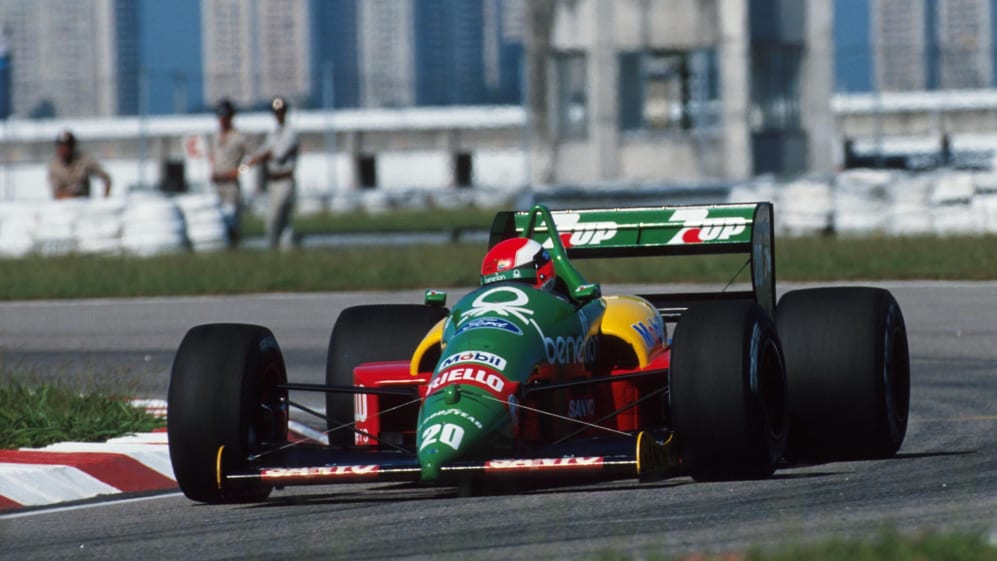 "If you listen to that, that's negativity straight away. So for me it was: 'Think positive, give it your best shot and if it doesn't happen you tried your best. If it does it will be all worth it'."
Though Herbert admits he was never the same driver again – detailing to Clarkson his painful rehabilitation and the changes he had to make to his driving style – Herbert would amazingly make his F1 debut some seven months later in Brazil, finishing an astonishing fourth despite still struggling to walk.
"Driving a Formula 1 car in Rio was just the perfect weekend for someone who had gone through a hell of a lot but had that inner strength to push himself beyond the normal limits of being a human, because it was just way beyond anything I can explain," he says.
"The pain was just so, so much. But it just proves that if you push yourself, if you believe enough, you can achieve."
Equal parts inspirational and astonishing, you can hear the full story of Herbert's incredible F1 journey via Apple Podcasts, Spotify, your favourite podcast app or by clicking the player above. To check out all the episodes to date, click here.
And remember: Be sure to subscribe to make sure you don't miss an episode!