Podcast
PODCAST: The inside story of BAR's $6 million shunts – and the most dramatic all-nighter in F1 history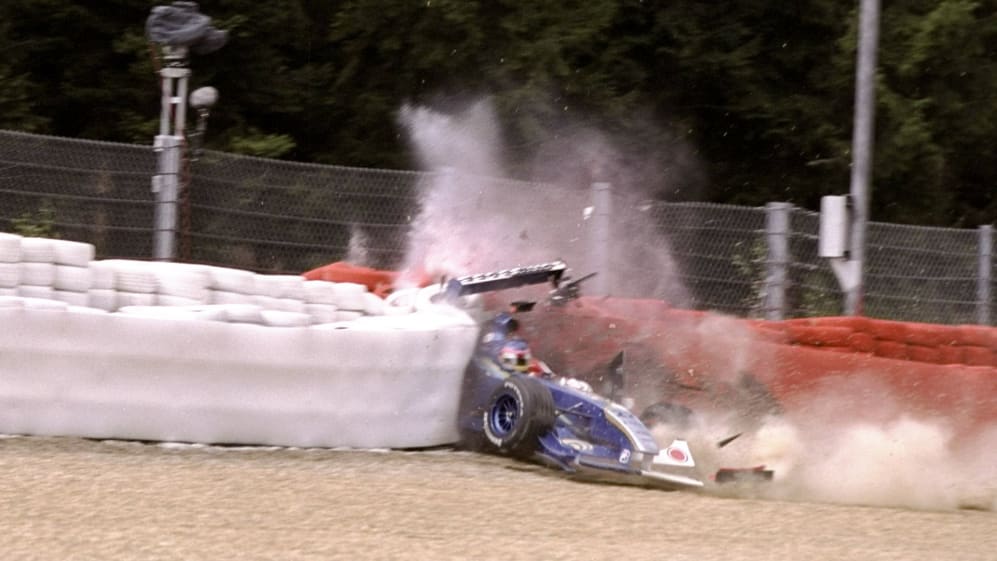 BAR's inaugural 1999 season was hardly chock-full of highlights, but without doubt the lowest point of the newly-formed team's season came at that year's Belgian Grand Prix, when both Jacques Villeneuve and Ricardo Zonta managed to write-off their BAR 01s at Raidillon… within minutes of each other.
The pair of shunts saw Villeneuve and Zonta's chassis, worth a combined $6 million, rendered unusable – leaving the team with just 24 hours to prepare two new cars for their drivers to race in Sunday's Belgian Grand Prix.
PODCAST: When Senna punched Irvine – Listen to the full story, as told by those who were there
In this latest episode of our podcast series F1 On The Edge, get the inside story of how BAR pulled what was surely one of the wildest all-nighters in F1 history, as Jacques Villeneuve, Factory Manager and 'Team Brackley' stalwart Ron Meadows, BAR Team Manager Robert Synge, Chief Mechanic Alastair Gibson and truck driver Chris Bagg relive that memorable Belgian Grand Prix weekend.